Kurdish Jambiya Daggers

The tipical Kurdish Dagger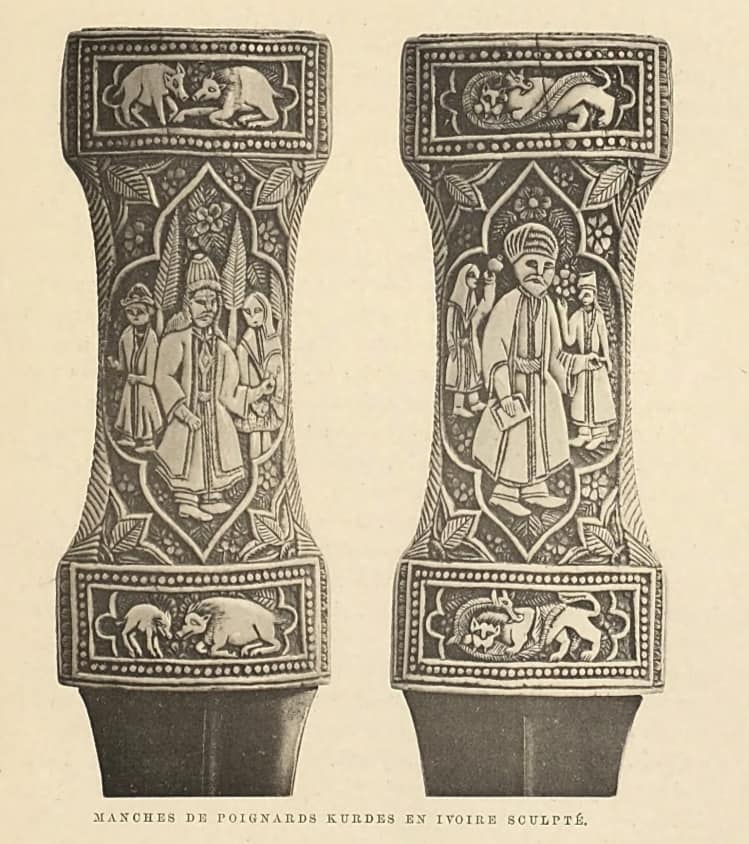 Images from
AU KURDISTAN
by HENRY BINDER
Paris (Quantin) 1887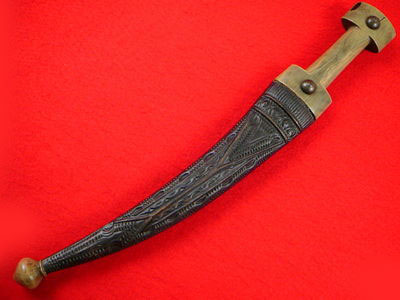 Kurdish jambiya from 18th century with massive hilt carved from a solid piece of horn and wearing a large beautiful blade of traditional style, double edged with powerful central ridge reinforcement. Original wooden scabbard embellished with pressed leather decorations and large horn tip ball en suite with the hilt. An exceptionally Kurdish dagger.
Şeytan Öldüren Kürd Hançeri

Hollywood filmlerine de konu olmuştur. Supernatural dizisinin 8. sezonun da bu hançerden söz edilmiştir.
Bu tanımlama "Şeşek" efsanesinde geçer.
Kadınların doğum yapmasını engelleyen bir şeytandır. Suyu hançerle kesince ölür.
______________________________________________
Kurdish man Rewanduz with 'Water cuter' & 'DEVIL KILLER' Kurdish Dagger 1920s


This is a neat example as the rivet decorations are all old coins--one with a visible date of 1327 which is the year 1909.
Likely a common circulating coinage was used so we can place this piece to Middle East around 1909 for origin. The blade is solidly mounted, no wiggle. 8 3/4 inch blade, 14 inches overall length, Scabbard is leather over wood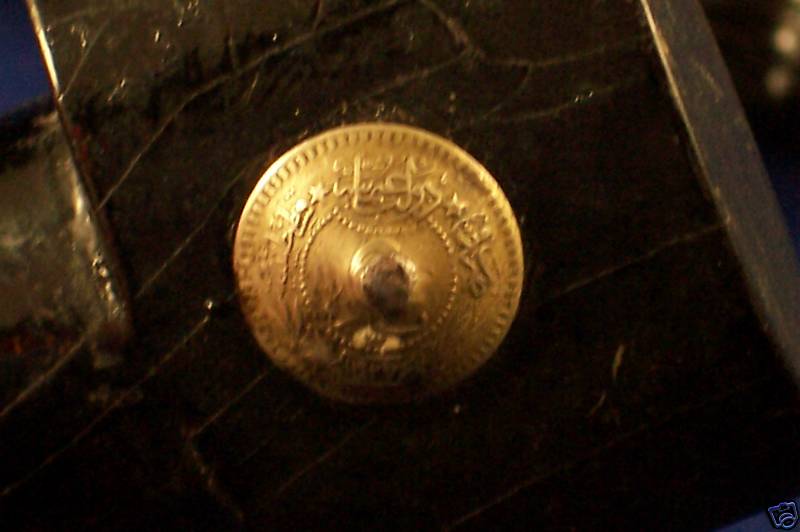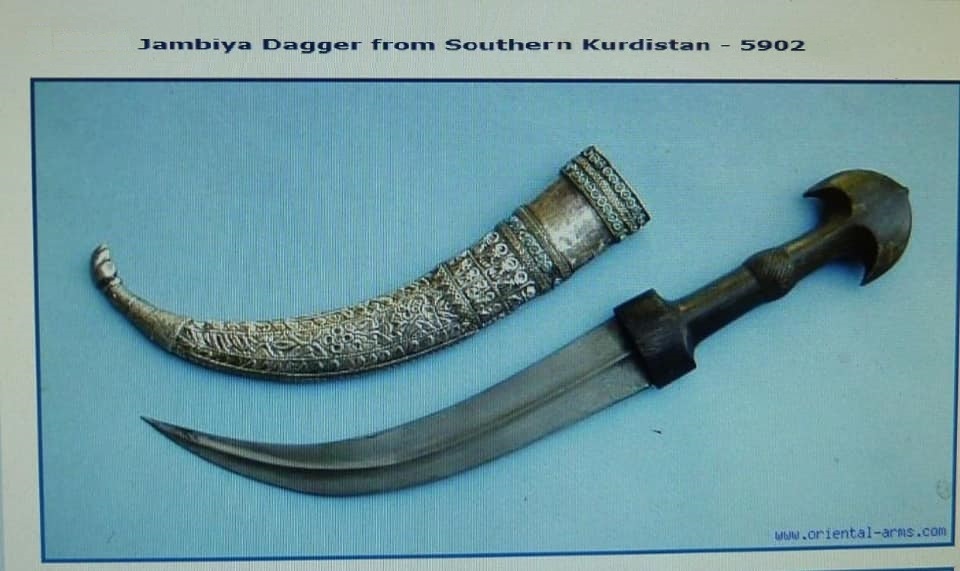 ______________________________________________________________________________________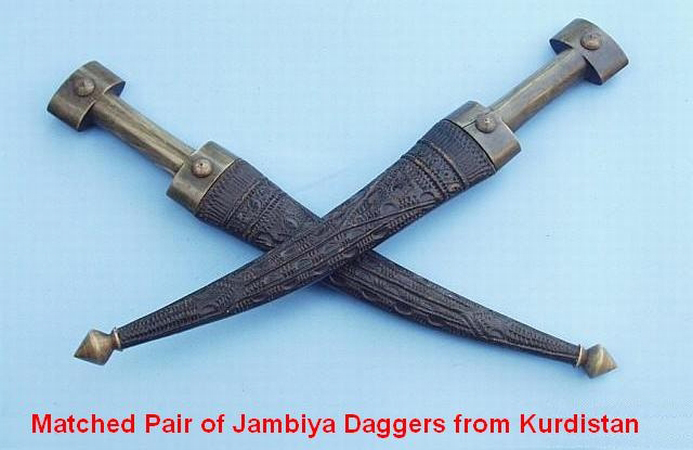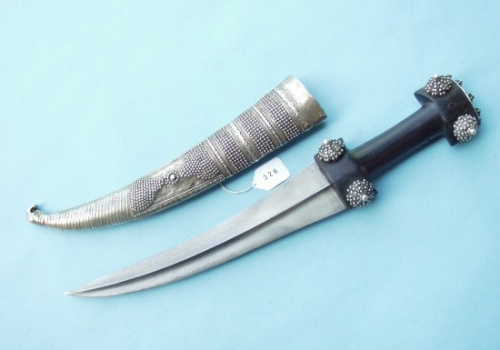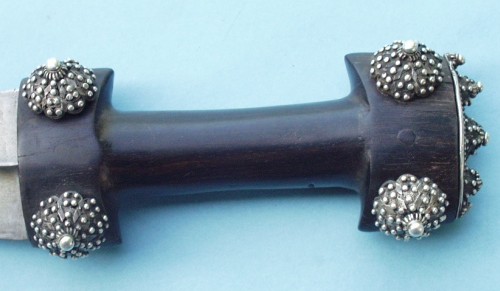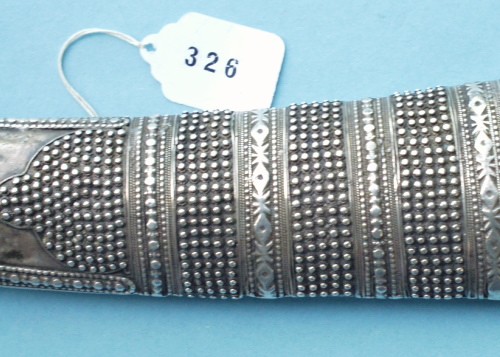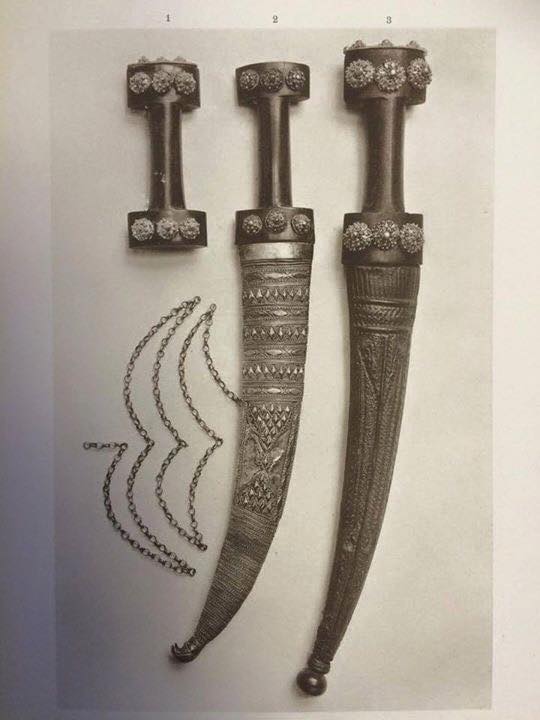 Kürd Hançeri ile Kötülüğü yok eden Efsanevi Küerd Kahraman Rustemê Zal, Zal Oğlu Rüstem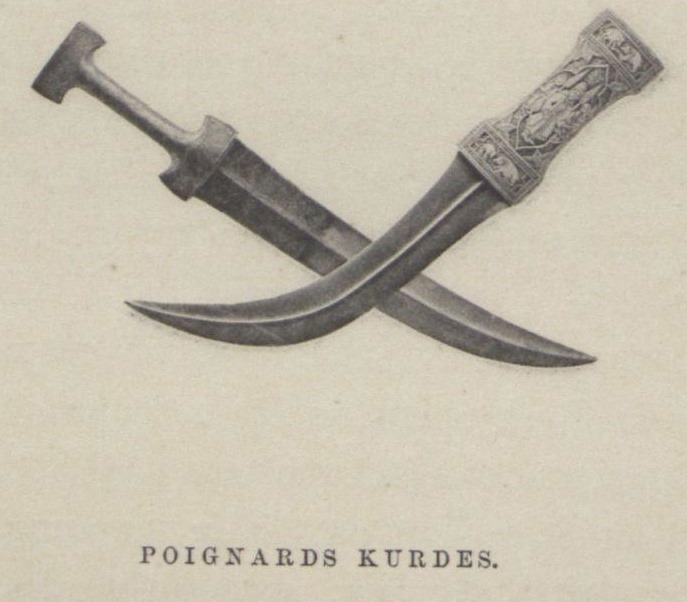 Du cureyên xençera Kurdî
Ya li paş "Xençera Ehrîmankuj" e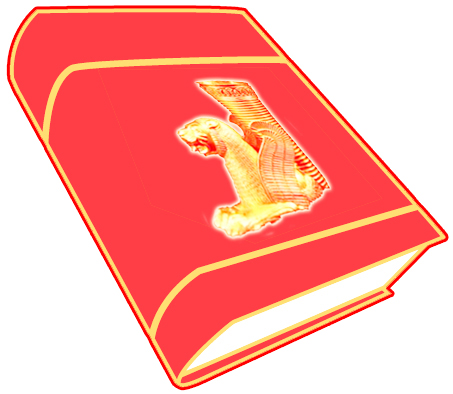 Foundation For Kurdish Library & Museum