MOSUL QUESTION

"THE MOSUL QUESTION" ANGLO-TURKISH DISPUTE OVER MOSUL-KURDISTAN, 1923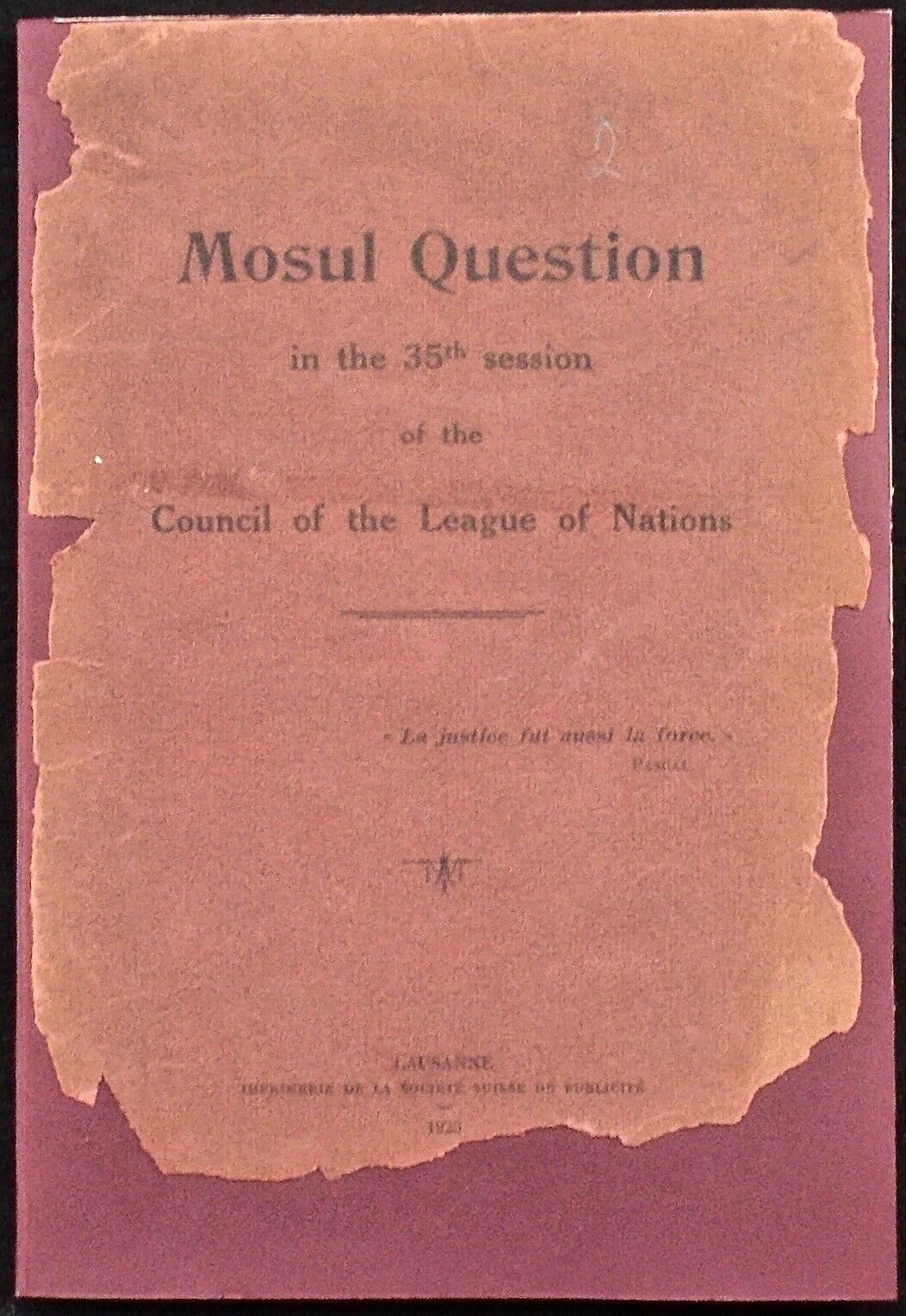 This booklet discusses "The Mosul Question" which was a Kurdish territorial dispute in the 1920s century between Turkey and the United Kingdom over the possession of the Province (Vilayet) of Mosul.in the Autonom Kurdistan Principality in former Ottoman empire.

The Mosul Vilayet was part of the Ottoman Empire until the end of World War I, when it was occupied by Britain to be re-built as a satelite state 1922, the so called new Turkish Republic considered Mosul to be one of the crucial issues determined in the National Pact. Despite constant resistance, Britain managed to bring the issue into the international arena, scaling it down to a frontier problem between Turkey and the another new builded satelite state: Iraq.

The League of Nations Council appointed an investigative commission to examine the dispute.
This booklet contains the texts of:
A Statement by Mr Amery, the British Secretary of State for the Dominions which he made in the Meeting of the Council of the League of Nations held at Geneva on September 3rd., 1926 outlining Britain's position that Mosul was part of Iraq, which at that time was a British mandate.
A Statement by Tevfik Rouschdy Bey the Turkish Minister for Foreign Affairs which he made in the Meeting of the Council of the League of Nations held at Geneva on September 3rd., 1926 outlining Turkey's position on Mosul.
The Reply by Tevfik Rouschdy Bey the Turkish Minister for Foreign Affairs to the Statement made by Mr. Amery on September 3rd., 1925.
The Reply of Mr. Amery, he British Secretary of State for the Dominions, to the Statement made by Tevfik Rouschdy Bey on September 3rd., 1925.
The Reply by Tevfik Rouschdy Bey the Turkish Minister for Foreign Affairs to the Responsive Statement made by Mr. Amery on September 4rd., 1925.
The Reply of the Turkish Delegation to the British Representative's Statement of September 4th., 1925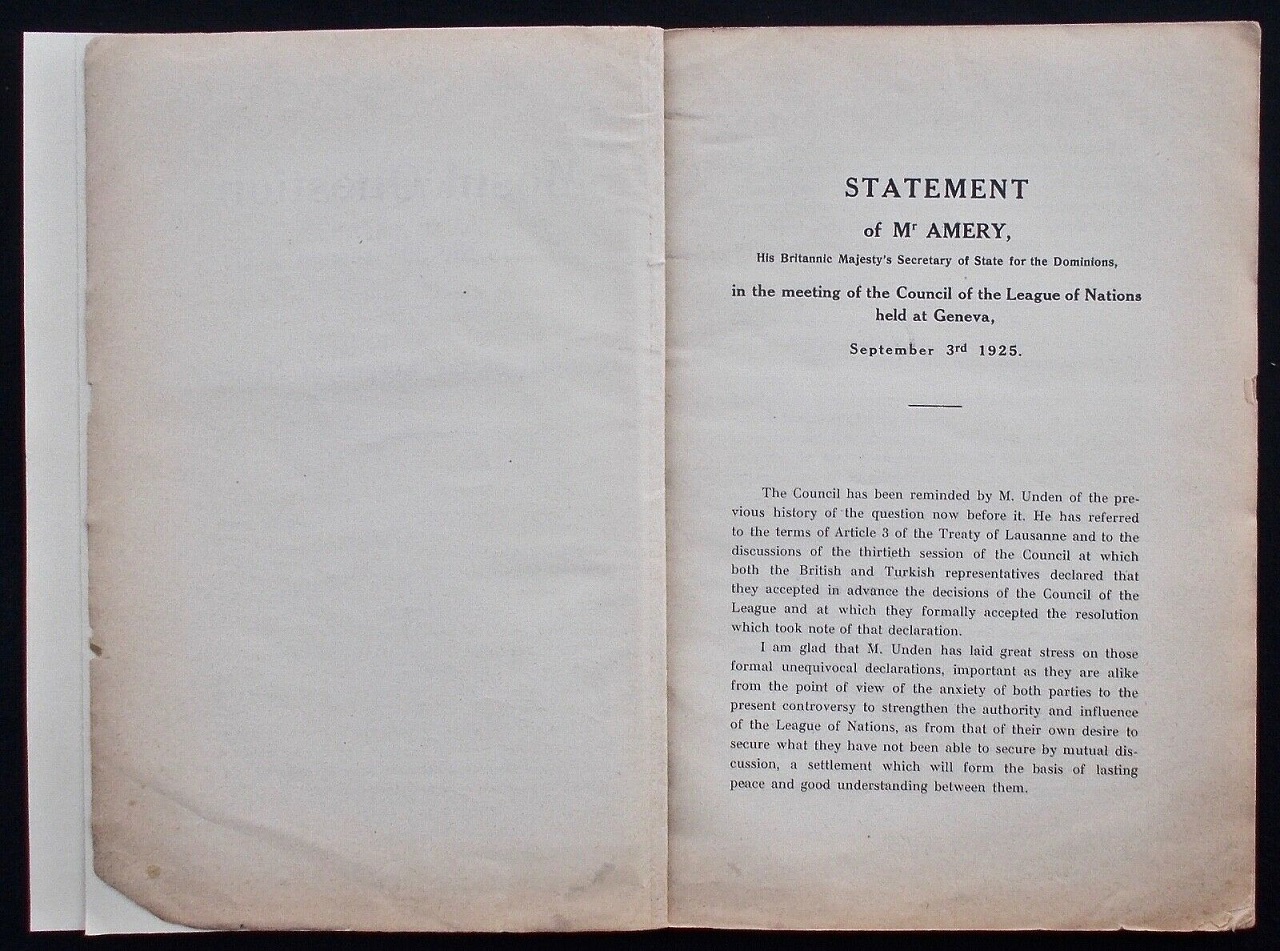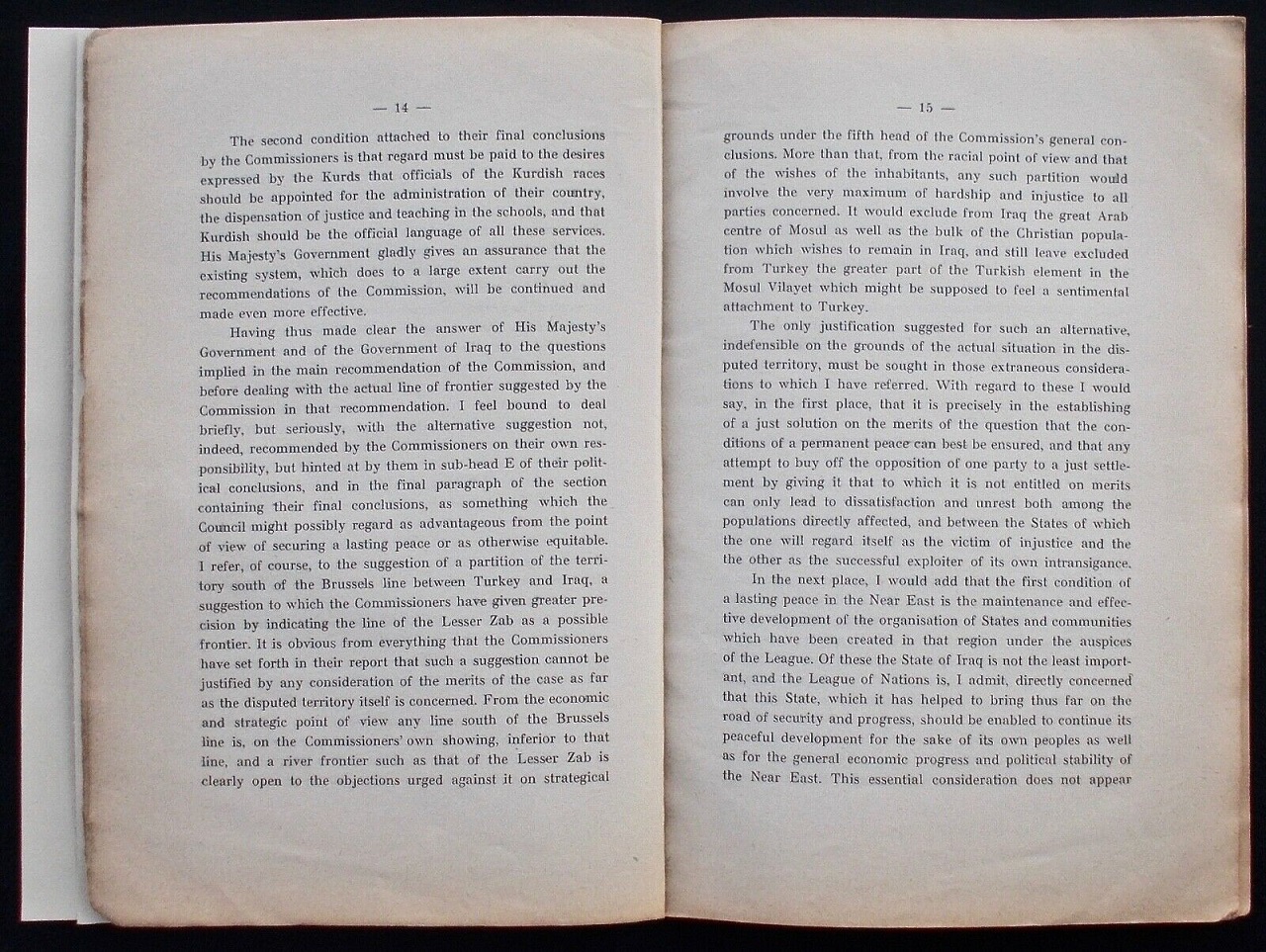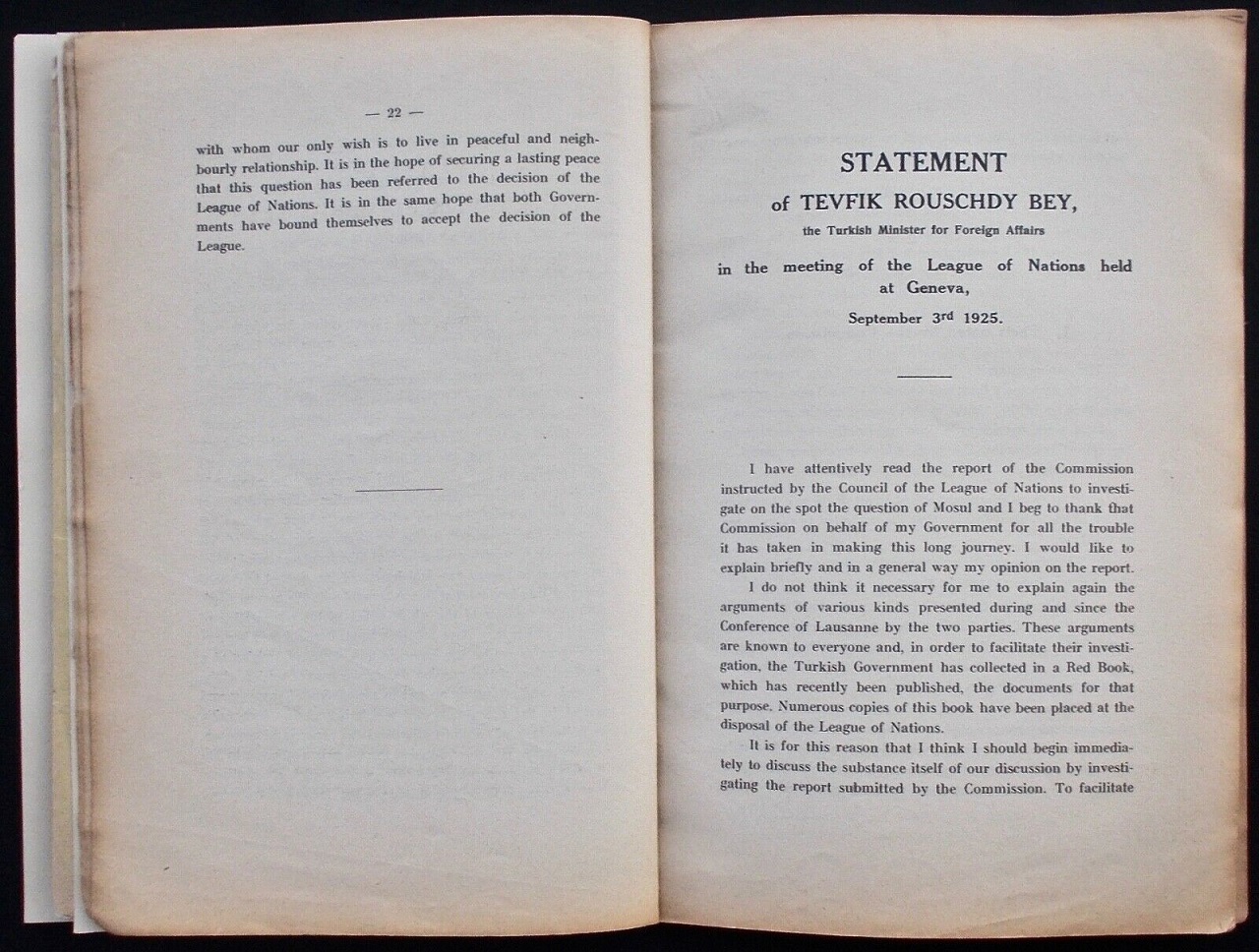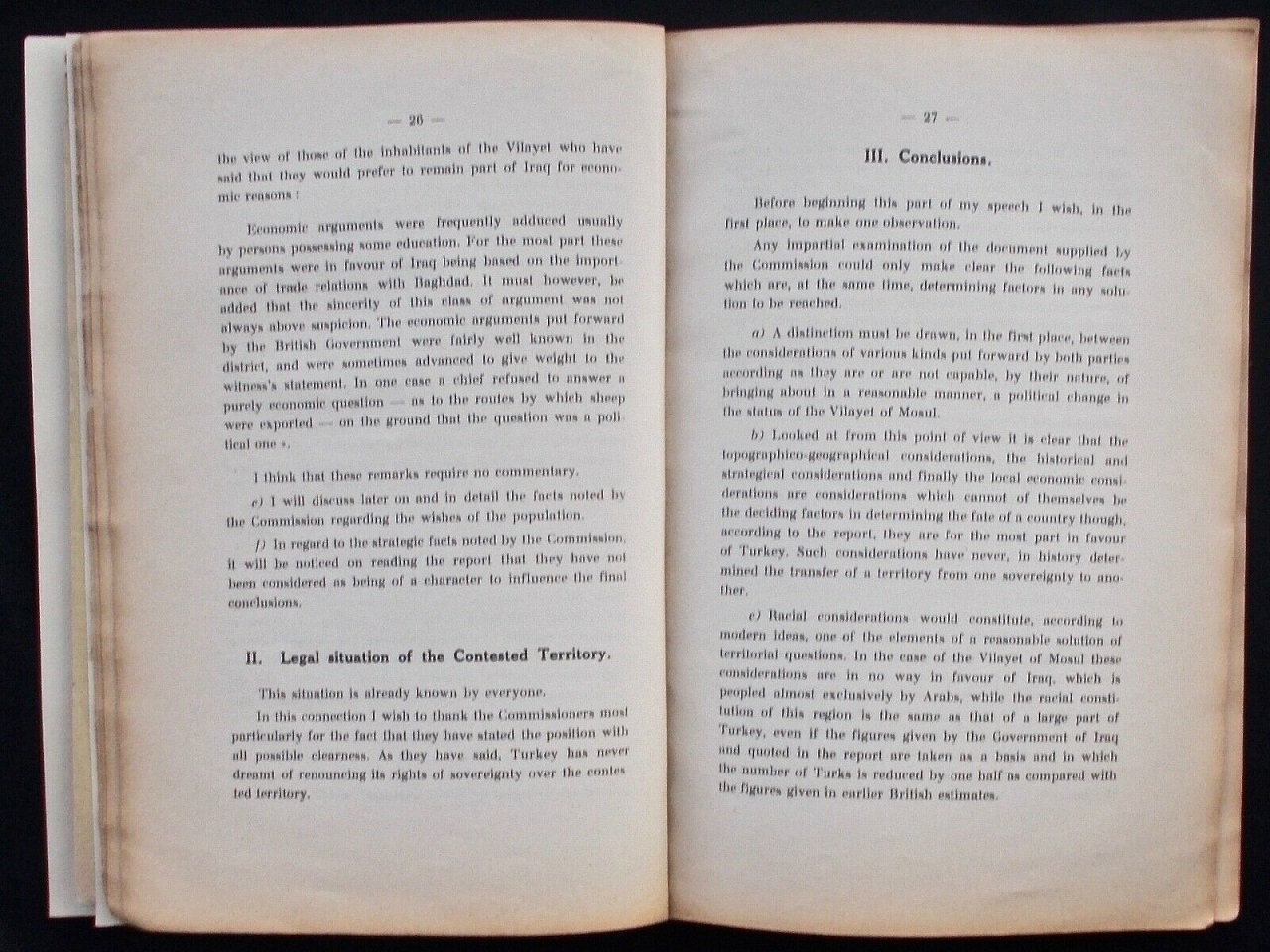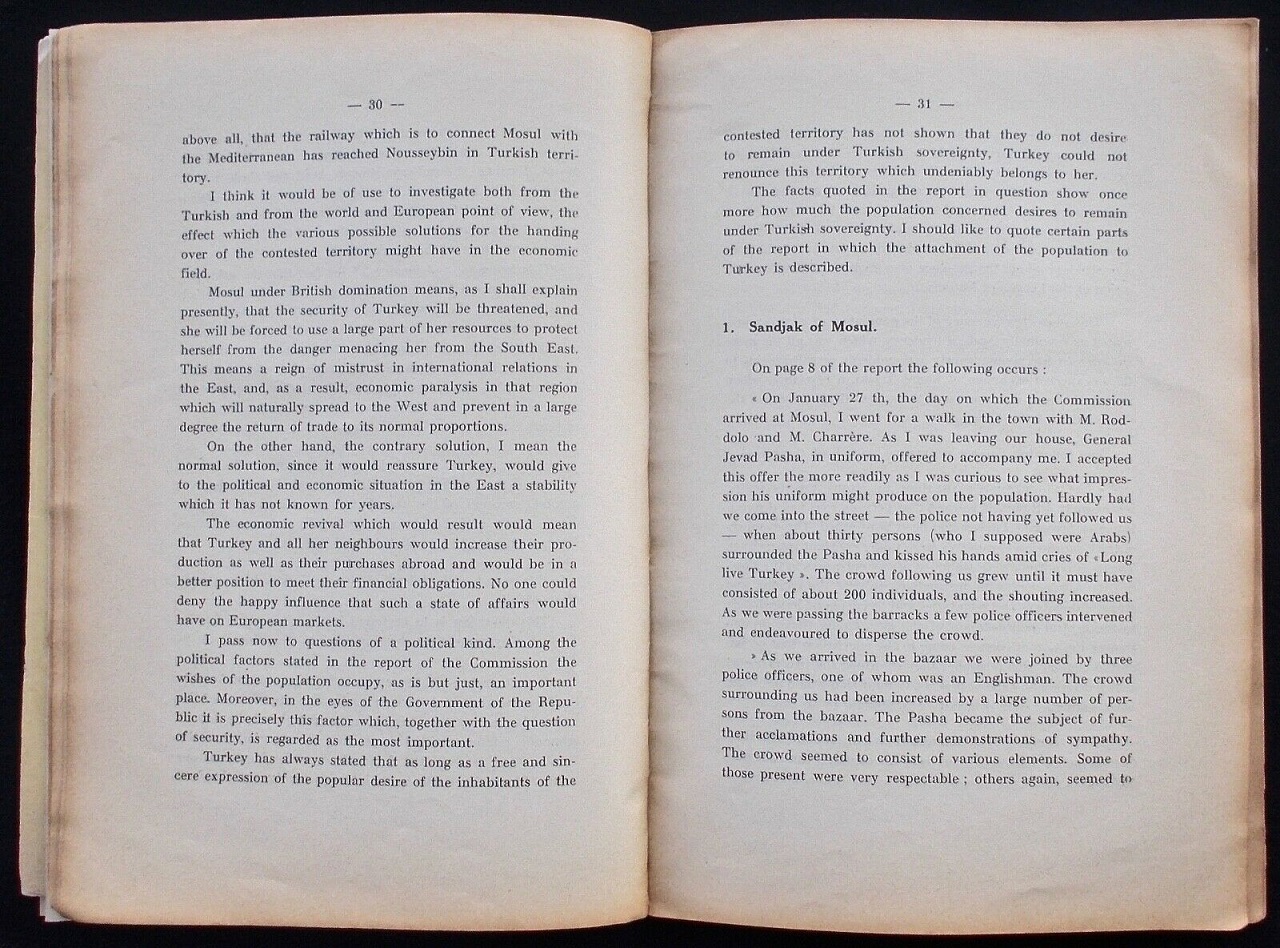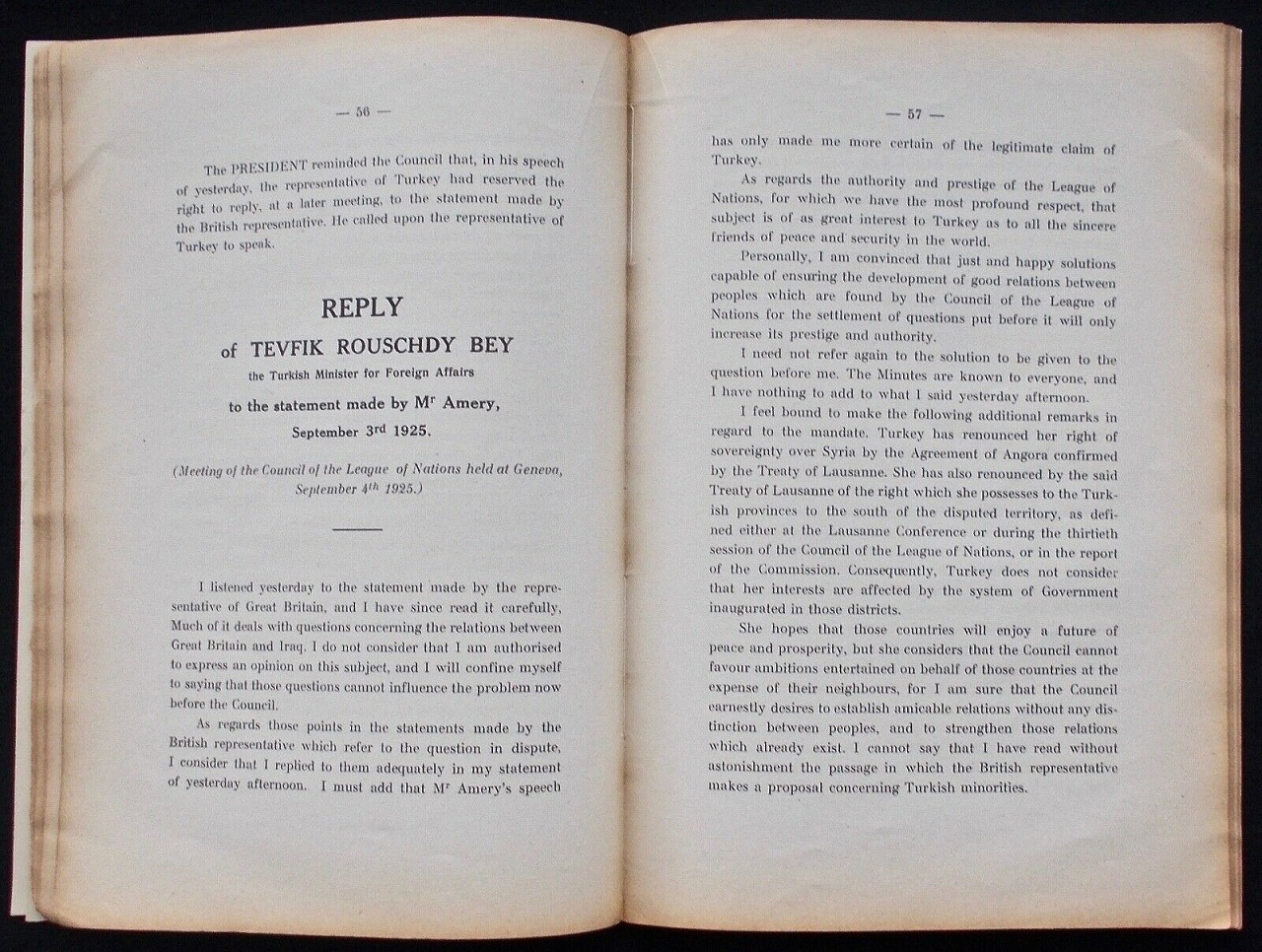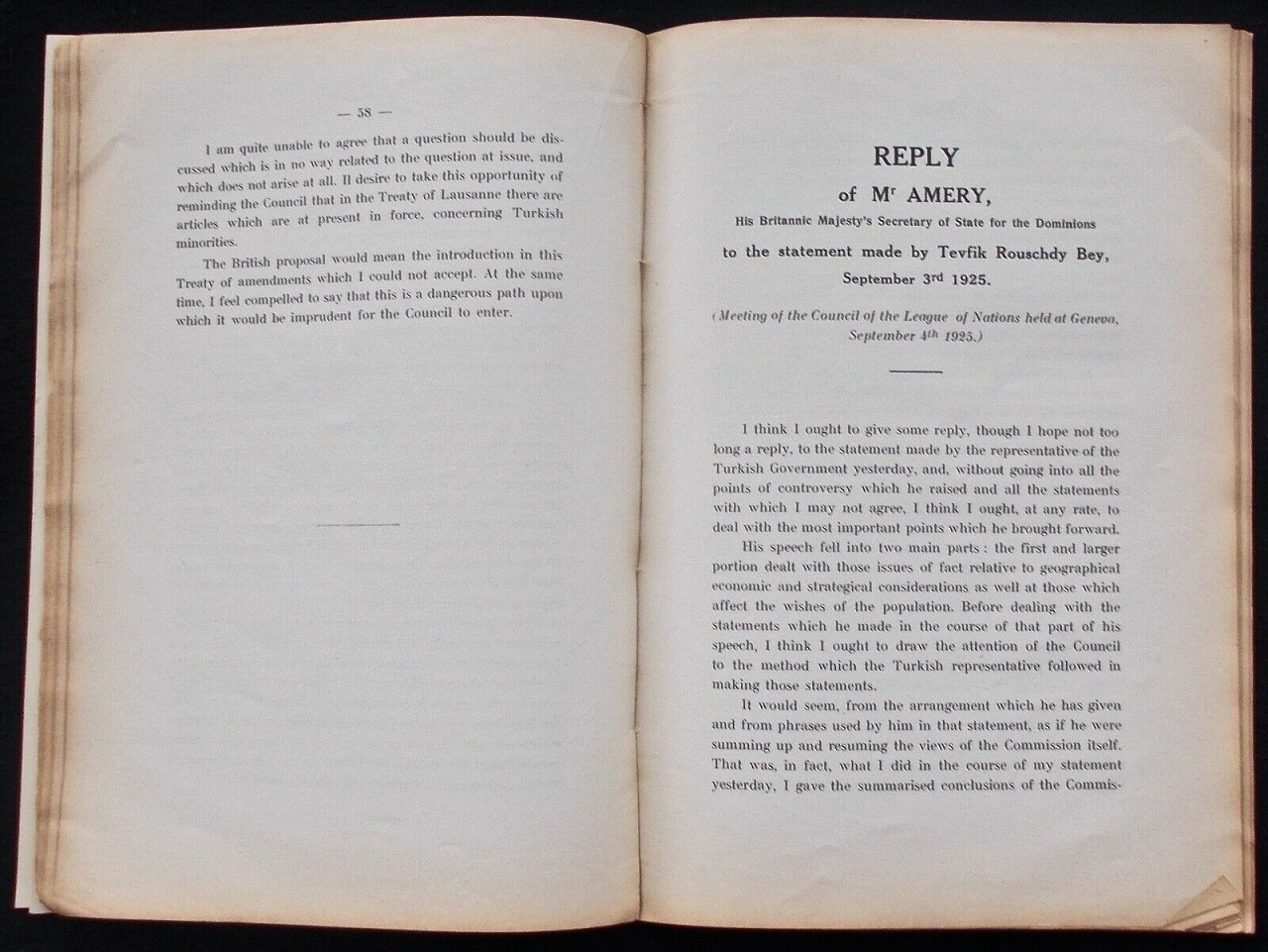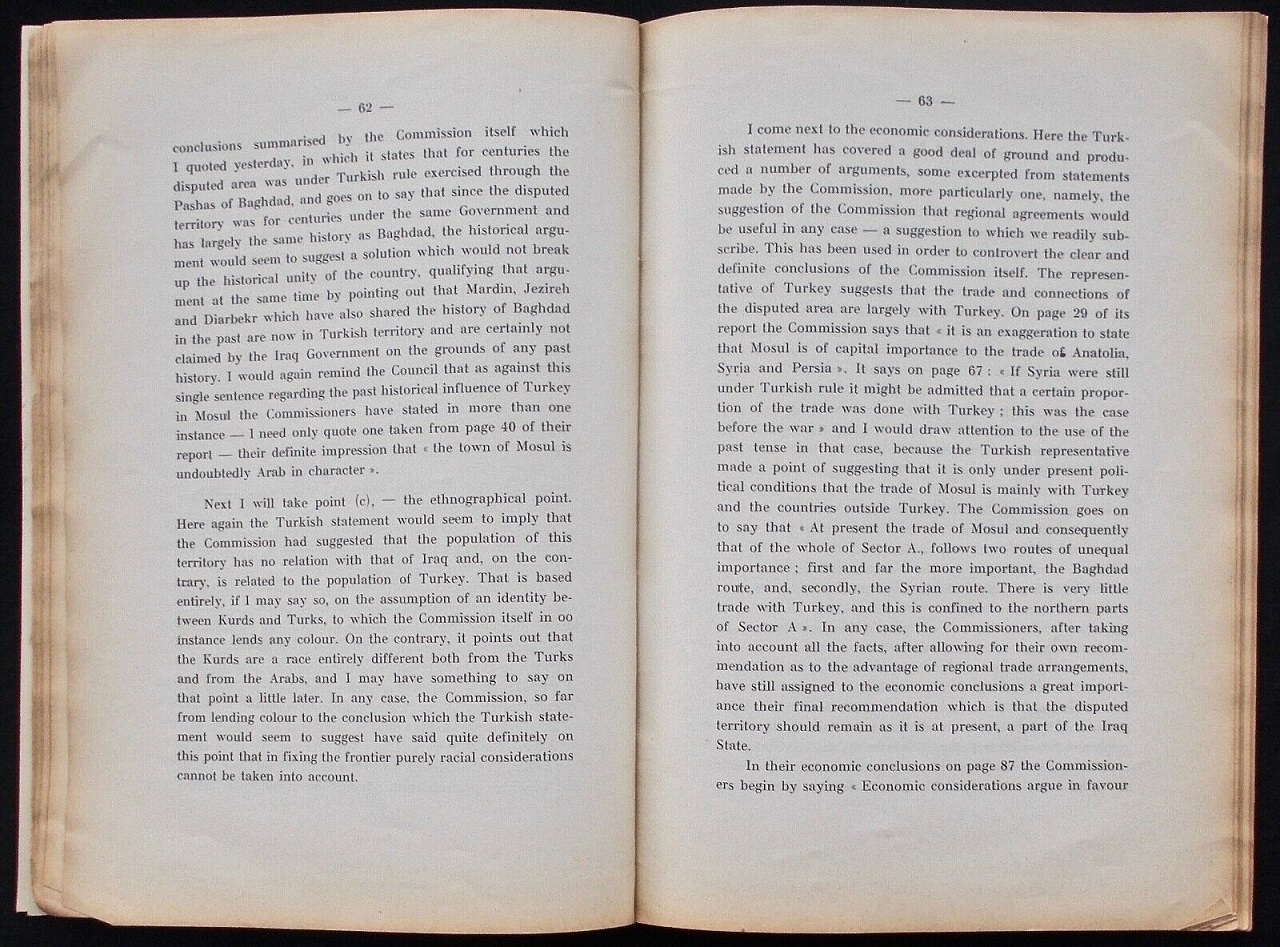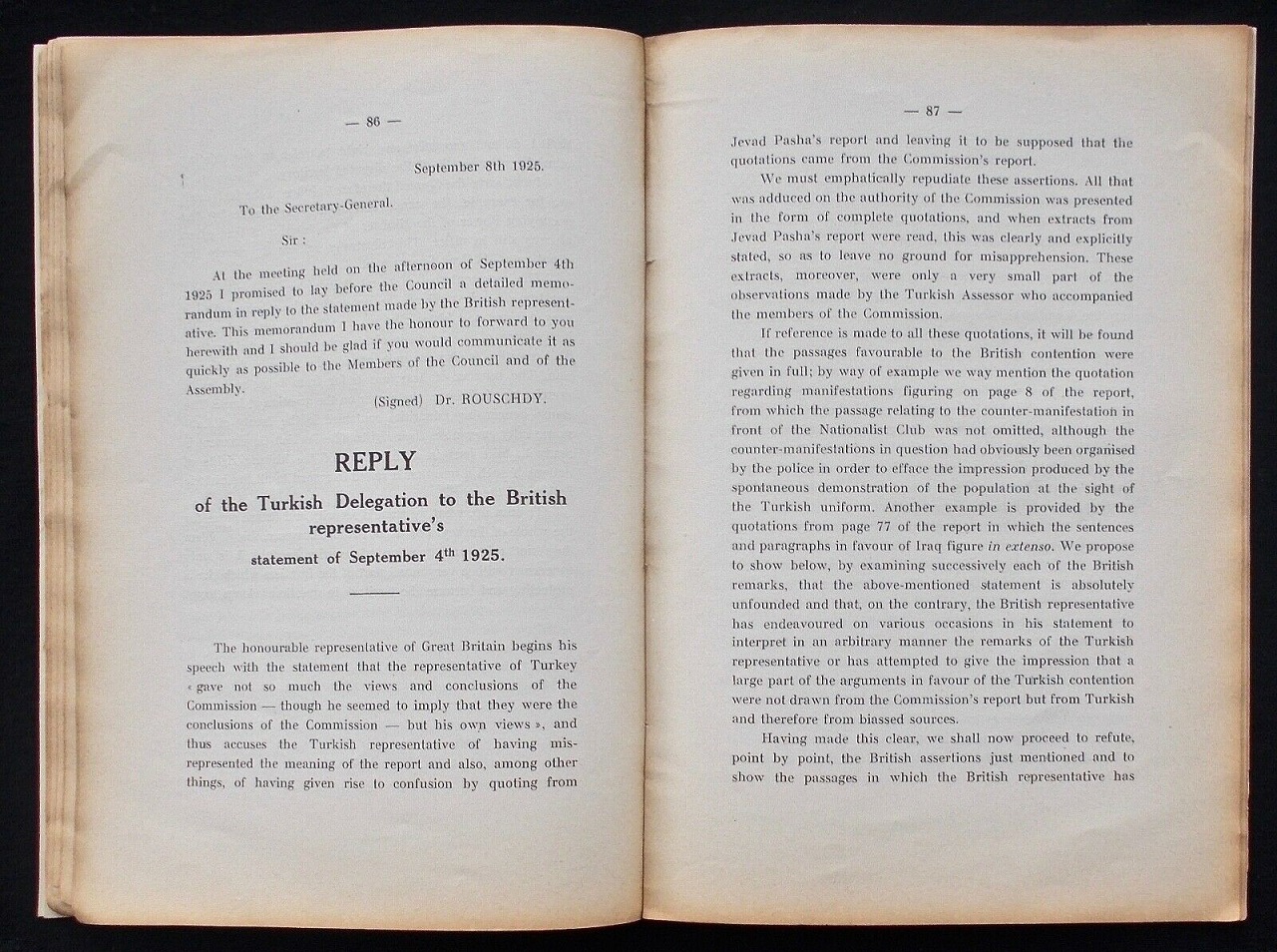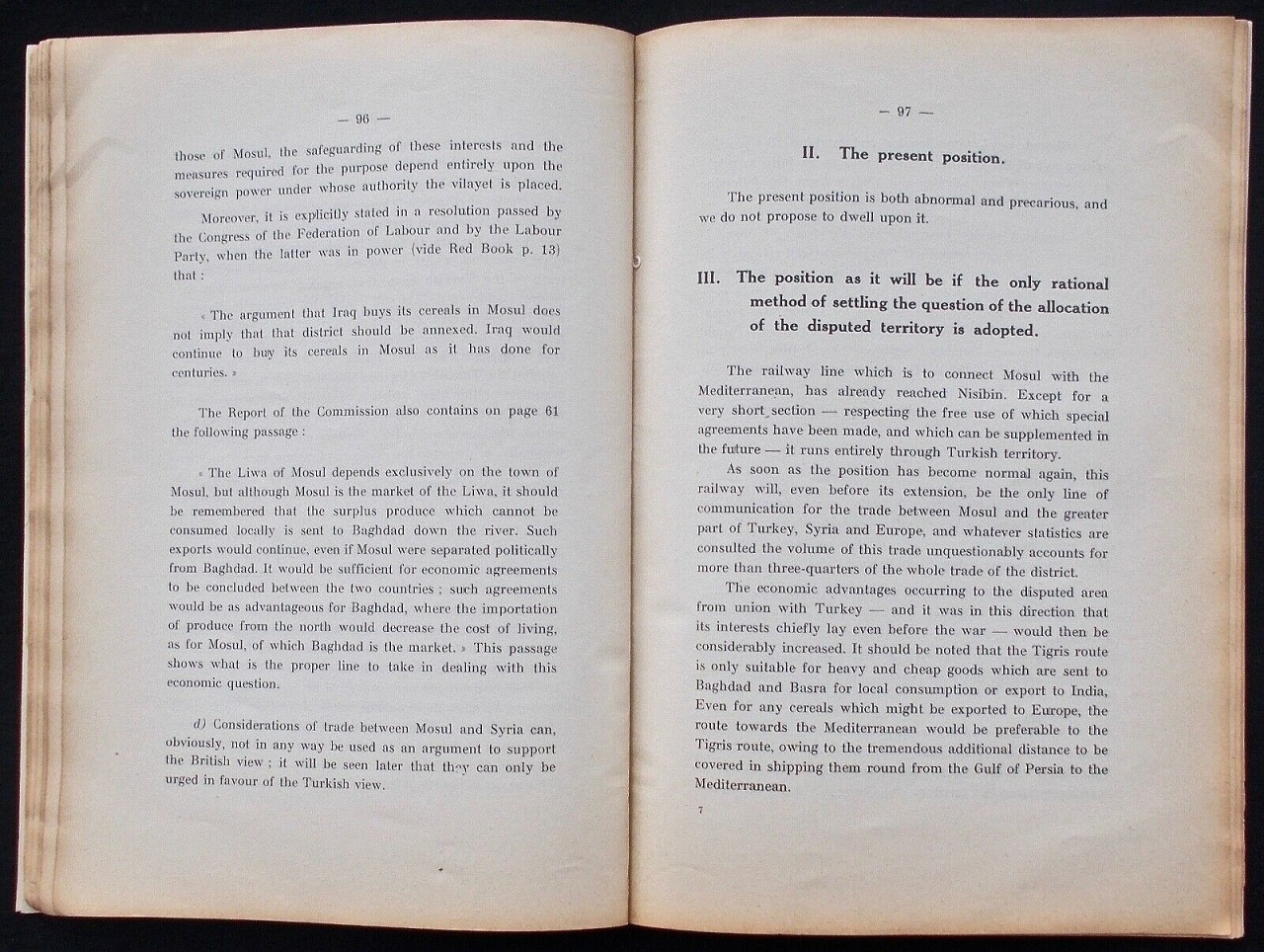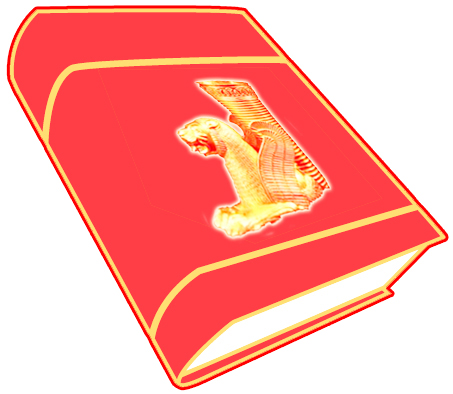 Foundation For Kurdish Library & Museum