HAMADAN & SENA KURD RUGS - 1958
Home †|††DestpÍk††|††Ana Sayfa
Hamadan and Sena(*) Kurd Rugs
From Iran (Persia)
†
By Charles W. Jacobsen
Published [s.n.], Charles W. Jacobsen
1958, [First Edition]
†
Illustrated with 7 b&w plates of examples of Hamadan and Sena Kurd Rugs from the Ingelas District, the Borchalou District, Hoseinabad District, Kapoutrahang District. Printed on the rear cover is a map of the principle weaving towns.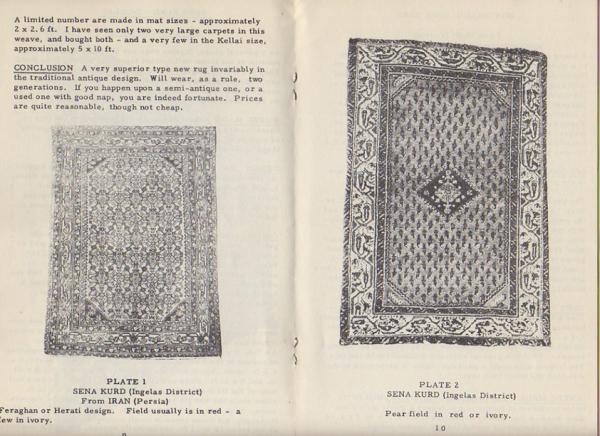 Kulav, Qela-y Hewlêr, 2012
*) Hamadan (historical called Ekbatana) and Sena: are two Kurdish cities.