SEMSÛR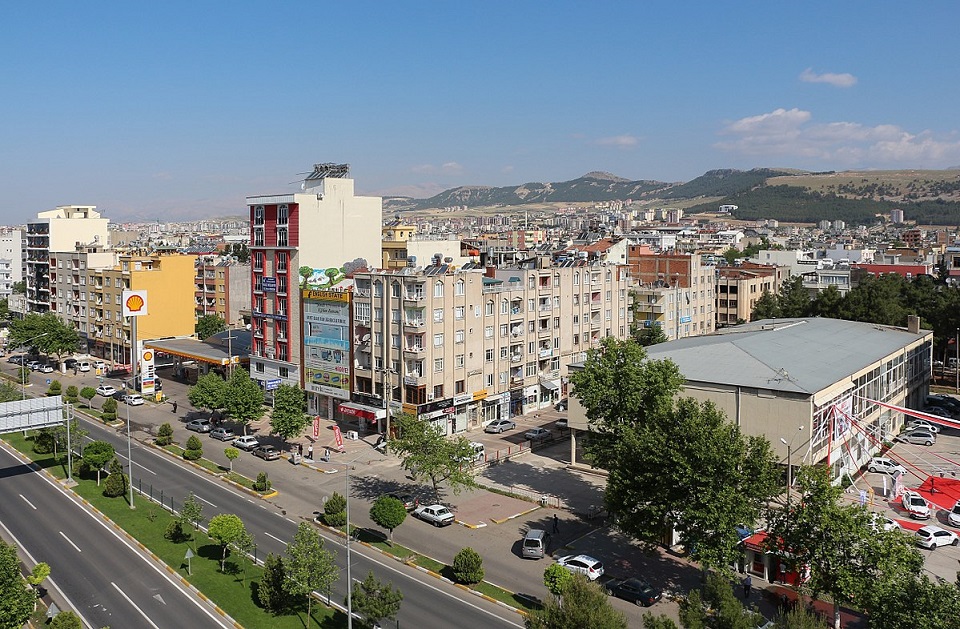 Roja Reş 06.02.2023
Dilûk, Mereş, Semsûr, Meletî, Diyarbekir, Efrîn, Cindrês, Heleb, Hatay û gundên wan
Bendava Kolikê. Adar 2018, Semsûr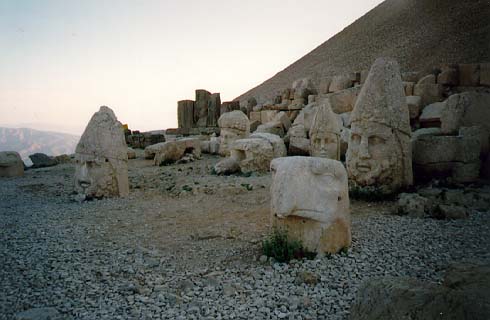 The historical ruins in Commagene (the thrones of the Gods and Godies), in the Kurdish city Semsour (Adiyaman)
Kakhta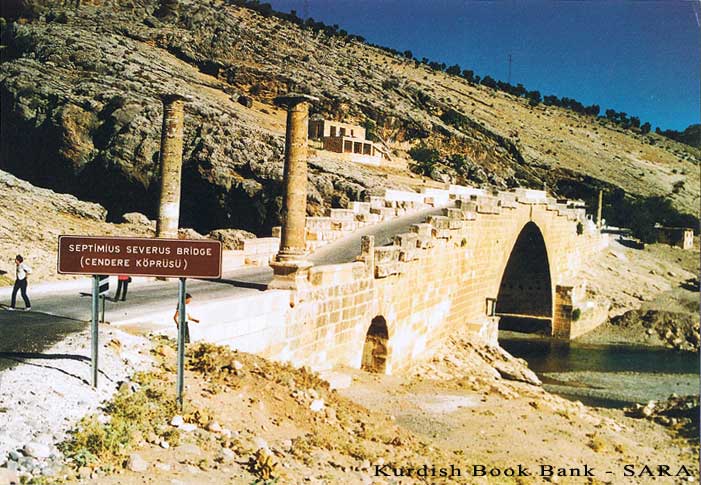 In Semsour Region (Kakhta), Septimus Severus Bridge, Cenderes
In Semsour Region (Kakhta), Septimus Severus Bridge, Cenderes
Cenderes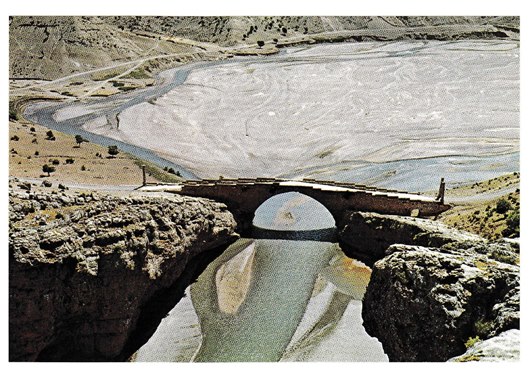 M.Ö 200'lerde Roma'lı Septimius Severus tarafından yaptırılmış Severan (Cendere) Köprüsü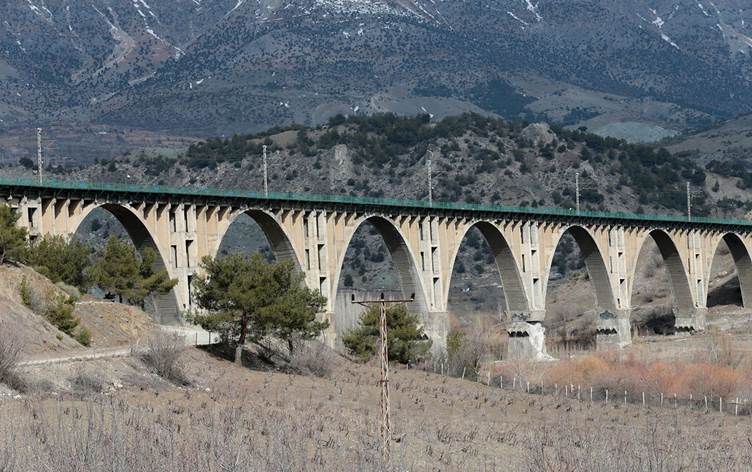 Almanlarrın kendi sömürgeleri olan osmanlı sultan 2. Abdulhamid'e yaptırdıkları Bağdat Demiryolu Projesi kapsamında almanlar tarafından 1929 yılında
Göksu Nehri üzerinde inşa edilen tarihi Alman Köprüsü (Göksu köprüsü), 06.02.2023 tarihinde Kürdistan'da meydana gelen ve 13 kürd şehrini
harabeye çeviren deprem felaketinde ciddi bir zarar görmedi.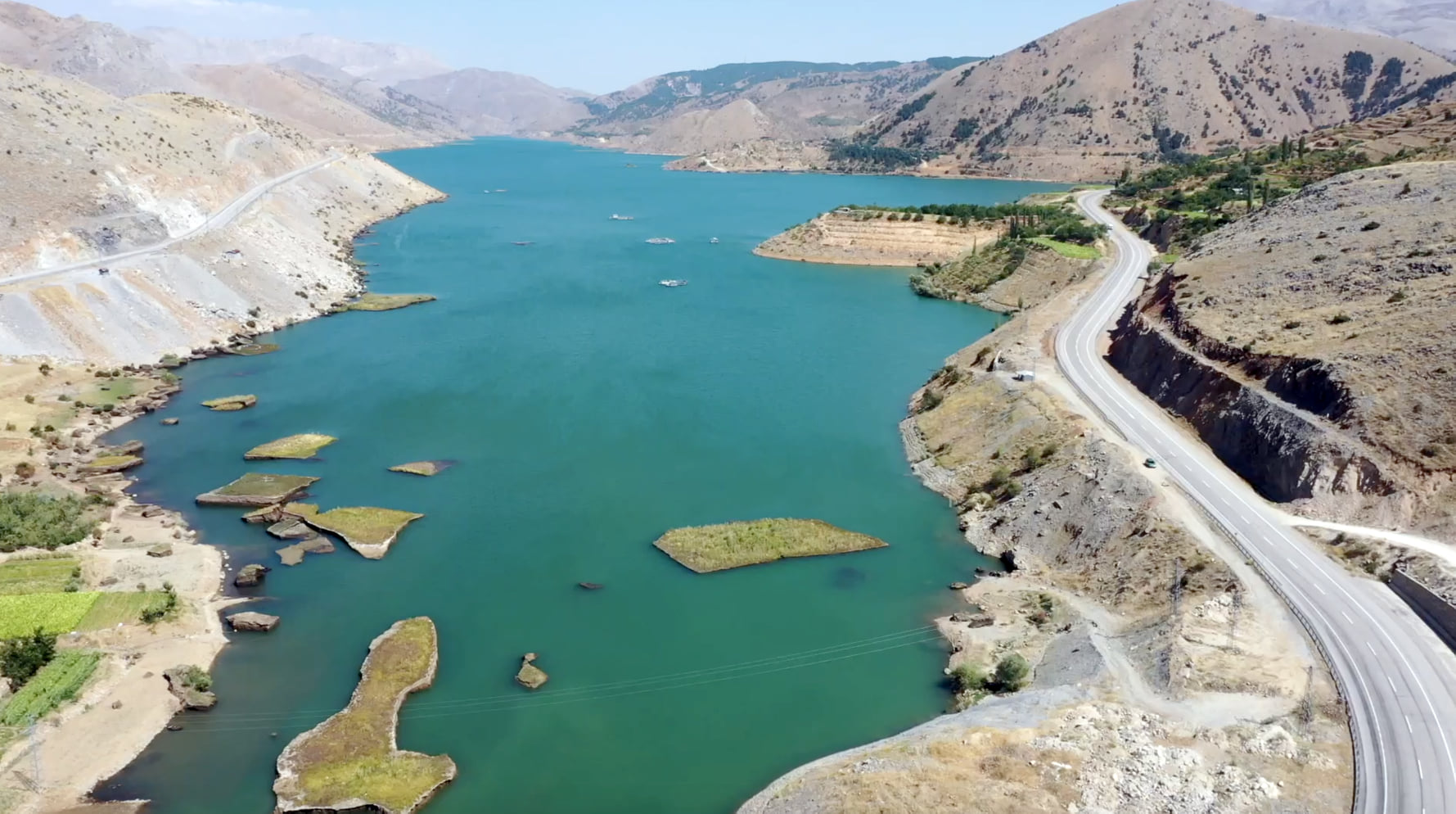 İşgalci türklük devleti 1950'lerden sonra Kürdistan'da BARAJ OLUŞTURMA UYGULAMASINA geçti ki küerdlerin şimdiye kadar karartılmış zengin tarihi hakkında meydana çıkacak olan arkeolojik buluntular tahrip etsin.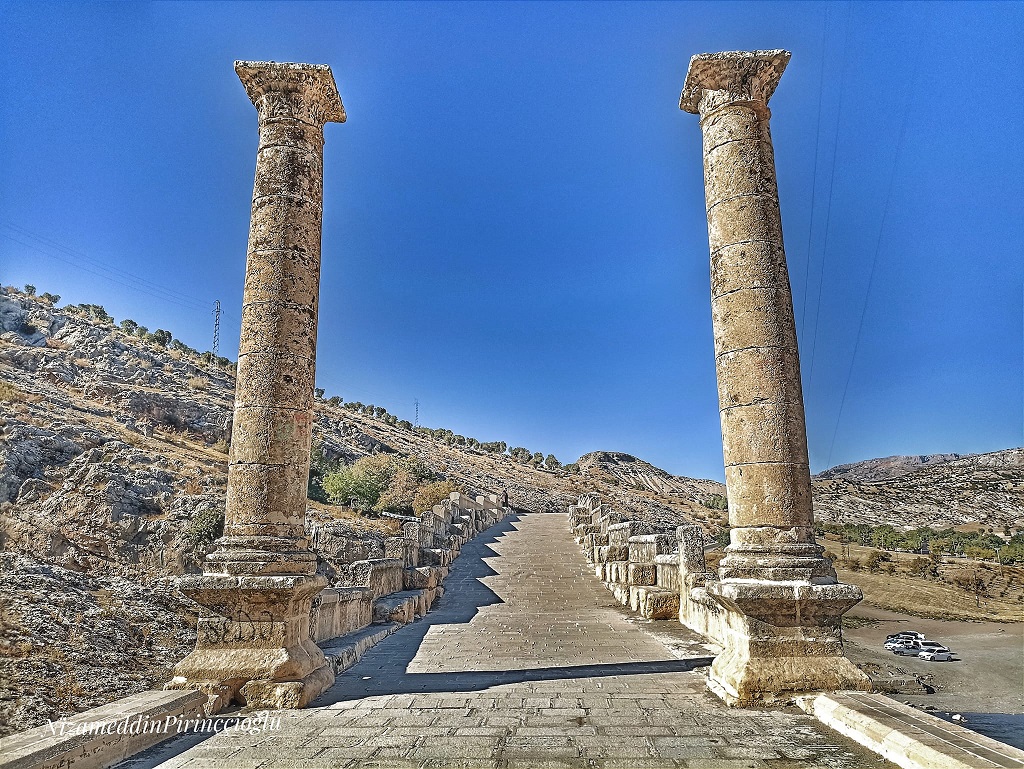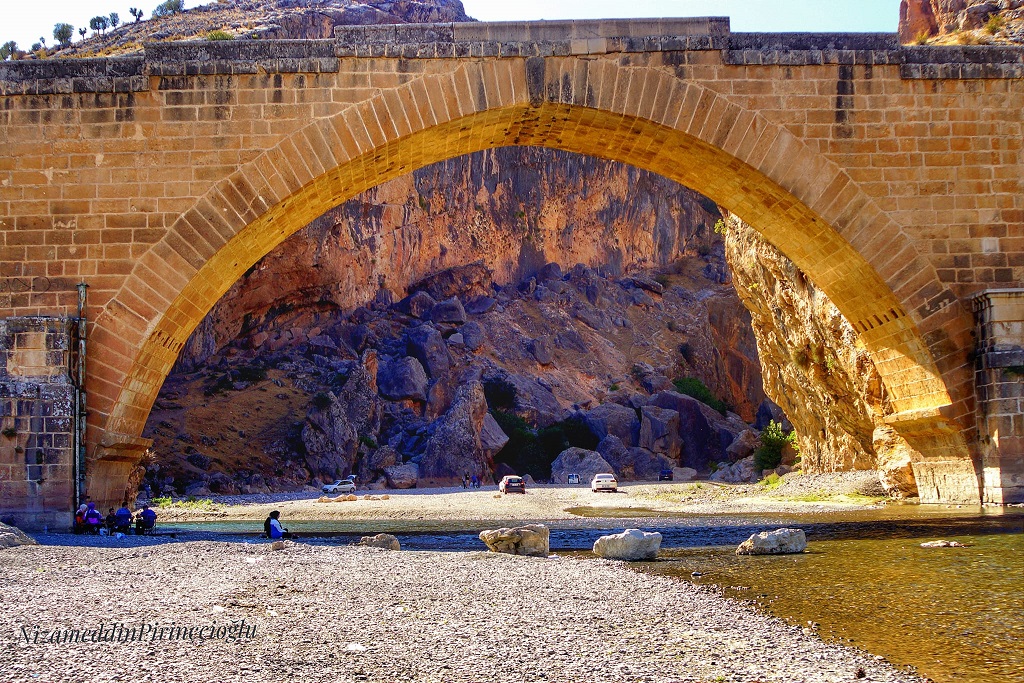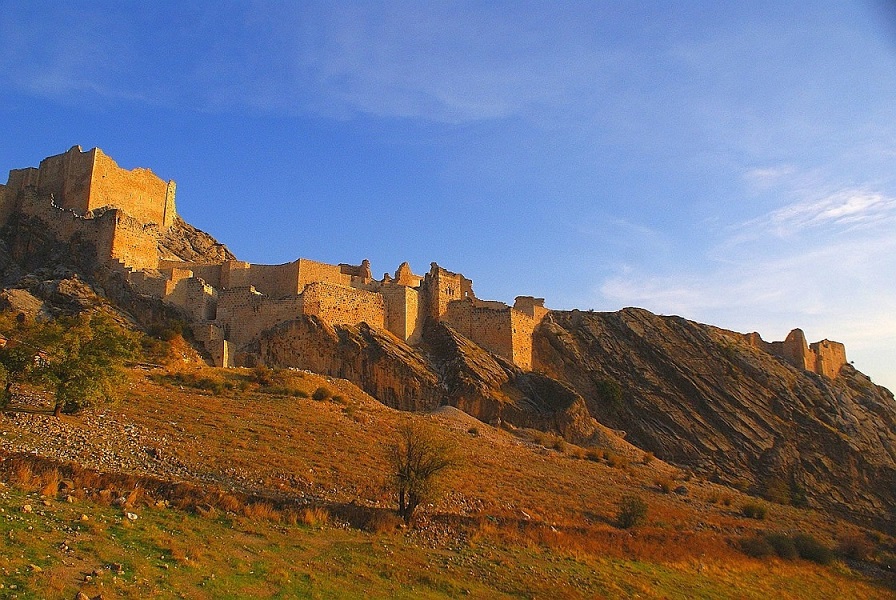 Kela Kolîk/Kahta Kalesi
Semsur 2021

Kale hititler döneminde inşa edilmiş olup, Kâhta'nın geçmişi medeniyetlerin doğuş yeri olması nedeniyle tarih öncesi dönemlere kadar uzanmaktadır. Bulunduğu coğrafî konum nedeniyle tarih öncesi dönemlerden günümüze kadar hep kürdlerin ülkesi olmuştur. Yörede yapılan arkeolojik kazılardan elde edinilen eser ve bulgular ile günümüze kadar gelmiştir tarihi bulgular en belirgin kanıtlardır. Paleolitik, neolitik, kalkolitik dönem ve tunç devrine ait elde edilen eserlerdir . MÖ 2000 yıllarında Kommagene Krallığı'nın kuruluşuna kadar (MÖ 69) hititler, mitanniler, aramiler, geç hititliler ile makedonyalı büyük İskender'in hakimiyeti ve Doğu Roma imparatorluğu egemenliği hüküm sürmüştür.MÖ 69 yılında kurulan Kommagene krallığı bugün dünyanın sekizinci harikası olarak aday gösterilen Nemrut Dağı'ndaki dev heykelleri ve ilçedeki diğer tarihi eserleri bırakmıştır. 142 yıl yörede hüküm süren ve bugünlere intikal eden eserleri bırakan Kommagene krallığı MS 72 yılında Roma İmparatorluğu tarafından ortadan kaldırılarak Suriye eyaletine bağlanmıştır. İlçenin antik çağda ve Bizans döneminde adı bilmemektedir. Orta çağda islamcı fetihçi işgalciler tarafından işgal edilmiştir.. MS 670'te emeviler, 758'de Bizans ve sasaniler, 926'da hamdaniler, 1226'da ve osmanlı işgalcileri bölgeye hakim olmuştur.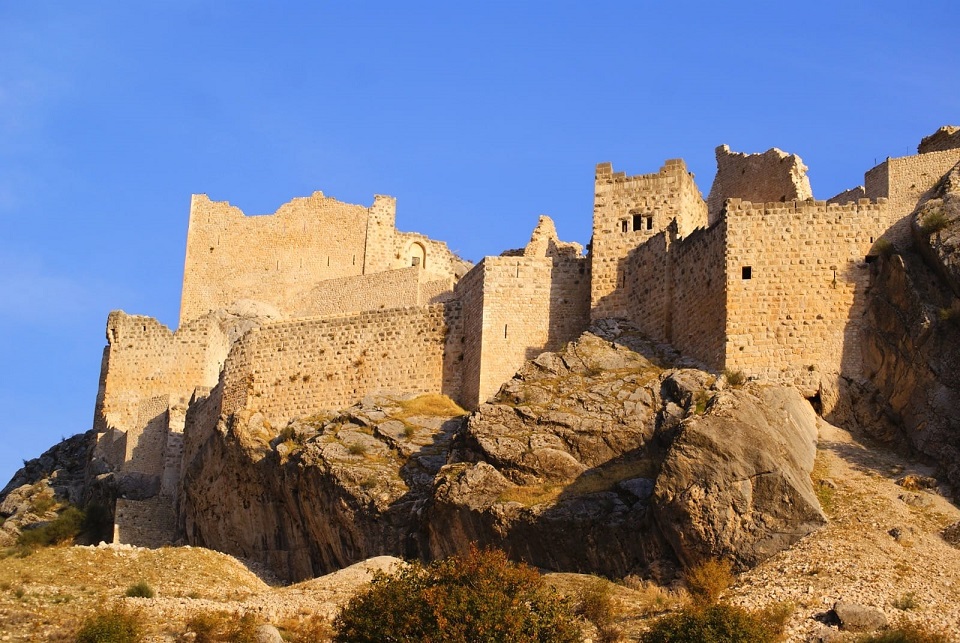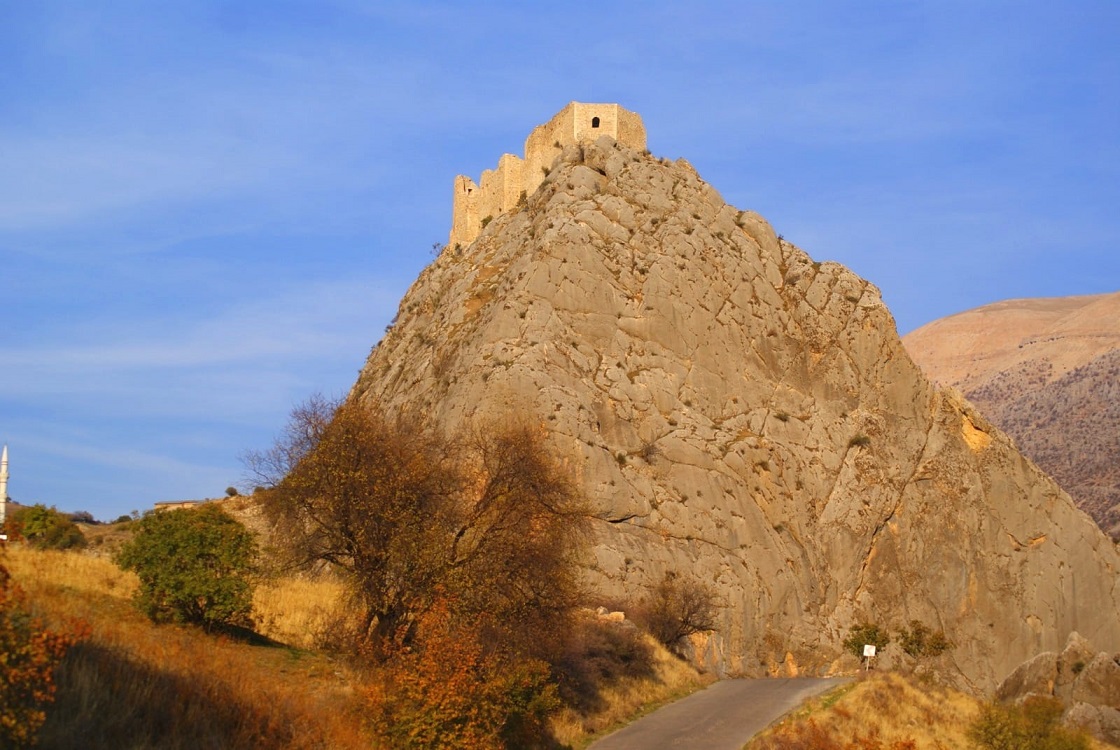 SEMSÛR (ADIYAMAN) İLİNE BAĞLI İLÇELER:
Aldûş: Gerger
Beheştî: Besni
Çêlikan: Çelikhan
Kolik: Kâhta
Serê Golan: Gölbaşı
Sincik: Sincik
Şemîzad: Samsat, Yenisamsat
Tût: Tut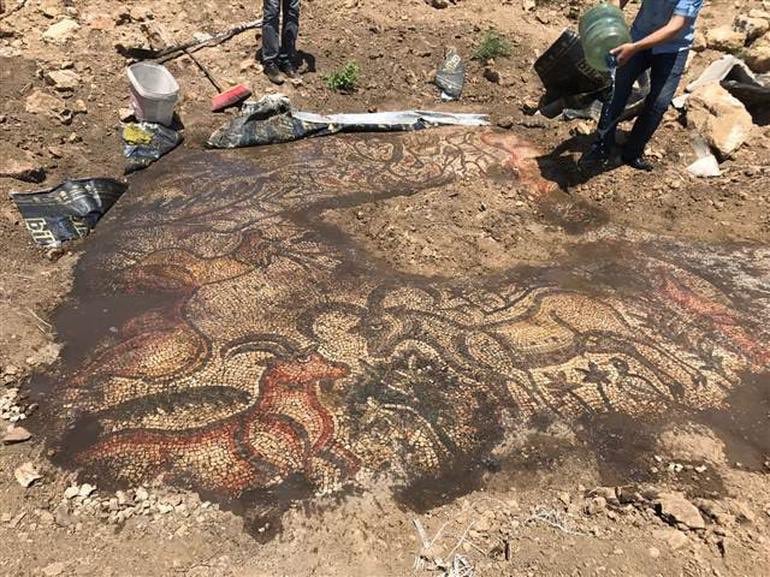 Mozaîka 1600 kevn
KURDISTAN IS GROUND OF CIVILIZATION
9500-year-old sculpture leaves the warehouse ...
The statue, which appeared in the warehouse of the Adiyaman Museum, came to light when cleaning the warehouse.
In the village of Kilisik, in the Kahta district of Adiyaman, in the 1970s, farmers found a 9500-year-old sculpture and took it to the museum. Attracting attention for its similarity to the sculptures that appeared in Urfa, Göbekli Tepe, and believed to represent a goddess from its limb. It is now believed that in the village of Kilisik in Kahta, there may be a temple and a religious area, and the work of the scientists will reveal this.
A NEW "BELLY HILL" CAN COME OUT
The director of the Adıyaman Museum, Fehmi Eraslan, stated that the sculpture was known to scientists, but it was not known where it was. The sculpture was found in the Kilisik village of the Kahta district of Adıyaman in the 1970s. Since there were no museums in Adiyaman in those years, it was taken to the Diluk Antep Museum. Later, with the establishment of the Adiyaman museum, some works came and went to the warehouse of our museum.
While working in the warehouse, I detected the existence of this job. This sculpture, which belongs to the Neolithic period, resembles the Göbekli Tepe sculptures. This shows that there is a Neolithic Temple in Kilisik or in the Adiyaman Region in the Kahta district and that one day it will be found. This sculpture is a god or a goddess according to our estimates and represents fertility.
It is very similar to the Göbleki T-pillars but surprisingly it has a head (elongated skull, it seems) and a face ..
From Press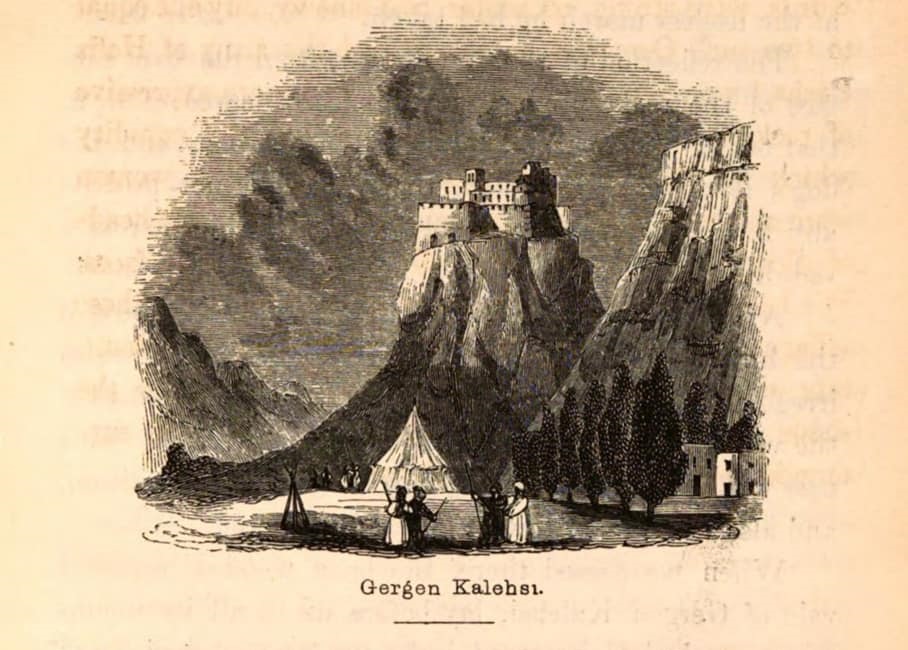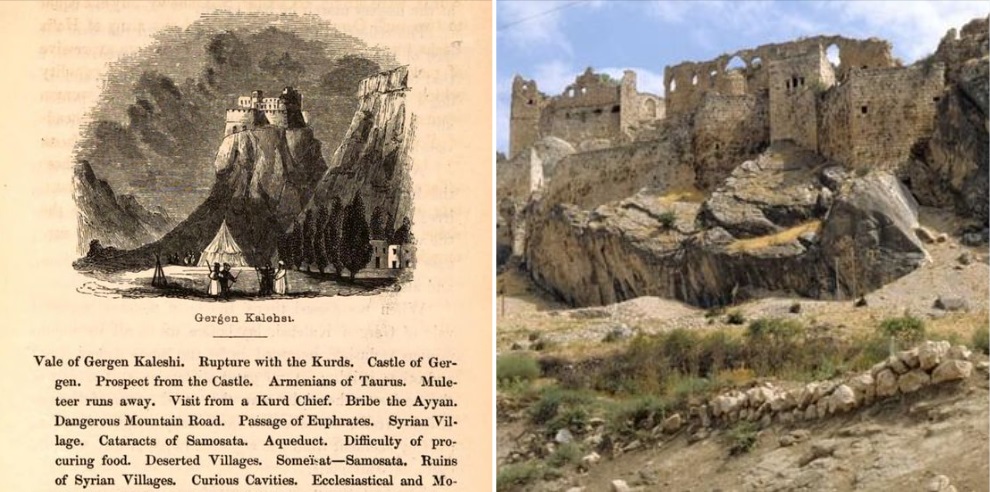 Keleha Gergerê 1840

Armenians were an ethnic miority spread over all Eastern Greece, in other words Anatolia. They were mostly concentrated in Constantinopel and Smyrna before the Armenıan Genocide 1885-1915.

Keleha Gergerê, parêzgeha Semsûrre, bakurê Kurdistanê 1837

(Peyveke pêşiyê kurdan ku bi bajarê Gergerê ve girêdayî hatiye gotin ev e:: 'Çû Gergerê hat dîsa kerê berê'.
Kurmetê min ê mezin, mirovekî gelek jîr û jêhatî ye. Li gundê xwe takekes e ku li hevber axa bi tena serê xwe rabû û erdê xwe ji bin destê axayî derxist.
Her wisa jî gelek pirs û gelşên gund bi peyva wî ya jîr tê çareserkirin.

Gava sala 2006'ê ez piştî 25 salan vegeriyam Kurdistanê piştî xêrhatinê ji min pirsî û got: Tu li Ewrûpayê çi kar dikî?
BBerî bersia wî bidim ez hinekî fikirîm, ku ez ê bersivek çawa bidimê. Min got: Ez dixebitim da ku muzexaneyeke kurdî dahênim bo kurda.
Hinek hizirî û vê pirsê ji min kir: Ma te hêza aborî heye ku tu vî karî bikaribî bikî? Min got; na tune.
Pirsî got; ma tu zanî Gerger li ku ye?
Min got; herê li Semsûrê ye. Got; me got tu ji nav lepê tirka derketî çûyî Ewrûpa,'yê em jî li hêviyê bûn ku tu xwe tam rizgar bikî, lê tu dîsan li ser riya xwe ya berê çûyî. Amenna seddeq riya te rast e, lê tifaqa we tune. Bo nimûne, van gêncên nazik û taze radihijin çek û li wî emrê xwe yê biçûk derdikevin ser çiyan û ji bo mafê Şêxo û Rêxo têdikoşin, lê Şêxo û Rêxo diçin nik dewletê û giliya wan dikin. Gava tifaqek tunebe, ev kar çi car nare serî. Karê te jî ev e; te hîna xwe rizgar nekiriye, lê tu dixwazî kesên din rizgar bikî.. Na neket serê min.
1910 Kahtalı bir kürd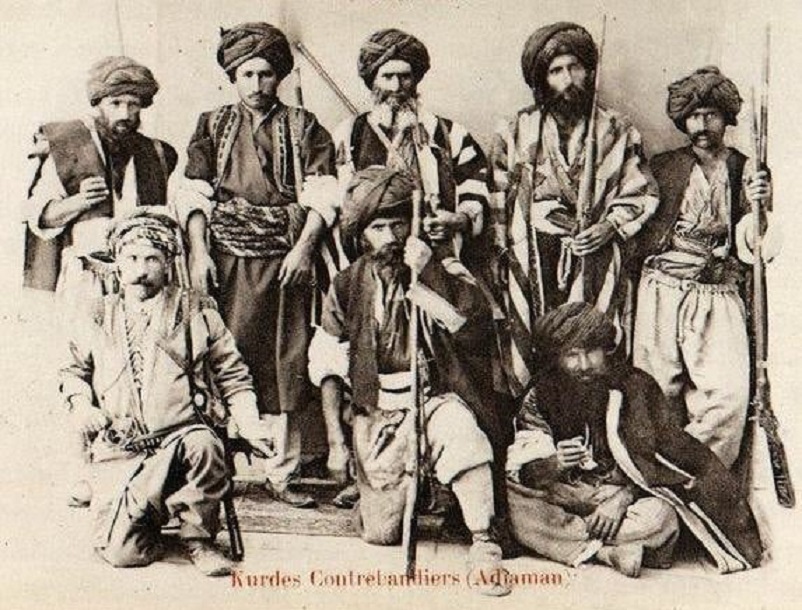 Kurdên Semsûr'ê, 1880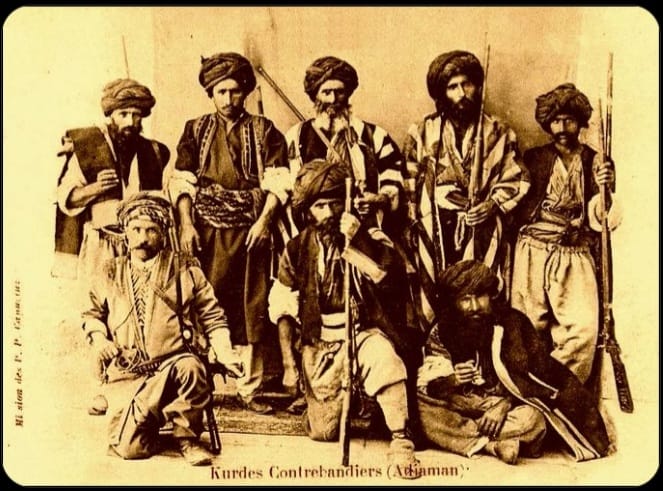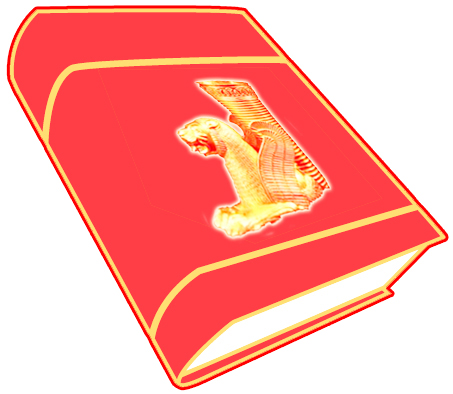 Foundation For Kurdish Library & Museum