AHENG & JIYANA KURDÊN ÎSRAÎLÊ

KURDISH JEWS OF ISRAEL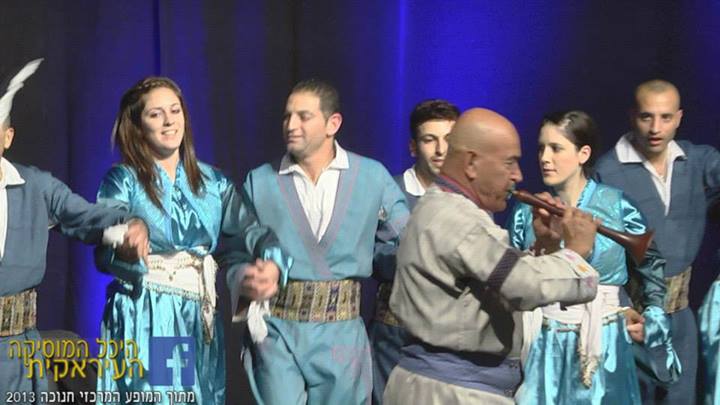 Zurnevan Sadiq Zekeria


Kurdish Jews, Jews of Kurdistan (Yehudot Kurdistan; Yahudoye Kurdish: Kurdistan) are the ancient Jewish communities inhabiting the land Kurdistan which is by now occupied by Turkey, Iran, Iraq, Syria, Azerbaijan and Armenıa. The clothing and culture of Kurdısh Jews is similar to neighbouring Muslim Kurds. Until their immigration to Israel in the 1940s and early 1950s, the Jews of Kurdistan lived as a closed ethnic communities.
There are old bonds between Jews and Kurds. Tradition holds that Jews first arrived in the area of modern Kurdistan after the Assyrian conquest of the Kingdom of Israel during the 8th century BC; they were subsequently relocated to the Assyrian capital. During the first century BC, the royal house of Adiabene, whose capital was Arbil (Aramaic: Arbala; Kurdish: Hewler), was converted to Judaism. King Monobazes, his queen Helena, and his son and successor Izates are recorded as the first proselytes.
According to the memoirs of Benjamin of Tudela and Pethahiah of Regensburg, there were about 100 Jewish settlements and substantial Jewish population in Kurdistan in 12th century A.D. Benjamin of Tudela also gives the account of David Alroi, the messianic leader from central Kurdistan, who rebelled against the king of Persia and had plans to lead the Jews back to Jerusalem. These travellers also report of well-established and wealthy Jewish communities in Mosul, which was the commercial and spiritual center of Kurdistan. Many Jews fearful of approaching crusaders, had fled from Syria and Palestine to Babylonia and Kurdistan. The Jews of Mosul enjoyed some degree of autonomy over managing their own community.
Tanna'it Asenath Barzani, who lived in Mosul from 1590 to 1670, was the daughter of Rabbi Samuel Barzani of Kurdistan. She later married Jacob Mizrahi Rabbi of Amadiyah (in Southern Kurdistan - "Iraq") who lectured at a yeshiva. She was famous for her knowledge of the Torah, Talmud, Kabbalah and Jewish law. After the early death of her husband, she became the head of the yeshiva at Amadiyah, and eventually was recognized as the chief instructor of Torah in Kurdistan. She was called tanna'it (female Talmudic scholar), practiced mysticism, and was reputed to have known the secret names of God Asenath is also well known for her poetry and excellent command of the Hebrew language. She wrote a long poem of lament and petition in the traditional rhymed metrical form. Her poems are among the few examples of the early modern Hebrew texts written by women
Among the most important Jewish shrines in Kurdistan are the tombs of Biblical prophets, such as that of Nahum in Alikush, Jonah in Nabi Yunis (ancient Nineveh), and Daniel in Kirkuk. There are also several caves supposedly visited by Elijah. All are venerated by Jews today.
Kurdish Jews have also been active in the Zionist movement. One of the most famous members of Lehi (Freedom Fighters of Israel) was Moshe Barazani, whose family immigrated from southern Kurdistan and settled in Jerusalem in the late 1920s. Important in the preservation of their traditions and especially their language, Aramaic, after migration was the work of Yona Sabar.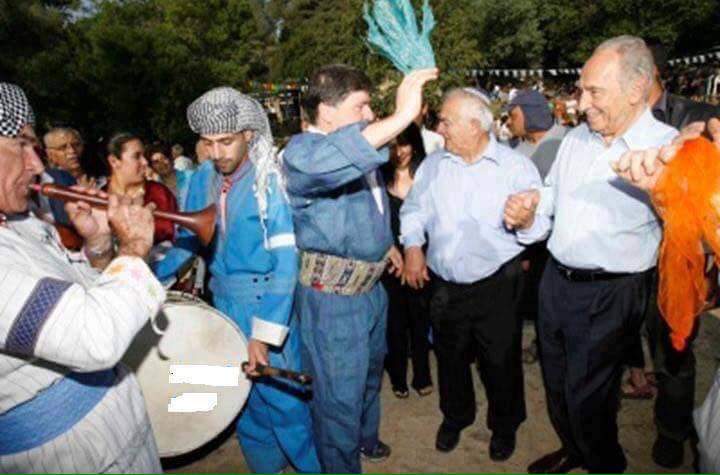 Serokkomarê Îsraîlê Shîmon Peres li govenda kurdî
Serokkomarê Îsraîlê Shîmon Peres li govenda kurdî
Orly, Yosi Zaken (İsrail Devleti'nin Dünya Kürdleri ile ilişkiler sorumlusu), Jill Rosenberg, İsrael Daniel, Tzadik Zacharia
Israel Daniel (ortada oturan, folkloorcu), Zaken (sol başta ayakta duran. Çok güzel Kürdçe biliyor).
& arkadaşlarından oluşan Kudüs Kürd Folklor Ekibi
Deholvan & zurnevan
Hemî Izhakî (deholvan)
Anadolu'daki türkler köksüz ve asılsız bir devşirmeler yığınıdır.
Yahudi türk var mıdır?
HAYIR.
Hıristiyan türk var mıdır?
HAYIR.
Türklerde asilzadelik kurumu var mıdır?
HAYIR.
KİMDİR o zaman bu ucube toplum?
Buna karşın kürdlerde hem yahudiler, hem hıristiyanlar ve hem de asilzadelik kurumu vardır.
O ahım şahım türk ulusu dedikleri şey, tarih sahnesdine ingiliz ve alman emperyalistleri tarafından
suni, çakma ve piç olarak çıkartılmış büyük bir köksüzlük hikayesidir.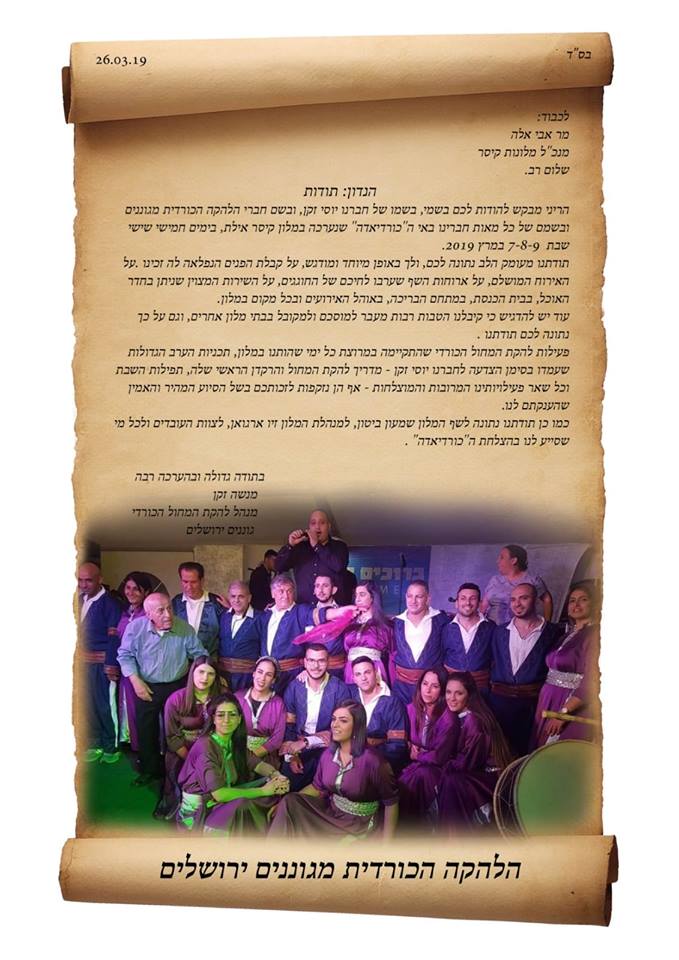 Kürd insanlığı ve medeniyeti gelenekleri, görenekleri yahudi kürdler tarafından korunmuştur - bakın kadın eli nasıl öpülüyor. Çünkü eski kürdlerin nezdinde kadın HAYATIN KAYNAĞI olduğu için kutsaldır. Kürd toplumu bunun için anaerkil (matriarkal) bir toplumdur.

Ama türk arab ve fars islamcılığı hepsini bozdu, değiştirdi, içine etti.

Kürd insanlığı ve medeniyeti gelenekleri islam yoluyla kürdlerin içinden bitip tükenerek çıkmıştır - Kadın eli öpmeyi bir kenara bırakın, kadın müslüman kürd toplumunda insandan bile SAYILMIYOR.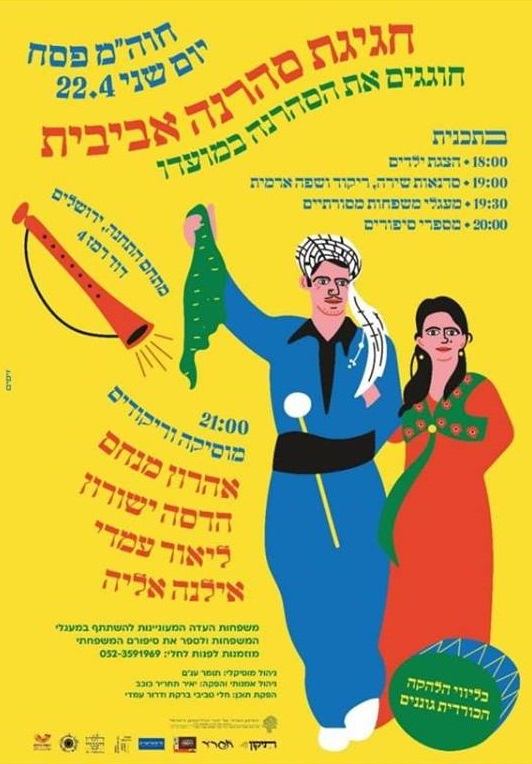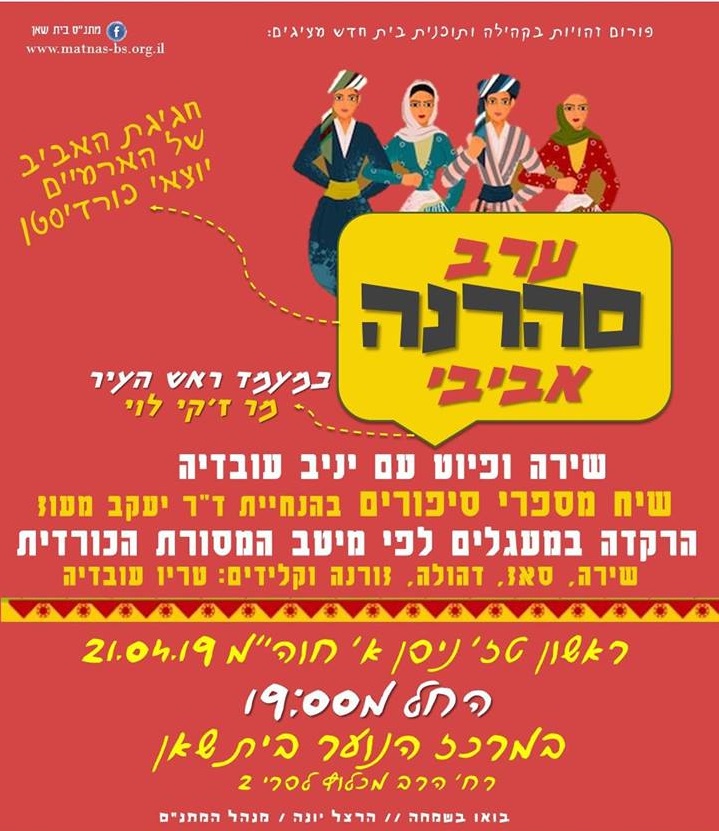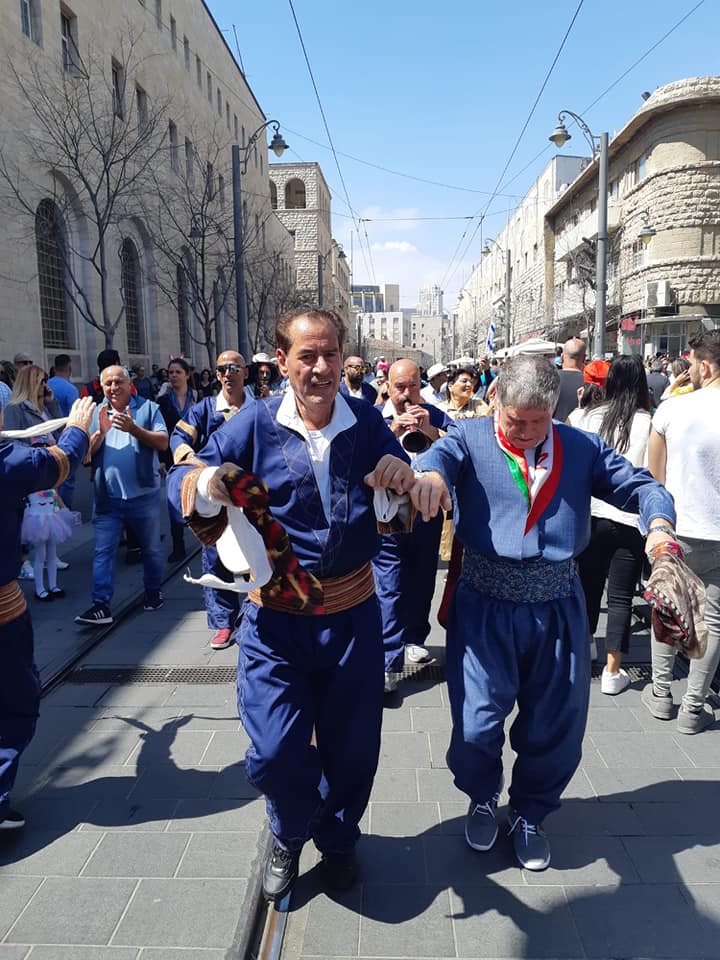 Rêzdar Kak Zaken û hevalên wî li Newroza 2019an li Ûrşelîmê (Qudsê)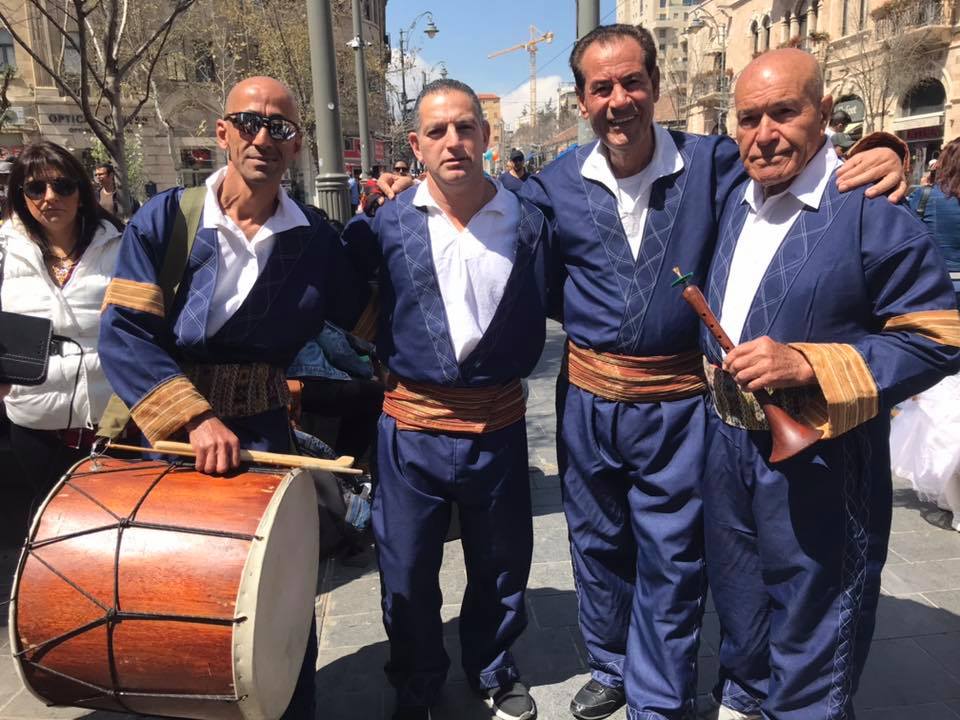 Rêzdar Kak Zaken & Zacharia & û hevalên wî li Newroza 2019an li Ûrşelîmê (Qudsê)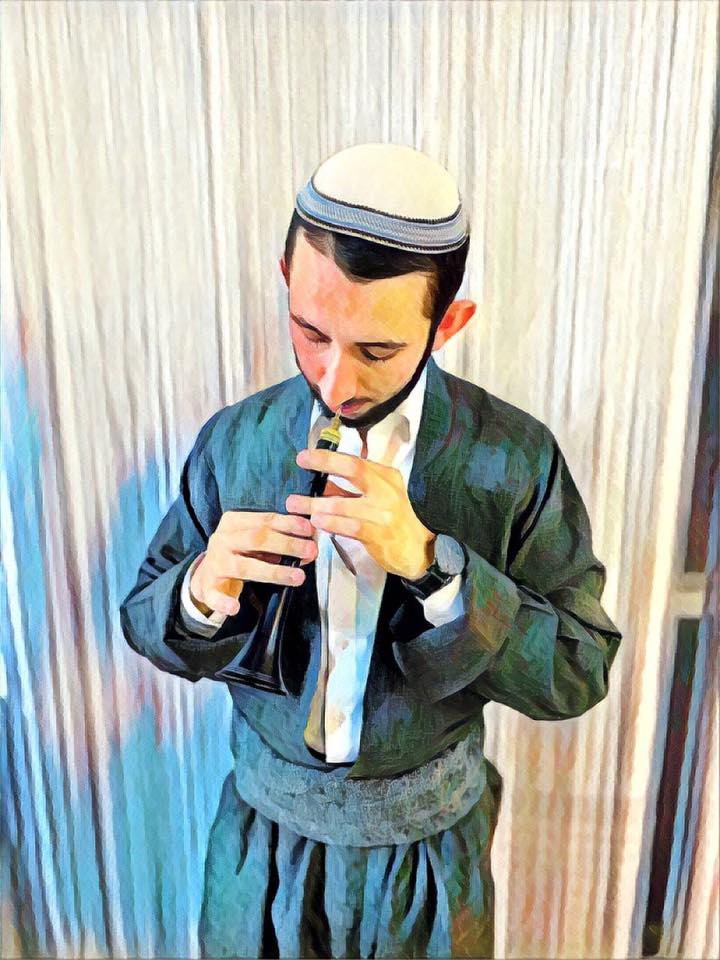 B. W.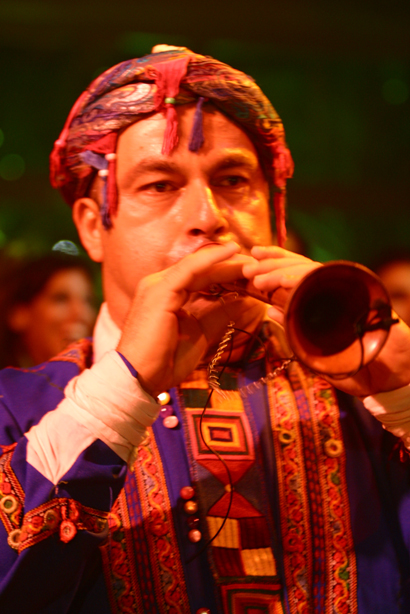 Zurrnevan Ronên Yona (kurrê Nîsan Sorchî)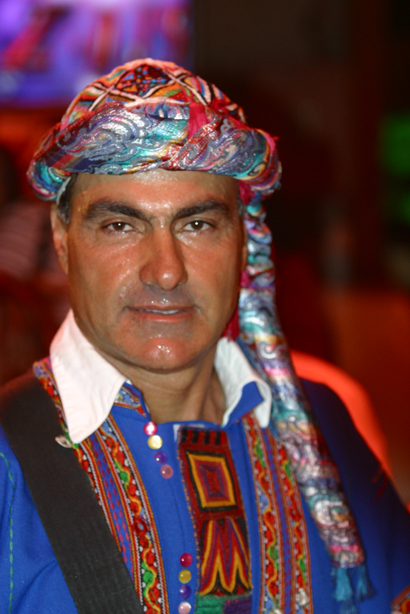 Ronên Yona bi kincên resen (orgînal)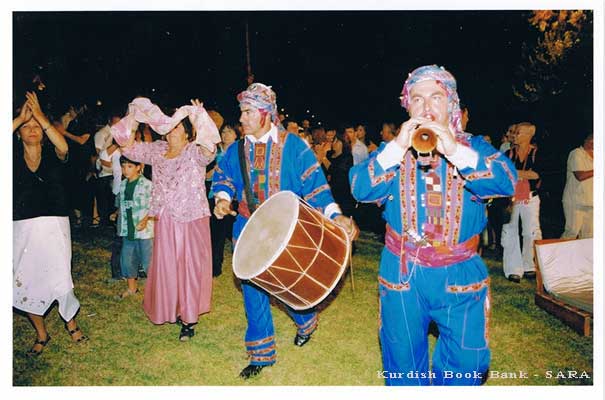 Deholvan Boez Yona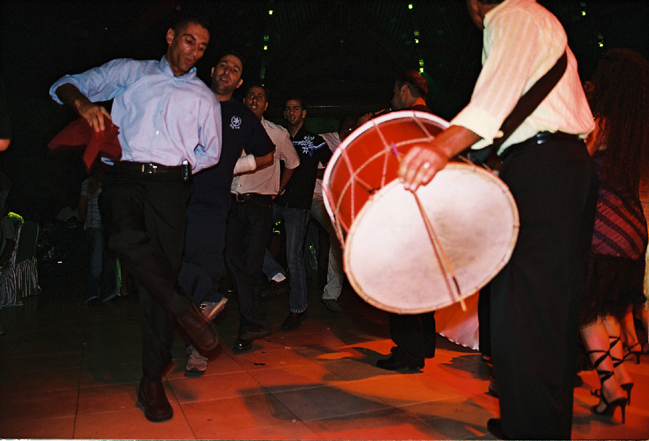 Dengê defê û govenda xortan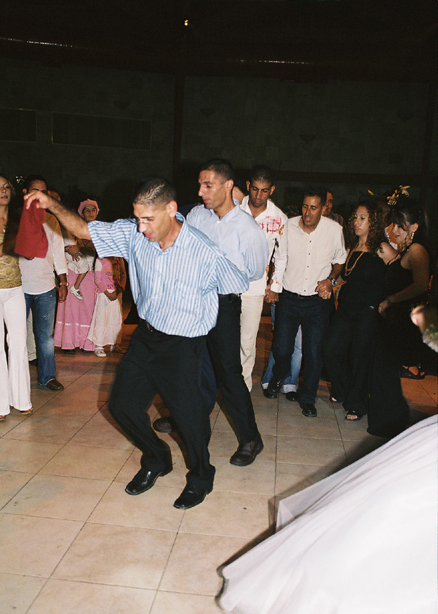 Dîmenek ji shahiya jinhanînê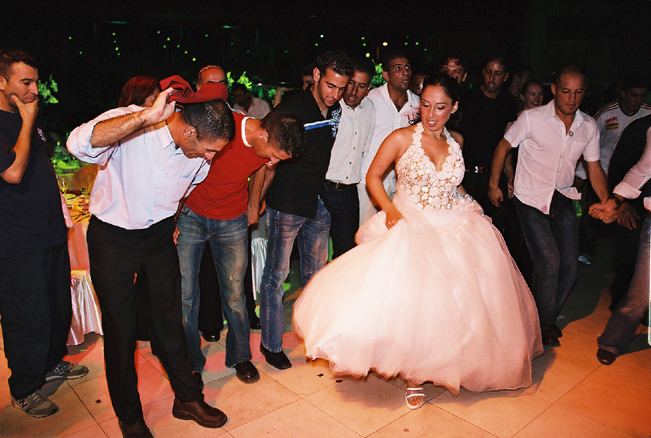 Dîmenek ji shahiya jinhanînê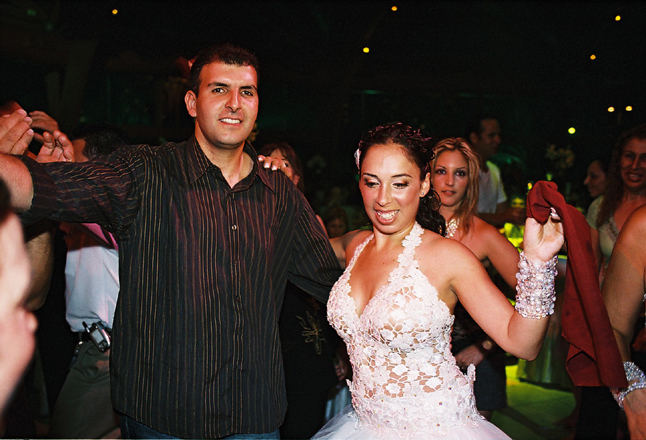 Dîmenek ji shahiya jinhanînê
Ahengên Kurdên Îsraîl'ê
Daweta zava û bûkê
Sinnet
Roja bûnê
Roja 13-salî
Konser
Mîhrîcan
Hejî gotinê ye, ku Koma Sorçiyan her dem beşdariyê dike. Ji bil vê jî, cihê şanaziyê ye, ku em bibêjin, ku kurdên îsraîlê folklora kurdî bi awayekî kurdî parastine. Ev taybetmendiya wan, dilê me xweş dike.
Fermon li vê wênê binerin: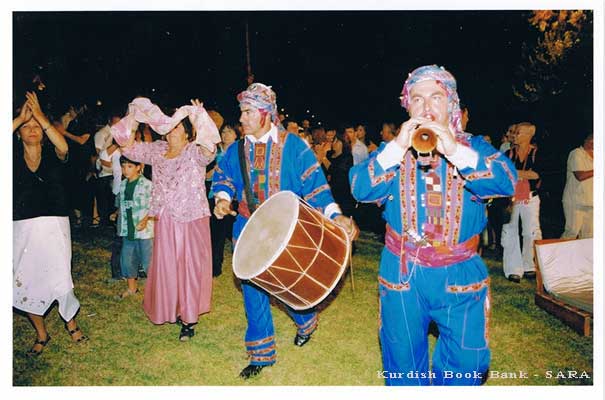 .
Zurrne: Ronên kurrê Nîsan Yona Sorçî
Dehol: Bûez kurrê Nîsan Yona Sorçî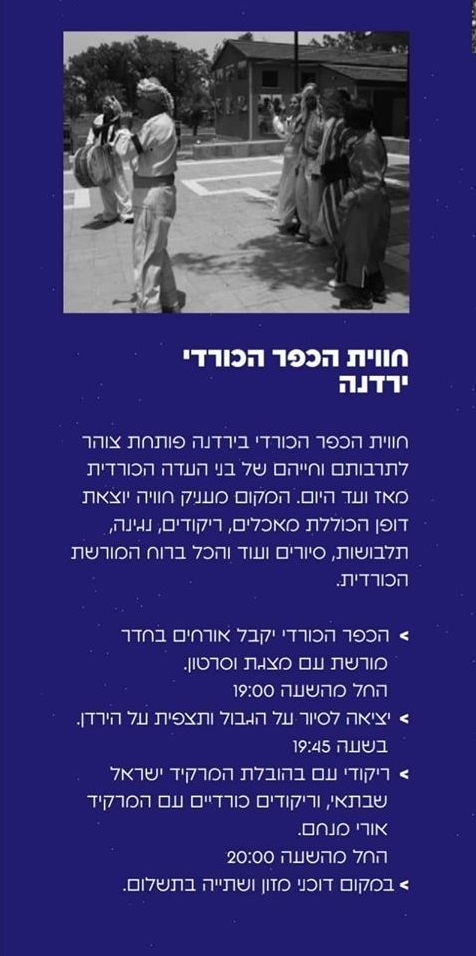 Îsrail kürdlerinin folklor geleneği eskidir
Çend dîmen ji jiyana kurdên Îsraîlê

Wêne: Diyarî ji Înat Amranî
Helwe Dîno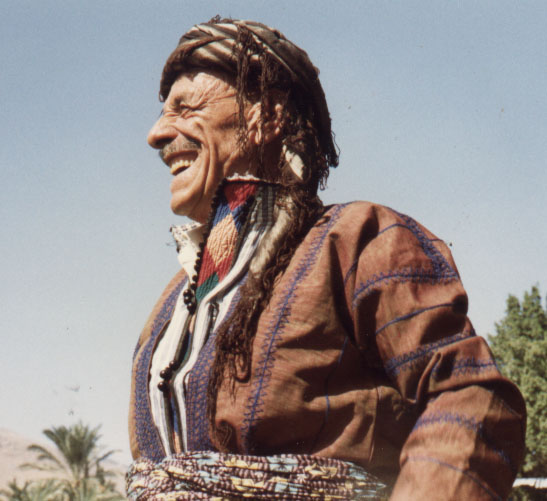 Shemûn Levî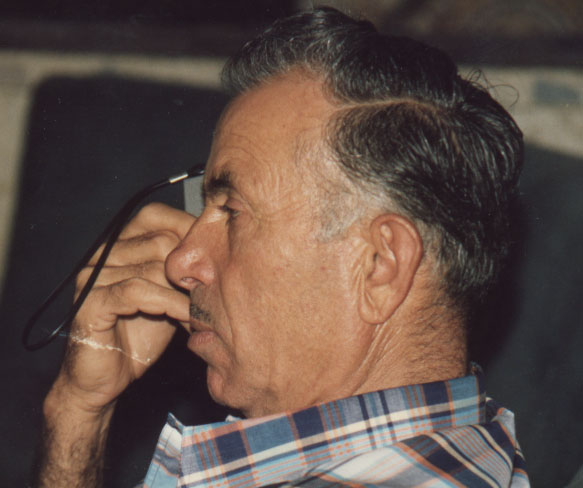 Sorchî guh didan stran, deng û bahsên welêt ji Radyoya Bexdadê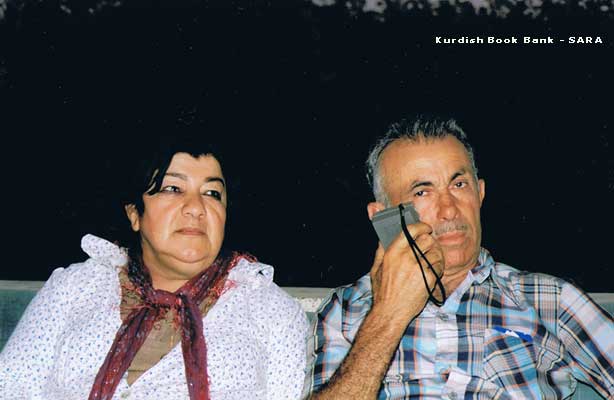 Nîsan û Regîna Sorçî

Nîsan Sorçî û Recîne Koyî her roj guhdariya Radyoya Bexdadê Besa kurdî dikin. Xwarin û vexwarinên kurdî, cil û bergên kurdî, stran û amorên (înstrument) kurdî, besek bingehîn a jiyana kurdên Îsraîl'ê ye. Mam Nîsan dibêje:
- Sebra min bê zimanê kurdî na hêt.
Recîna Koyî dibêje:
- Xwostir le ziman-î kurdî û kurdewarî bawer na kem hebê.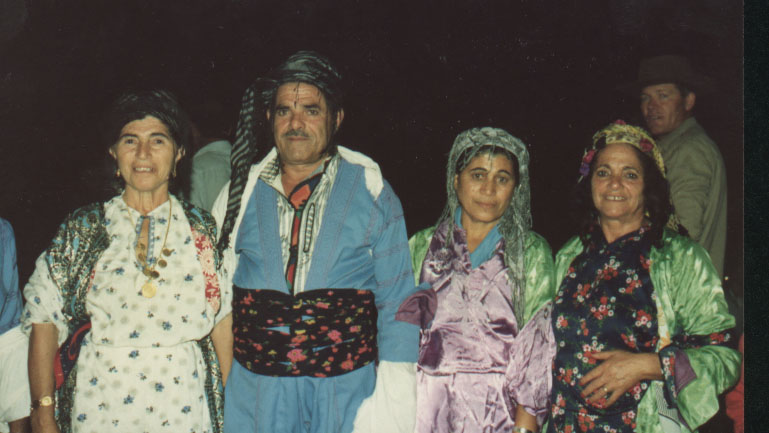 Koma Heft Xushk û Heft Bira - kinc û grêdanên wan resen in. Wêne ji Muzexaneya Ûrshelîm'ê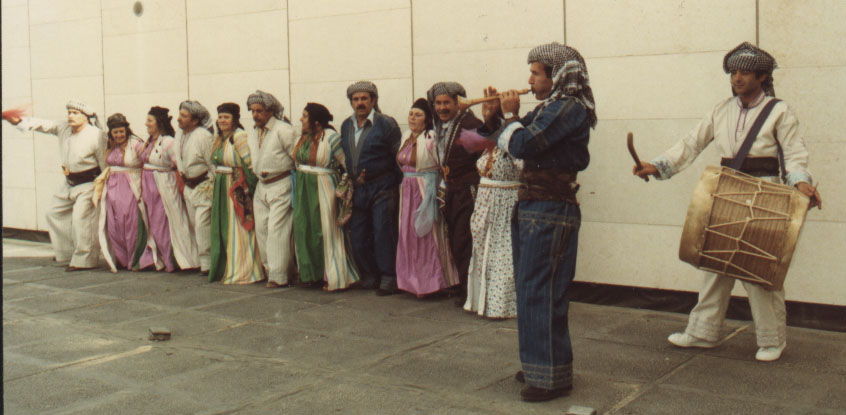 Koma Heft Xwusk û heft bira, kinc û grêdanên wan resen in, Wêne Ji Muzexaneya Ûrshelîm'ê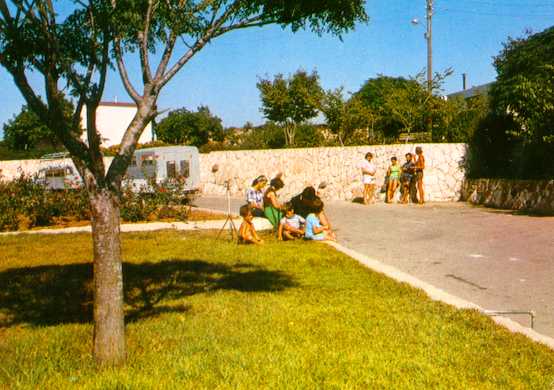 Gundê Meî Amî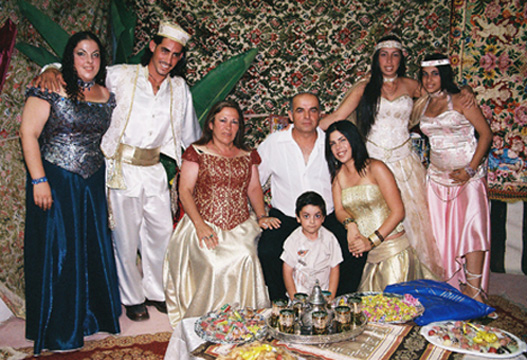 Dîmenek ji shahiya malbatê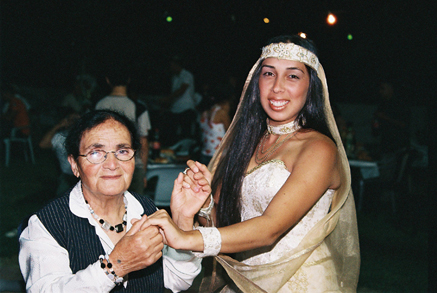 Dîmenek ji shahiyê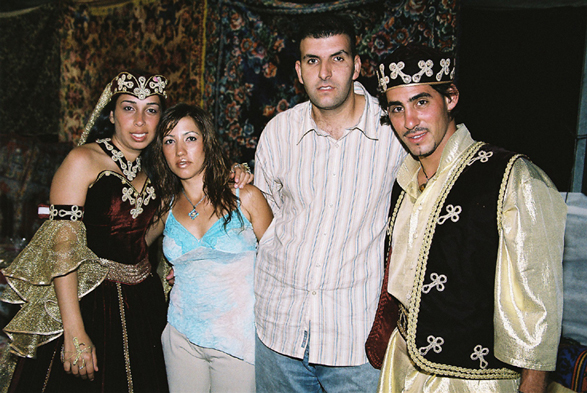 Dîmenek din ji shahiyê
Zurnevan, deholvan Ronên Yona


Kurdish folklore costume in the colors of traditional Lapland clothing.
The Lapon (Sami) and Kurdish peoples have many common sides. Indigenous peoples have many things in common in their social lives.
The Sami people supported the Kurdish freedom struggle as well. During the 1990s, the Sami associations in the Nordic countries collected $1 million USD and donated it
to a Kurdish annual aäd for war-wounded Kurds following Turkish attacks on the Kurdish villages. As is well known, at 1990ies five thousand Kurdish villages
were destroyed by the Islamist Turkish military.
.
TZADIK ZACHARIA (Sadiq Zekeriya)
Sadiq Zekeriya & Emanuella Şiyar Barzanî û du kurdên din ..
İhalci, islamo-faşist Türkiye devleti tarafından 2015-2017 yılları arasında kürdlere ve Kürdistan'a saldırtılan islamp-faşist it ordusuna karşı kürdleri yanlız bırakmadan
hem Kobanî'de ve hem de Güney Kürdistan'da kürdlerin saflarında bu islamo-faşist türk-arab ISIS itlerine karşı
s avaşarak yer alan yahudi kızı Gill Rosengren kürd yahudilerle birlikte
Xurakên kurdên cihû pir navdar in - Yahudi kürdlerin yemekleri çok meşhurdur
Mam Sadeq & Mam Yûssî û van keçkên rind û ciwan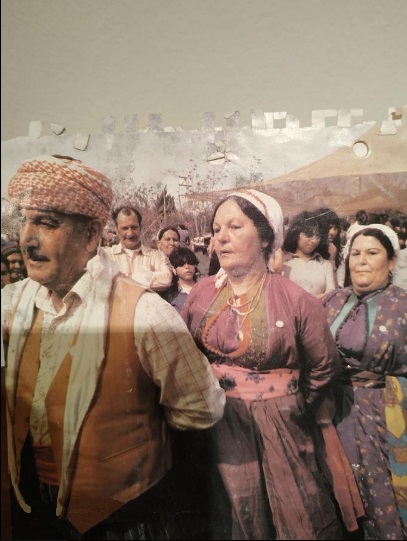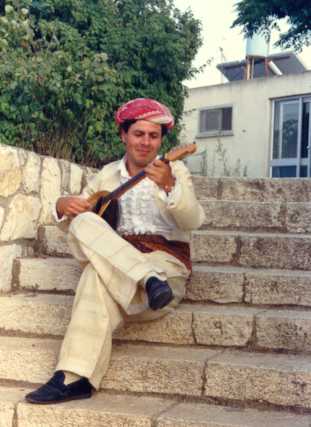 Besîr Sebrî Botanî (Siyabend), li devera El-Celîlê.

(Li navbera salên 1988-1989'ê Hunermend Besîr Botanî vê wêneyê girt)
(Li navbera salên 1988-1989'ê Hunermend Besîr Botanî vê wêneyê girt)
(Li navbera salên 1988-1989'ê Hunermend Besîr Botanî vê wêneyê girt)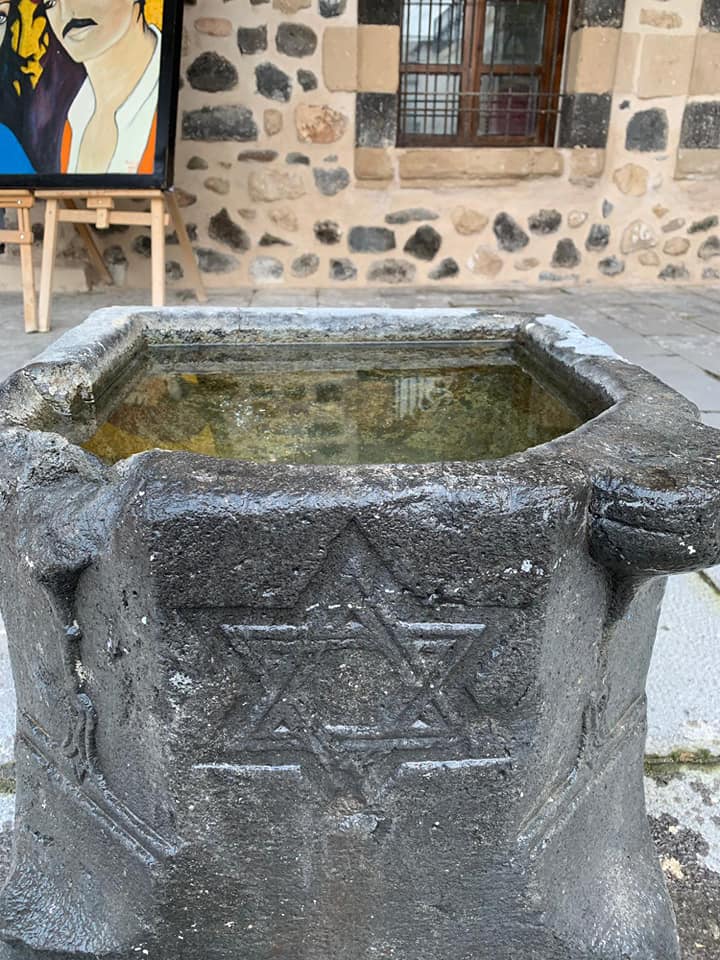 Curn li Cizîr'ê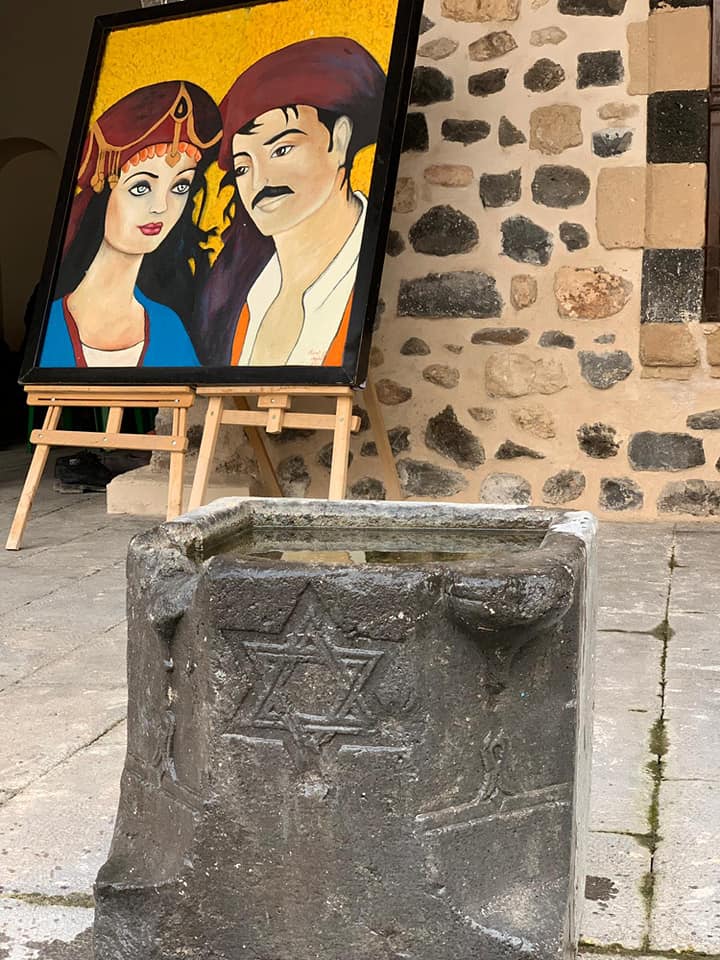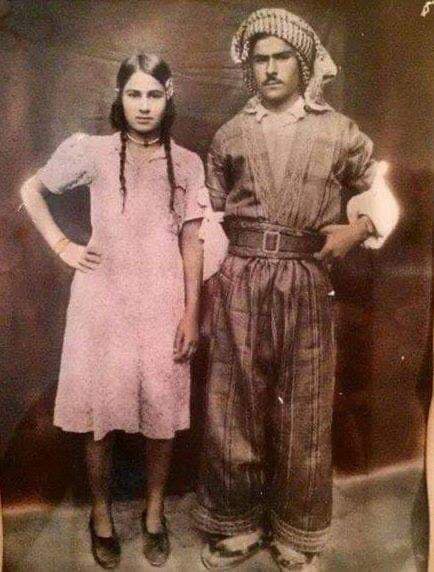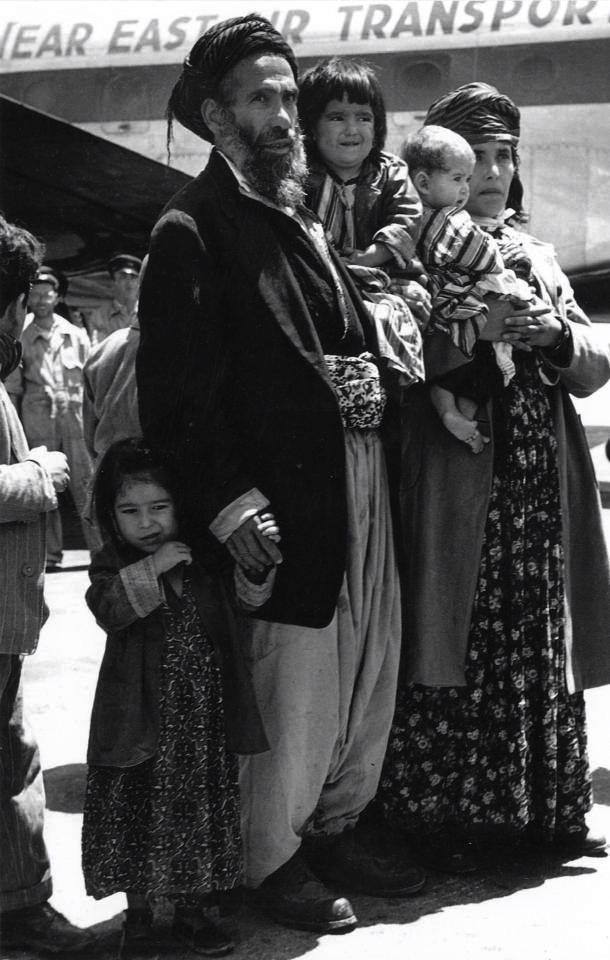 JEWS OF KURDISTAN ARRIVING TO ISRAEL 1951
Kurdên Cihû bi balafiran ji Kurdistanê koçî Îsraîl'ê dikin,1951
JEWS OF KURDISTAN ARRIVING TO ISRAEL 1951
Kurdên Cihû bi balafiran ji Kurdistanê koçî Îsraîl'ê dikin,1951
JEWS OF KURDISTAN ARRIVING TO ISRAEL 1951
Kurdên Cihû bi balafiran ji Kurdistanê koçî Îsraîl'ê dikin,1951
JEWS OF KURDISTAN ARRIVING TO ISRAEL 1951
Kurdên Cihû bi balafiran ji Kurdistanê koçî Îsraîl'ê dikin,1951
Kurdên Cihû bi balafiran ji Kurdistanê koçî Îsraîl'ê dikin,1951
JEWS OF KURDISTAN ARRIVING TO ISRAEL 1951

Kurdên Cihû bi balafiran ji Kurdistanê koçî Îsraîl'ê dikin,1951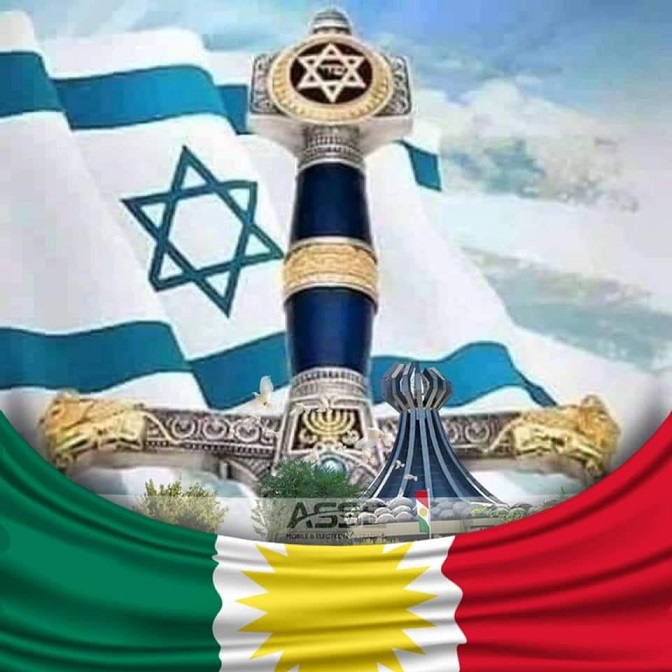 Yeni İsrail Devleti'miz KUTLU OLSUN!'
ISRAEL.KURD - Publisher Dawûd Kurdistanî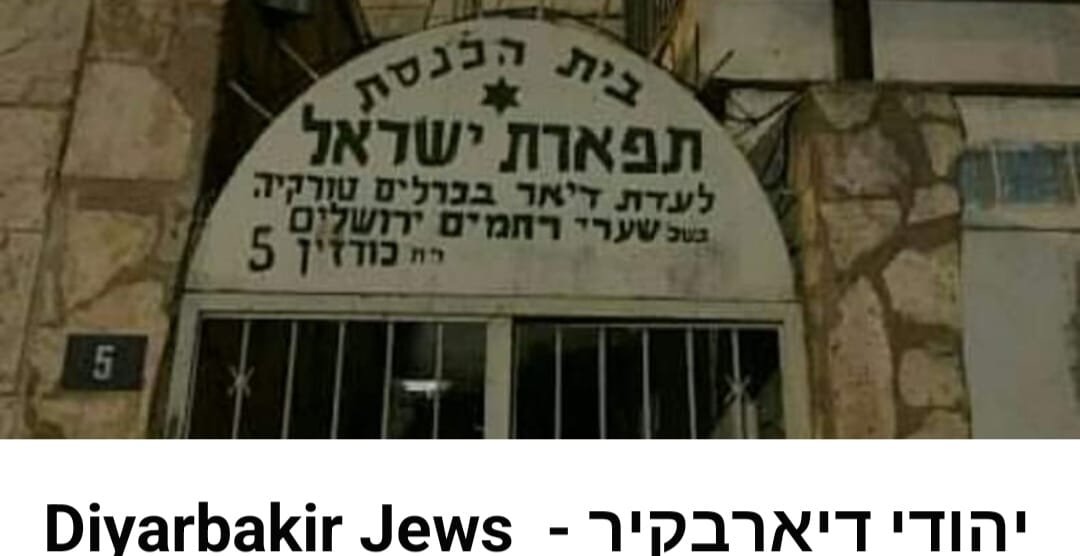 Diyarbekir Jews
Kurdên Cihû yên li Îsraîlê li xwepêşandanekê li dij rejîma Saddam Husên, 1991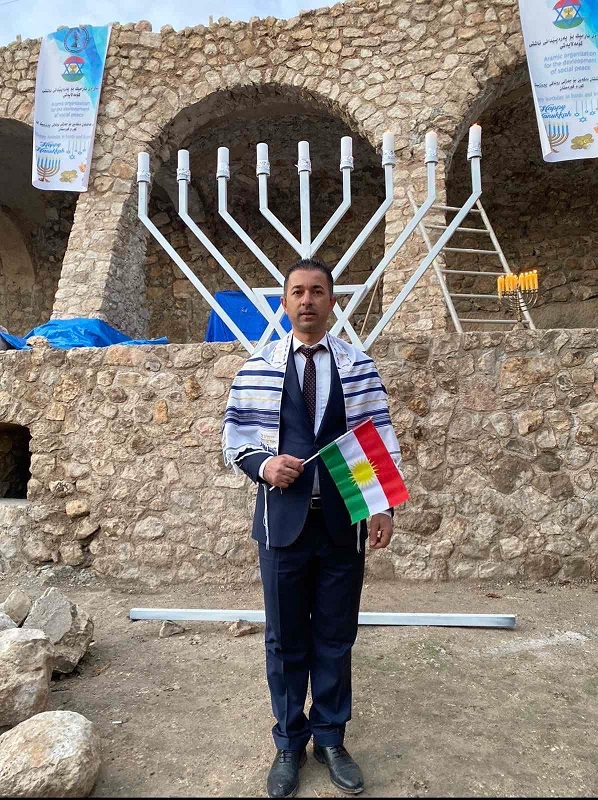 Güney Kürdistan'da yahudi peygamber Naom'un Kabri'ni ziyaret eden yahudi bir kürd
Kürdler İsrail'de Irak Devletini protesto ediyor...

Irak Devleti, 1986-1989 yılları arasında "El-Enfal Operasyonu" adı altında 300.000 Kürd katletti.

İslam ülkelerinin tamamı katliama seyirci kaldı.

(Fotoğraf İsrail Ulusal Kütüphanesi Arşivi)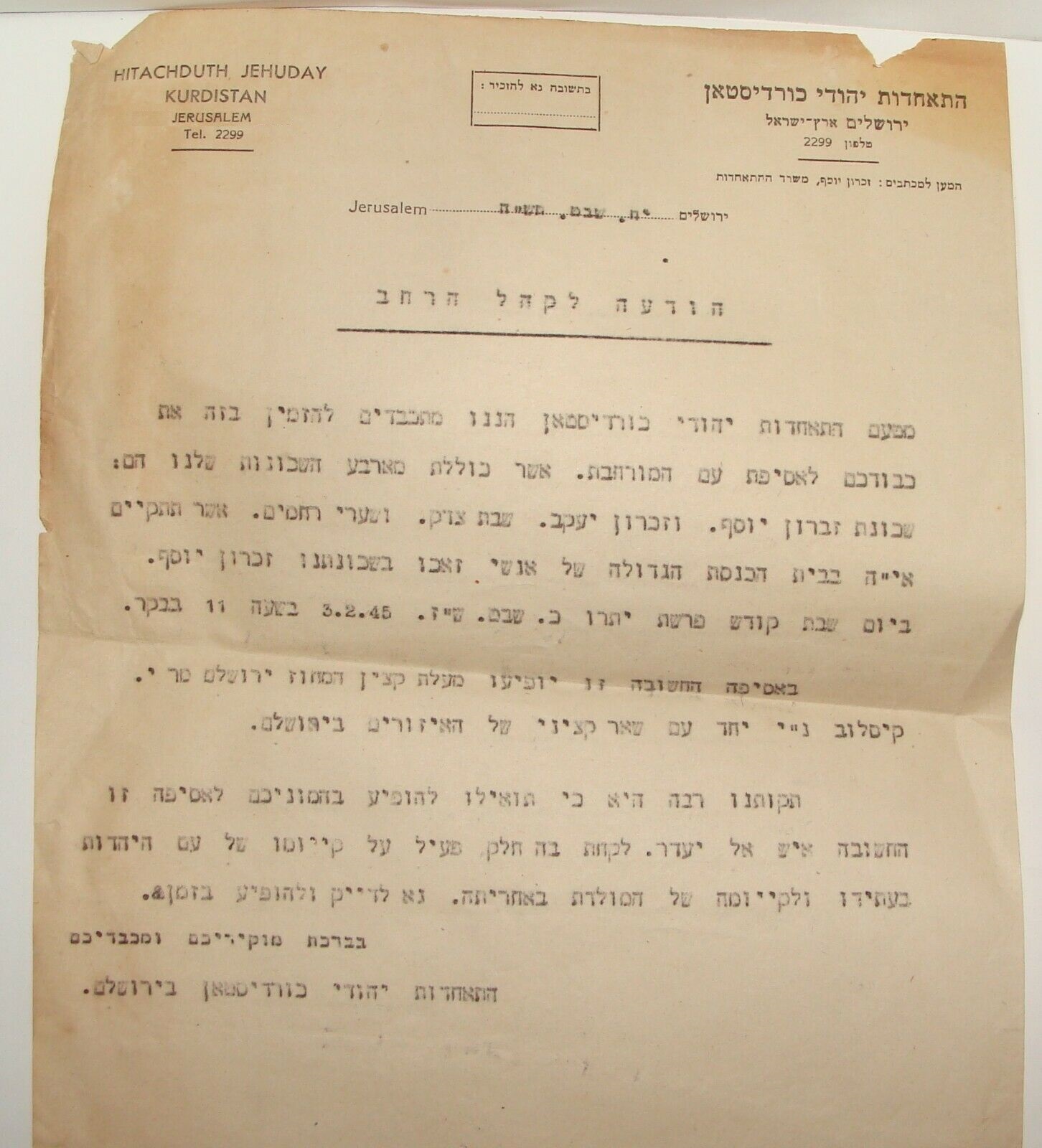 Kurdish Jews Letter1940s
Asenath Barzani was the daughter of the eminent Rabbi Shmuel B Netanel Ha-Levi of Kurdistan (born 1560– death ca 1635/1670?) and she was a renowned Kurdish Jewish woman who lived in Mosul and died in Amadiya. Her writings demonstrate her mastery of Hebrew, Torah, Talmud, Midrash, and Kabbalah.

She was considered the first female rabbi of Jewish history by some scholars; additionally, she also were the oldest recorded female Kurdish leader in history. Of other scholars, Barzani was though given the title Tanna'it, a very rare honour for a Jewish woman. The title of Tanna'it, and her role as head of a yeshiva a rabbinical school, is not equivalent to being a rabbi, and hence she is regarded as a rare example of a female Rabbinical Teacher (but not an actual rabbi which equals a judge) in pre-20th century traditional Judaism. Her father, a scholar and mystic with a large following, aimed to rectify the plight of his brethren, namely, the dearth of educated leaders. He built a yeshiva in Mosul where he hoped to train young men who would become community leaders and scholars. Since he had no sons, he trained his daughter to be a learned scholar of the highest order. In the letter she wrote:
"I never left the entrance to my house or went outside;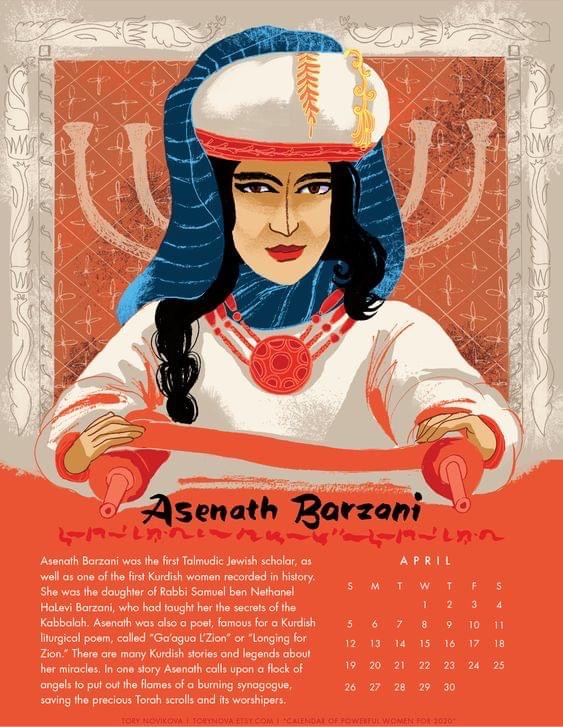 I was like a princess of Israel...

I grew up on the laps of scholars, anchored to my father of blessed memory.
I was never taught any work but sacred study, to uphold, as it is said:
"And you should recite it day and night (Joshua 1: 8)" (Mann I: 511).
Asenath was married to one of her father's finest students, Rabbi Jacob Mizrahi. She described the conditions of their marriage in the continuation of the above letter:

"And he (my father) made my partner swear never to allow me to engage in work, and thus he did as he was commanded. From the start, the Rabbi (Mizrahi) was involved in his studies and did not have time to teach the students, so I would teach them in his stead, a helpmate..." Thus Rabbi Mizrahi agreed to conditions whereby Asnat would never have to spend her time on housework, because she was a Torah scholar like himself. After her father died, her husband technically became the head of the Yeshiva, but in fact it was Asenath who taught the students who had come for rabbinic training.

When her husband passed away, the leadership of the yeshiva naturally passed to his widow, and since she already had been the students' teacher, the transition was natural and painless. Unfortunately, neither her father nor her husband had been successful fundraisers and the yeshiva was always in financial straits. Asenath wrote a number of letters requesting funds in which she described the dire situation that had befallen her and her children. Her home and belongings had been confiscated, as had their clothing and books. She was still teaching Torah, but the debts were adding up and, as a woman, she felt it was inappropriate for her to travel in search of financial support. In letters addressed to her, one can see the respect and admiration of fellow rabbis from far and near.

Few of her writings are extant, but one can perceive in them her complete mastery of Torah, Talmud, Midrash, Kabbalah and Hebrew, for her letters are lyrical as well as erudite. A recently discovered manuscript provides additional insight into her life. She successfully ran a yeshiva which continued to produce serious scholars, including her son, whom she sent to Baghdad upon request, where he continued the dynasty of rabbinic scholars.

In addition, there are numerous stories about her, most of which have been found in amulets, which allude to her supernatural powers which should though be taken in the pinch of salt.

My own words: Working about Asenath Barzani was very interesting and I gained much information I hardly even knew about the once a very strong Kurdish-Jewish community in today's Kurdistan, thanks to a long phone conversation I had with Rabbi Isak and everybody in the Swedish group "Rörelse mot antisemitism" who helped me with any information, they could get. Also there were hardly any referense of how she looked like, so I kind of took a liberation giving her the most modest outfit I could, though Kurdish women historically and culturally never hidden their faces regardsless of religions. But if I one day find any trace of referense, I will definitely re-draw it again, if I had to!

Sadly though the yevisha/synagouge no longer exist neither in Mosul nor in Amadiya, not even the trace of ruins, so in the picture, I used reference from the once giant powerful fortress in Amadiya, where Asenath died in arround 1635 or 1670, exact what date she died remains a mystery.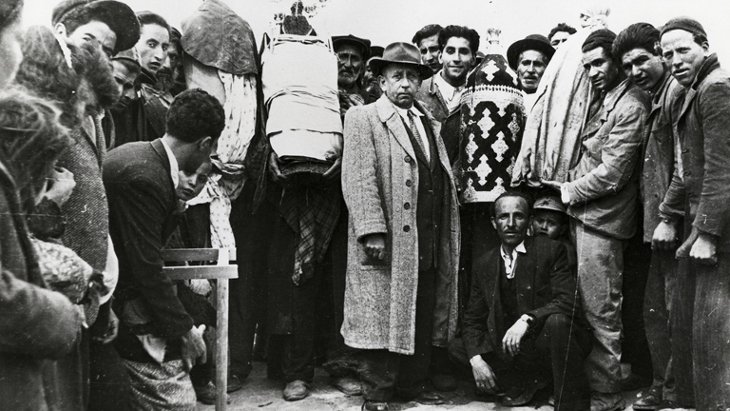 Jews lived in thriving Kurdish communities for thousands of years.
The Jews of Kurdistan A Hundred Years Ago
By Walter J. Fischel 1944
Azerbaycan'ın yerleşik halklarından biri Yahudi Kürd"lerdir.
İsrail Ulusal Arşivlerinde bunlar "Kürd Yahudileri" diye geçerler.
Bakü'de 1940'lara kadar kendi isimlerini taşıyan bir sinagogları bulunuyordu.
Sovyetler, Yahudileri 1951 yılında Bakü'den sürdü.
The Southern Jewish Weekly 1956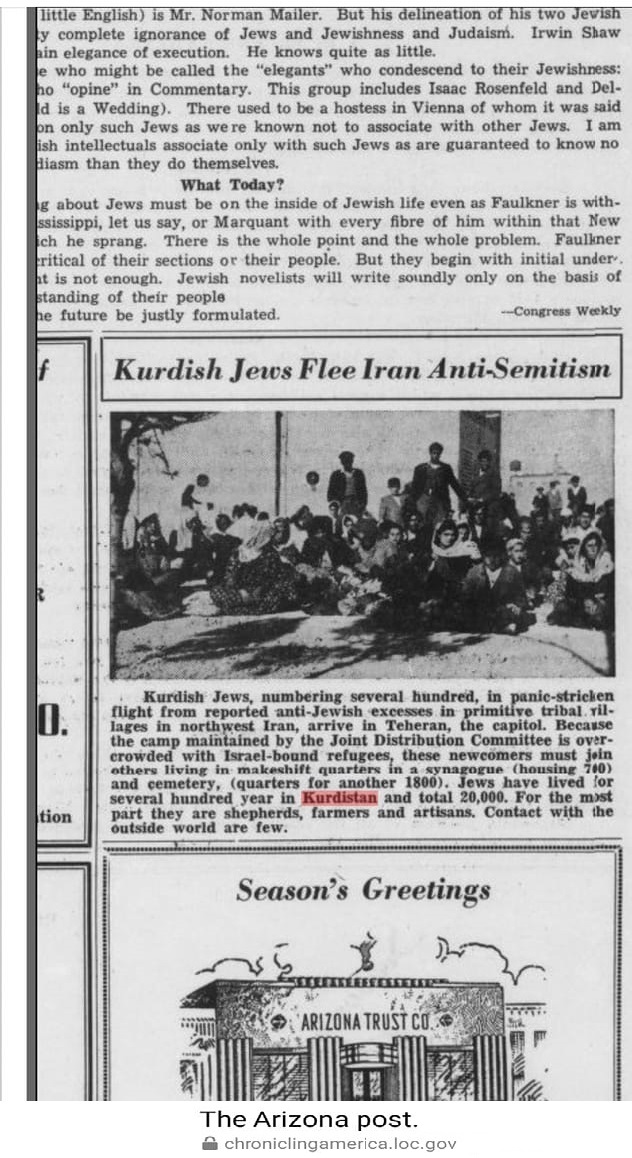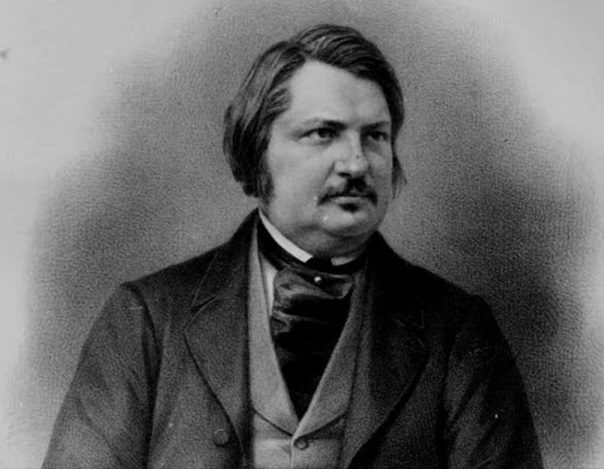 Jewish Kurds in the letters of French writer Balzac (1799-1850):
In a letter that the French writer Balzac sent to his friend Lauren Jean, he writes as follows about Kurdish Jews:
"There is a scholar who came back from Armenia and told us that there are real Jews of Moses in the land of the Kurds".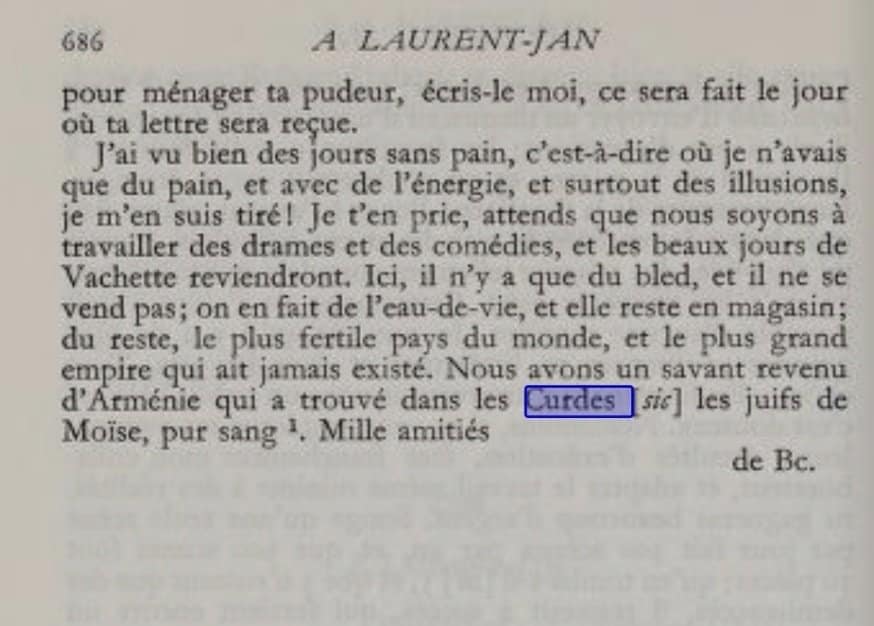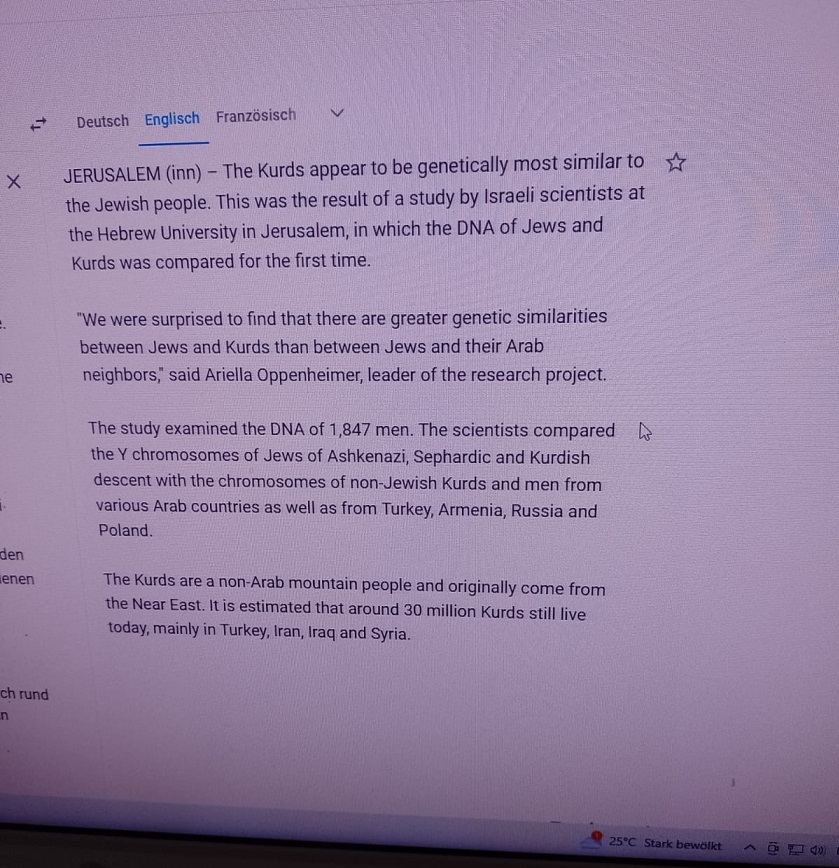 Kurds & Jews = True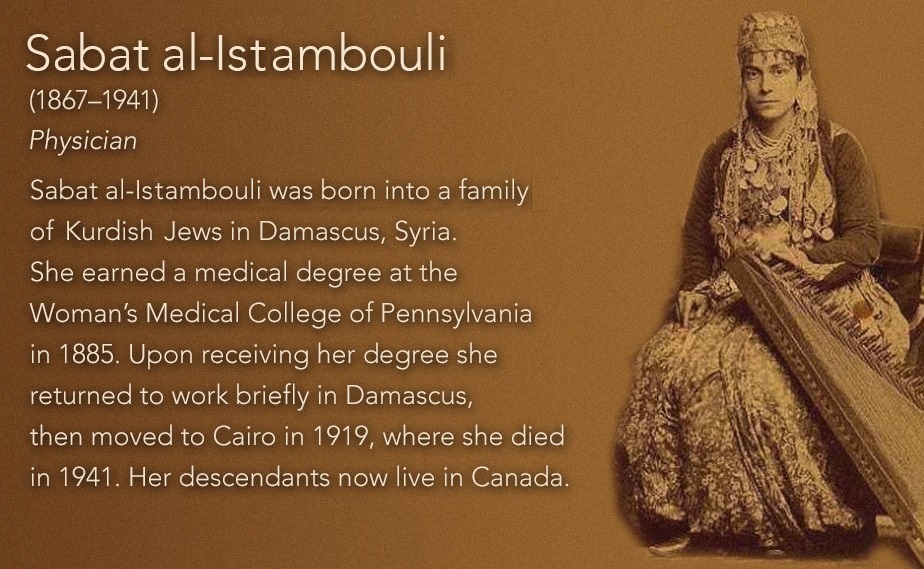 SABAT AL ISTAMBOLI 1867-1941
World's First 3 Female Doctors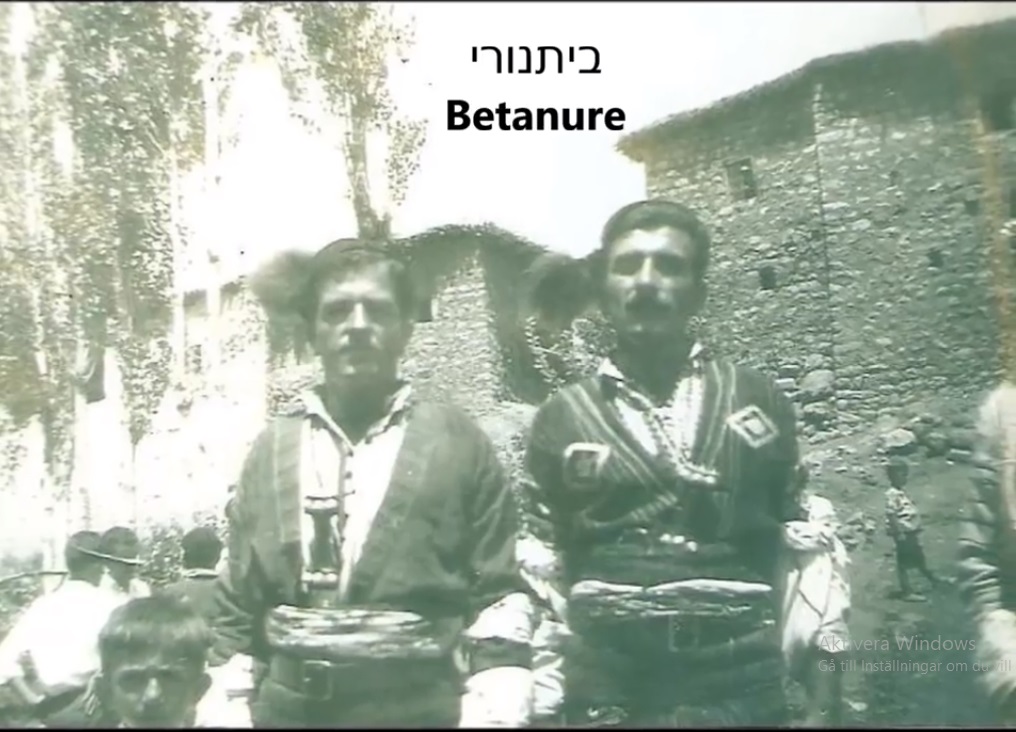 The Kurdish-Jewish community's drawing of the traditional way of their life in Kurdistan on the walls of Jerusalem!
They lived in Kurdistan until Israel was founded. They want to belong to Kurdistan after they immigrated to Israel! This raises the question of whether they are diasporic or not!
Kürd-Yahudi toplumu Kürdistan'daki geleneksel yaşam biçimininin Kudüs surlarındaki çizimi!
İsrail kurulana kadar Kürdistan'da yaşıyorlardı. İsrail'e göç ettikten sonra da Kürdistan'a ait olmak istiyorlar! Bu, onların diasporik olup olmadığı sorusunu gündeme getiriyor!
JEWS OF KURDISTAN - II

PRESENTATION OF KURDISH JUDAICA
AT THE JEWISH MUSEUM IN STOCKHOLM
KURDÊN XIRISTIYAN

KURDÊN ZERDEŞTÎ

KURDÊN ÊZDÎ

KURDÊN MUSULMAN

İLK İSRAİL SEFERİM - Goran Candan
THE OLDEST TEMPLE IN THE WORLD IN KURDISTAN: KHIRABRESHK (Göbekli Tepe)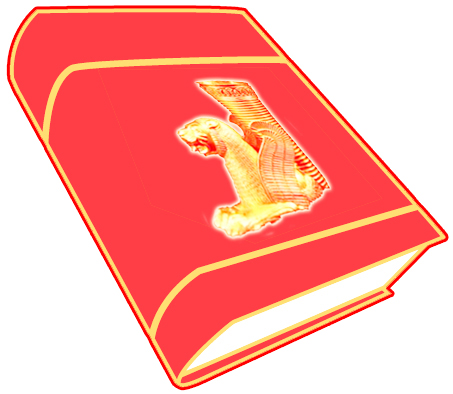 Foundation For Kurdish Library & Museum