PRINCE
MÎR CELADET ALI BEDIR KHAN

26 April 1893  |  15 July 1951
The Kurdish noble class consisted of educated, scholarly people, in contrast to the Turks.
The Islamo-Kemalist fascist Turks have crushed the heads of the Kurds by destroying ALL these Kurdish noble classes individuals, one by one.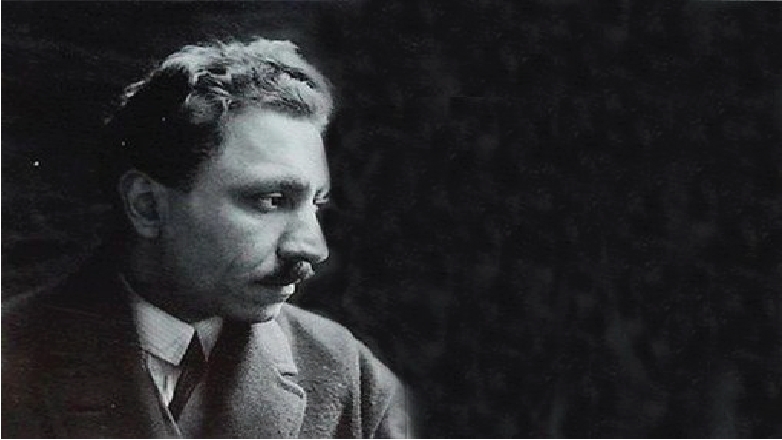 De kurdiska intellektuella och lingvisterna, bröderna Jaladat och Kamuran Bedir Khans avantgardistiska arbeten från 1930-talet är en orubblig grund för kurdiskans bevarande och utveckling. Majoriteten av kurdiska författare, intellektuella, journalister, skribenter och de framstående kurdiska kulturella exilorganisationer följer noggrant de regler och principer som dessa avantgardister har skapat i sina skrivna verk som grammatikor, lexikon, tidskrifter och tidningar från 1930-talet. En del av dem heter, Hawar, Ronahî, Stêr, Roja nu.
Med en stor förhoppning om att Den svenska vetenskapsakademiens Nobelkommitté tilldelar i en snar framtid Nobels litteratur- och fredspris till följande kämpar för kurdisk litteratur och kultur:

1- Mîr Celadet Alî Bedirxan (litteratur)
2- Firat Cewerî (litteratur)
3- Fawaz Hussain (litteratur)
4- Cegerxwîn (litteratur)
5- Dr İsmail Beşikçi (historia)
6- Şıvan Perwer (musik)
7- Mihemed Uzun (litteratur)

12.12.2016
Stiftelsen för kurdiskt bibliotek och museum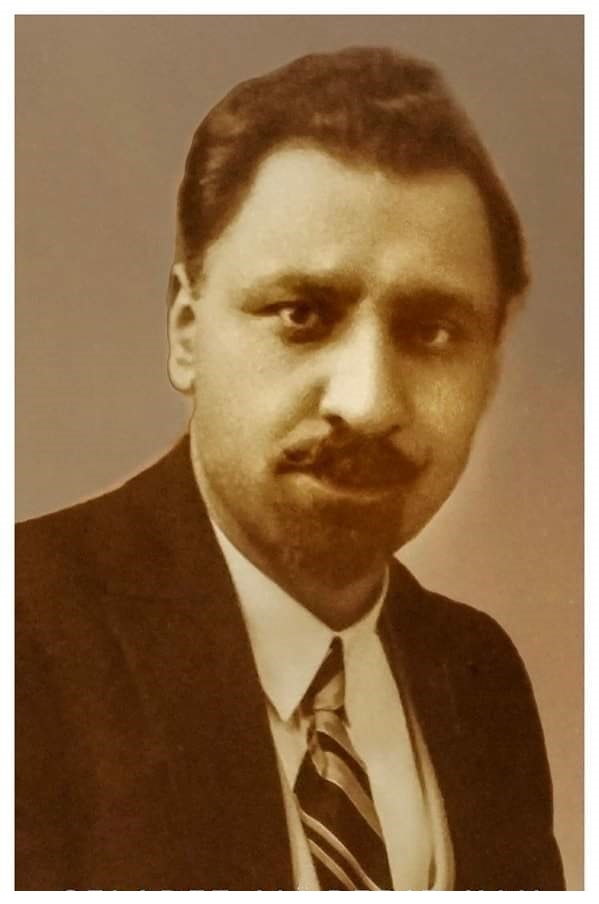 1930's
Du bra: Mîr Celadet Alî & Mîr Sureya Bedirxan
1920'li yýllarda entellektüel kürd asilzade aileleri kürdler için çok þey yaptý ama bir türlü kürdleri islamo-faþist iþgalden kurtarabilecek hiçbir þeyi baþaramadýlar?
--- NEDEN?
Cevap: Ýslamcýlýk'tan dolayý. Çünkü islam(cýlýk) araplarý, türkleri ve farslarý ULUSAL AÇIDAN HAKÝM KILIP GÜÇLENDÝRÝRKEN KÜRDLERÝ ÝSE ULUSAL OLARAK ZAYIFLATTI ve hatta kürdleri halk olarak BU GÜN BÝLE ORTADAN TAM KALDIRMAK ÝSTÝYOR .

Arap, türk ve fars islamcýlýðý kürdleri tamamen köleleþtirip yok etmeye çalýþtýðý gibi, kürdlerdeki islamcýlýkta KÜRDLERÝN ULUSAL BÝRLÝÐÝNÝN DÝBÝNE DÝNAMÝT YERLEÞTÝRÝYOR. Arap, türk ve fars islamcýlýðý kürdlerden baþka milletlere de zarar verirken, kürd islamcýlýðý ise SADECE VE SADECE ÝSLAMDAN BAÞKA DEÐÝÞÝK DÝNLERE MENSUÝP OLAN KÜRDLERE KARÞI ÝMHACIDIR. Örneðin kürd islamcýlðý ezidileri kürdçe 'biz kürd deðiliz' deme derecesine getirecek kadar kürd birliði düþmanlýðý yaptý. Yahudi ve hýristiyan kürdleri tamamen dýþtaladý. Ýslamdan baþka deðiþik dinlere mensup olan kürdler müslüman kürdleri kabul ederken, kürd islamcýlýðý ise islamdan baþka deðiþik dinlere mensup olan kürdleri ASLA KABUL ETMEDÝ. Bu yüzdendir kibir kürd ulusal birliði oluþamadý. Kürd islamcýlýðý kendi küpünü parçalayan son derece ekþi ve pis kokulu bir sirkedir.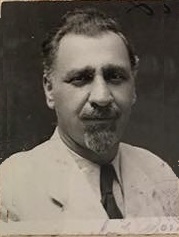 Sala 1893 li Stanbolê hatiye dunyayê. Kurê Mîr Emîr Elî Bedirxan e. Xwendina xwe ya destpêkî li Stanbolê kir. di þerê yekemîn a cîhanê de li nav artêþa osmanî bû. Li nav kurdan bo yekîtiya kurdan pir hewlan da xwe. Sala 1922 bi birayê xwe Kamûran Alî Beirxan re bo xwendinê çû Almanyayê. Sala 1925 hat Qahîrê. Paþê çû Sûrî û li wir bi cih bû. Di gel kurdên Rojava'yê Rêxistina Xoybûnê (serxwebûn) ava kir. Li nav salên 1930'yî dest bi xebatên kulturî kir. Alfabeya kurdî ya latînî amade kir. Kovarên bi navê Hawar û Ronahî'yê derxist. Li ser rêzmana kurdî xebitî. Sala 1951ê li Þamê ji dunyayê bar kir.

Berhemên wî yên naskirî:

De La Question Kurde / Kürd Sorunu Üzerine (bi frensî û tirkî)
Were Dotmam (Helbestên Hawarê)
Grammaýre Kurde (Kürdçe Gramer) tevî Roger Lescot
Edirne Sükutunun Ýçyüzü (tevî Kamûran Bedirxan)
Kurd û Welatê Wan Kurdistan (Lêkolîn 2009)
Hevind (Þano, 2009)
Bingehên Gramêra Kurmancî (gramer 1995)
Kovarên Hawar, Ronahî & Roja Nû .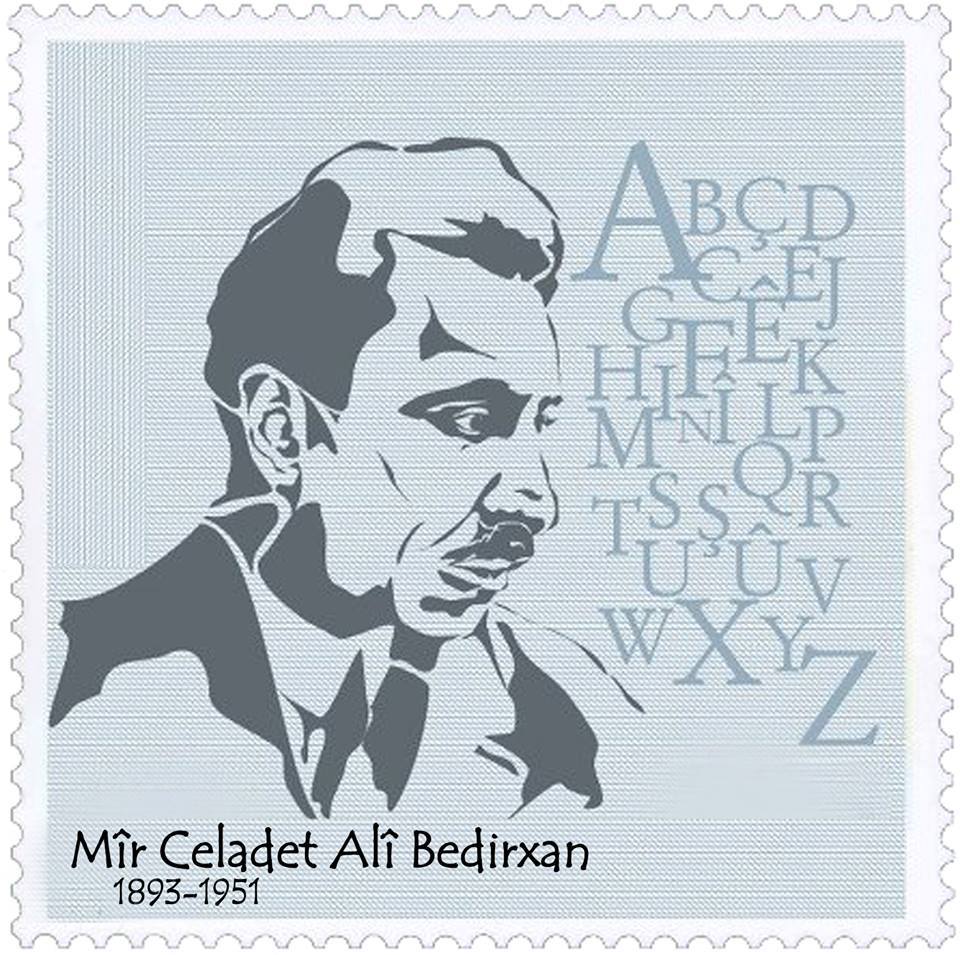 Ne tîr û ne xencer bû,
ne mar û ne ejder,
Ne þûr û ne þeþder(b) bû,
Bêhna gulê ez kuþtim

(ji helbesta Gulê ya Mîr Celadet Bedirxanî)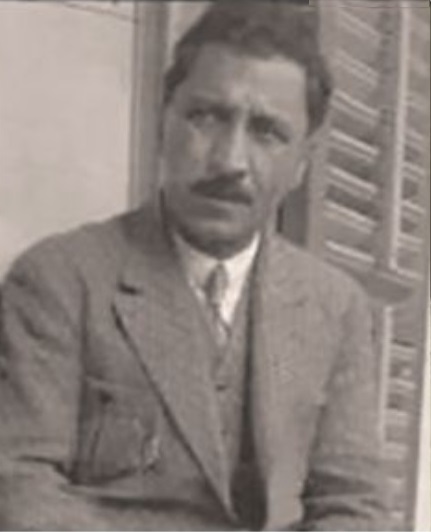 Mîr Celadet Bedirxan'in 1933 yilinda Atatürk'e yazmis oldugu mektubun bir kýsmý:
"Resmi bir duyuru ile Kürdistan'ýn varlýðýný, Kürtlerin tarihsel, ulusal, kültürel haklarýný tanýr ve açýklarsanýz, iþte o zamandýr ki sorunun çözümüne doðru büyük ve önemli adým atýlmþs olur.
Paþa hazretleri, yönetiminiz döneminde Kürdistan sorununu çözmek istiyorsanýz, eþyanýn tabiatýna uygun tek yol budur, baþkasý deðildir ve yoktur. Diðer herhangi bir yol izlendiði takdirde elde edilecek baþarýnýn, gölde denizler boðan kahramanýn zaferinden yüksek bir sonuç vermeyeceðini kabul ediniz.
Buna raðmen bunca deneyim ve baþarýsýzlýklar gözönünde dururken göstermiþ olduðum yol izlenmezse, baþkanlýk amacýnýzýn Kürdistan sorununu çözmek deðil, tersine Kürdistan yangýnýný büyütmek olduðu ortaya çýkar.
Paþa hazretleri, Kürtleri eritmek veya esir etmek emin olunuz ki onlarý öldürmekten daha zordur. Kürtlerin hürriyeti, tabiattan doðan bir çeliktir. Sadi-i Þirazi'nin dediði gibi çelikle pençelesenin sonu elini kolunu yaralamaktýr.
Her þeye ragmen müslüman kani dökerek müslüman kurþunu ile ölen Anadolu yavrularýna acýmýyorsanýz, biliniz ki Kürd'ün de damarlarýnda ölerek, öldürerek dökecegi kan her zaman için mevcuttur."
Mîr Celadet Alî Bedir Xan, Seydayê Cegerxwîn, Mîr Kamûran Alî Bedirxan, & Memduh Selîm Beg
Celadet-Ali-Bedirxan, Osman-Alusî û kurdekî rewandûzî.. Þam, 1929.
The young Jaladat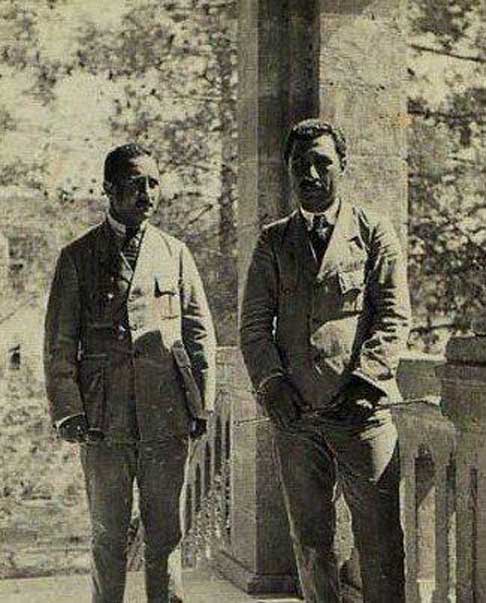 Brothers Jaladat & Kamuran at Versailles
(Çavkaniyeke din: Li Hotêla Baron li Helebê 1928)
MÎR CELADET ELÎ BEDIRXAN

Mîr Celadet kurê Mîr Emîn Alî Bedirxan e û neviyê mîrê paþî yê Botan, Mîr Bedirxan e.

Herdu jinên bavê wî, ya pêþî û ya paþî çerkez bûn. Celadet kurê jina diduya ye. Navê diya wî, "Senîhe" ye. Piþtî birayê xwe yî mezin Hikmet Celadet li Stembolê li roja 26.04.1894an hat dunyayê.

Wî salên xwe yên pêþî li Stanbolê derbas kirin. Ew li maleke dewlemend û xwedînav mezin bû. Bavê wî: Mîr Emîn Alî Bedirxan kurê Mîrê Bota bû. Ji ber dewleta osmaniyan dest danî ser malbata wan, nikarî bû vegee Kurdistanê. Bavê wî deriyên xwe ji dengbêj, çîrokbêj û helbestvanên kurd re vekiribû û ew ji Kurdistanê bi mêvanêý dihanî bal xwe, da zaroyên wî hînî ziman û toreya kurdî bibin. Ji derveyî wan wî mamosteyên zimanên din jî ji zarokên xwe re digirtin, bo nimûne zimanê yûnanî, frensî, inglîzî û rûsî, da ku zaroyên wî van zimanên din jî bizanin.

Dewleta osmaniyan Mîr Em3ýn Elî Bedirxan ji Kurdistanê d
þand dûriyê nefî dikir. Mîr Celadet jî bi bavê xwe re geh li Stanbolê, geh li Edirna, geh li Konya, geh li Anqera, geh li Filistînê li Ek-ka û Nablus'ê û geh li Salonîkî li Yûnanistanê dima. Wî di xwendegehên van bajaran de xwendina xwe ye destpêkî û ya amadeyî, ango lîsa bire serî. Belê ew li dûriyê li ku derê ba, dilê wî bi welatê wî ve girêdayî bû. Ev rih û dilevîniya welêt malbata wî hê ji zarokiya wî ve di dilê wî de çandi bû. Rast e, ku ew li dûriyê dijiyan, lê dildariya welêt kêlikek jî ji hiþê xwe ne diberdan.

Gava Mîr bû 18 salî, çû fakulteya cengê û weke efser ji wir derket Piþt re beþdarî cenga cihanî ya 1ê bû. Wî di rojnameya xwe "Ronahî" de, hijmar 25, sala 1944, nivîsiye, ku di sala 1917an de di yekîneyeke leþkerên osmaniyan de nêzîkî gola Urmiyê zabit bû.

Piþtî ku kemalistan di sala 1922an de Stanbol xiste destê xwe, fermana kuþtina welatperwerên kurdan û di nav wan de jî a Mîr Celadet Bedirxan derxist.

Wê demê Celadet û birayên xwe revîn û çûn Almanya'yê. Li Almanya'yê dilê wî ji tiþtekî tenê re lêdixist: rizgarkirina Kurdistanê.

Gava serhildana Þêx Seîdê Pîran di sala 1925an de dest pêkir, wî yekser dev ji hertiþtî berda ku biçe xwe tevî serhildanê bike. Piþtî þikestina serhildana Þêx Seîd ew careke dî vegeriya Almanya'yê û xwendina xwe di beþê dadimendiyê (hiqûq) de bire serî. Wî xwest hê li Almanya'yê bû doktora xwe binivîse, belê b

Bavê wî Mîr Emîn Alî Bedirxan li Misrê nexweþ ketibû. Piþtî ku bavê wî Mîr Emîn Alî Bedirxan li Misrê sala 1926an çû ber dilovaniya Xwedê, ew li Misrê nema û berê xwe da Bêrûd'ê, mala mamê xwe Xelîl Ramî Bedirxan. Li wir jî hedan pê ne diket. Ji ber vê yekê ew hat û xwe gihande welêt û têkilî bi serok û girgirên kurdan re kir. Mîr xwest careke din hemî kurdan li hev bicivîne û rêxistineke nû ava bike, ya ku kurd hemî xwe têde bibînin û bi hev re bi þoreþeke mezin ji bo rizgarkirina Kurdistanê rabin. Piþtî xebateke bê westan wî karibû di roja 05.02.1927-an de li bajarê Bihemdûn, li Libnanê civînekê ji serek û girgirên kurd ên welatperwer re li dar bixe. Di wê civînê de dev ji hemû komelên berê berdan û komeleyeke nû bi navê Xoybûn ava kirin. Di wê demê de dilvîn hebû li Çiyayê Agrî dest bi serhildanê were kirin. Ji ber vê yekê wan Geineral Îhsan Nûrî Paþa rêberê giþtî yê vê serhildanê danî.

Konê Reþ, birêz Selman Osman, yê ku min piraniya agadariyên vê mijarê ji wî girtine, di pirtûka (1) xwe de dibêje: "Ka em navê hinekan ji wan ên ku komela Xoybûn ava kirine bi nav bikin, bê çawa rehmetiyê Cemîlê Haco roja 24.01.1990î li bajarê Tirbesipiyê ji min re gotiye:
"Mîr Celadet Bedirxan, Haco Axa û kurê wî yî mezin Hesen, Hemze Beg Muksî, Zaroyên Bozan ji Kobanê û gelek axa û girgirekên kurdan î din, nemaze ew ên ku wê gavê ji Tirkiya'yê revî bûn."

Konê Reþ di pirtûka xwe de berdewam dike û dibêje: "Li bajarê Tirbesipiyê Mîr Celadet xebat di nav welatperwerên kurd de dikir û bi taybetî bi Haco Axa û zaroyên wî re. Bi vî awayî Mîr di nav mala Haco de nêzîkî sînor dijî û gelek roj li gundên wan derbas kirin, weke li gundê Mizgeftê, gava mihvanê Çeçanê Haco bû."

Konê Reþ dinivîse: "Li wî gundî latek hebû, Mîr diçû û li bin siha wê dirûniþt. Ji ber wê yekê ew lat heya roja îro bi navê 'Lata Mîr' tê bi nav kirin. Car bi car ew ji gund diçû bajarê Hesêçiya û li wir wî bingihê rêzimana Kurmancî danî.

Hikûmeta Fransa hingî Haco axa dûrî hidûd kiribû û li Hesêçiya dest li ser wî danî bû. Gava Mîr dihate Hesêçiya, ew dihate ba Haco Axa."
Ji Sûriya'yê Mîr piþtî vê çû û xwe gihande Þoreþa Agrî, da ji bona li teniþta General Îhsan Nûrî Paþa û Îbrahîm Paþa Têlî li dijî leþkerên tirko bikeve þer.

Gava Þoreþa Agrî di sala 1930î de þikest, serdarên þoreþê hew dikarîn li bakurê Kurdistanê bimênin. Ew revîn û çûne Îran'ê. Wê demê Mîr Celadet jî çû Îran'ê û xwestina arîkariya kurdan jê kir. Belê Þah ber bi daxwaziya wî ve nehat û ji wî re got, ku ew dixwaze ji dêla wê ve wî bike konsolekî Îran'ê li welatekî Ewrûpî,. Mîr ev yek nekir. Gava Þahê Îran'ê dît, ku Mîr li ser doza Kurdistaneke yekgirtî û serbixwe ye, wî ew destqeydkirî ji Îran'ê da derxistin û þand Îraq'ê.

Îngilîzan, yên ku hingî dijminatiya kurdan dikir, serdariya Îraq'ê dikir. Gava Mîr Celadet giha Îraq'ê wan ew yekser xist bin çavan, ji ber wan dizanî ew kî ye û tirsa wan jê hebû. Ta kurdên Baþûr bi xwe jî ji tirsa îngilîzan ne diwêrîn nêzîkî wî bibin. Ji ber vê yekê Mîr careke din vegeriya Sûriya'yê.

Di 25.08.1930 de hikûmeta Fransa'yê hemî endamên komeleya Xoybûnê ji ser sînor rakirin û ew þandin Þam'ê. Di nav wan de Mîr Celadet Bedirxan, Haco Axa û zaroyên wî, Dr. Ehmed Nafiz û birayê wî Nûreddîn Zaza, Qedrî Can, Ekrem Paþa, Mihemed Cemîl Paþa û Hemzayê Meksî hebûn.

Li Þam'ê Mîr Celadet giha wê yekê, ku kurd bi rengekî giþtî ji rexê xwendinê û zanînê ve gelekî li paþ mane. Wî êdî çara rizgarkirina Kurdistanê di hiþyarkirina giþtî ya gelê kurd de didît. Wî digot, ku gelê kurd hînî xwendin û nivîsandinê bibe, wê rewþa tehl e, ku ew tê de dijî nas bike û rabe çareyeke giþtî jê re bibîne. Mîr dizanî, ku heya gel bigihe vê hiþyariya ha, xebateke dirêj û dijwar divê. Wî dizanî, ku ev hiþyarkirin jî tenê ji riya zimanê gelê kurd re dikare were kirin. Tenê di riya hînbûna nivîsîn û xwendina zimanekî kurdî, bo netewetiya kurd dijkare bibe neteweke serbixwe. Bo vê yekê lêkirina avayiya yekkirina zimanê kurdî divê alfabe weke kevirê pêþî ji vê avayiyê re were danîn.

Ji ber vê yekê wî êdî xwe da çêkirina alfabêteke kurdî, ya ku wî bingihê wê hê di sala 1919an de danî bû û xwest rojnameyekê bi wê alfabyê ji kurdan re derxe. Mîr Celadet di rojnameya xwe "Hawar" de, ya ku wî piþt re derxist li ser danîna alfabyê dinvîse, ku sala 1930î, ji ber dewleta Sûriya'yê li Þam'ê dest li ser wan danîbû, wî xwe þev û roj da xebata rêzimana alfabeya kurdî. Mîr Celadet dixwest, ku kurd kul û derdên xwe, çîrok û helbestên xwe û wêjeya netewa xwe êdî bi zimanê xwe binivîsin û ne bi zimanê biyanî weke erebî, farisî û tirkî.

Di roja 26.10.1931ê de wî destûr ji hikûmeta Sûriya'yê stand, da ku rojnameya xwe "Hawar"ê derxe. Di 15.05.1932an de wî hijmara pêþî ji Hawarê da çapkirin û wî heya bi roja 15.08.1943an 57 hijmar jê dane derxistin. Ji derveyî HAWARê, Mîr kovareke din bi navê "Ronahî" da çapê. Ronahî roja 01.04.1942an derket û heya bi sala 1945an 28 hijmar jê derketin.

Mîr di hijmara 20an de sala 1933an li ser roja bibîranîna salekê ji derketina HAWARê bi vê maneyî dinivîse:"Govara HAWAR bingihê zimanê me daniye. Divê em zanibin ku ziman hîmek ji hîmên hebûna me ye. Bê ziman em nikarin bi gelên din re weke gelekî azad, yê ku bi serbilindayiyê hatiye nas kirin, bijîn. Ji ber hemû gelê dinyayê jî li ser zimanê xwe wisa difikire. Ew gelê bindest, yê ku zimanê xwe ji bîr ne kiriye, weke yekî ku di girtîgehê de girtî be, lê mifta deriyê girtîgehê di destê wî de be, roja ew bixwaze, kare derkeve. Belê ew gelê ku zimanê xwe ji bîr bike, weke yekî ku di girtîgehê de girtî be, lê mifta hebsa wî di destê dijminê wî de be, dijmin deriyê girtîgehê lê naveke. Vêca heçî em Kurd in, hê mifta me di dest me de ye."

Bi 3 mehan berî ku Mîr Celadet govara xwe HAWAR derxe, wî li bajarê Hesêçiya komeleyek ava kir, ji bo ku ew li wan kurdên ku ji bakur di serhildanên kurdî de reviyabûn û hatibûn Binxetê, xwedî derkeve. Berpirsiyarên vê komelê li Hesêçiya Hesenê Haco û li Þam'ê Dr. Ahmed Nafiz Beg bûn.

Ji roja pêþî ve, gava ku Mîr Celadet giha bajarê Þam'ê tiþtekî wî ne bû. Rewþa wî ya diravî û armancên ku ew ji bo wan dixebitî gelekî ne li gorî hev bûn. Hemî milk û mewdanê wan ên ku hebû, di dema dûrxistina wan de tert û bela bûbû. Bi taybetî piþtî ku kemalîstan sala 1924an dest danî ser hemî milkên wan. Her tiþtê ku hikûmeta Fransa'yê dixwest bidiyê, wî ne digirt, da ji bo ew nikari bin wî bi xwe ve girêbidin.

Di wê demê de Melik Abdullahê Haþimî ew xweste ba xwe û xwest cihekî bilind di dewletê de bidiyê, belê mîr ew jî negirt, ji ber wî dixwest di bîr û baweriyên xwe de serbixwe û negirêdayî bimêne. Kula wî ye pêþî û paþî kurd û Kurdistan bû.

Li vir tê xuyakirin, ku Mîr Celadet odeyeke biçûk, hîn û nizim li Þamê çêtir didît, ji girêdaneke li ser hisabê armanc û baweriyên xwe. Sala 1935 Mîr Celadet keçmama xwe Rewþen Bedirxan, ya ku li Þamê mamoste bû, mar kir. Piþtî hevanîna wan, wan mala xwe li Þam'ê guhest taxa Salihiyê û rewþa wan hinekî bi perên mamostayetiya Rewþenê baþtir bûbû. Di 21.03.1938-an de keçek ji wan re çêbû û wan navê Sînem Xan lê kir. Di roja 09.11.1939an de kurek ji wan re çêbû û wan navê wî kire Cemþîd.

Di vê dema paþî de êdî pîreka wî û kurê wî Cimþîd arîkariya wî di derxistina govara HAWARê de dikirin, ango tîp li hev siwar dikirin û dibirin çapxanê.

Sala 1939an Mîr bû midurê þirketa Fransî ya Cigaran "Rêcî".
Sala 1947an hikûmeta Sûriya'yê rê li ber vekir, ku di hilbjartinan de beþdar bibe û bikeve parlementoya Sûriya'yê. Belê gava wan dît, ku ew ê li navçêyên Kurdistanê gelek dengan bistêne, wan ew girt û careke din vegerandine Þam'ê.

Di 15.07.1951ê, seet 9ê sibehê Mîr Celadet Bedirxan li gundê Hêcanê, li nêzîkî Þam'ê çû dilovaniya Xwedê.

Heya roja îro çîroka mirina wî wisa tê gotin, ku ew li ser devê bîrê rawesta bû û bi qedera Xwedê jiyana xwe ji dest da. Belê ez dixwazim îro bixime bîra rewþenbîr û lêkolerên kurdan, ku gelek guman û þika min li ser vê çîrokê heye. Gava mirov xwe bi jiyana Mîr Celadet Bedirxan û malbata wî ve mijûl dike, mirov welatperwerine kurd dibîne, ku xweþiya gelê xwe û rizgarkirina kurd û Kurdistanê di ser her tiþtî re digirtin. Dijminê kurdan jî ev yeka han baþ dizanîn û di Mîr Celadet û malbata wî de dijminên xwe yî herî mezin didîtin. Ji ber vê yekê ez di wê bîr û baweriyê de me, ku mirina Mîr Celadet ne mirin bû, belê ew kuþtin bû. Ku mirov fermana kuþtinê, ya ku kemalîstan sala 1922an li dijî Mîr Celadet û malbata wî û nameya Mîr Celadet ji Kemal Ataturk re dixwêne, gava mirov derxistina wî destqeydkirî ji Îran'ê û tirsa Ingilîzan jê li Îraq'ê û tirsa Fransiziyan û ereban li Sûriya'yê dibîne û mirov Mîr Celadet û hiþyarbûn û hiþê wî yî tûj têne bîra xwe, mirov tucaran nikare bawer bike, ku Mîr bi wê hesaniyê, li ser devê bîrê rawestiya bû, bîr ji bin ve xuriha bû û deng ji xizana avê hat û avê Mîr bi xwe re avête binê bîrê.

Divê lêkolerên kurdan bixine bar ji xwe re û li sedemên rastî, yên ku hiþtin Mîr ji nav gelê xwe winda bibe, li arþîv û belgeyên daîreyên nûçegirt, ango istixbaratên dijminan bigerin.

Mîr Celadet Bedirxan îro jî sax e, ew di nav me de ye û ewê di dilê gelê kurd de ronahiyeke herheyî be.

Xoybûn
One of the last photos of Prince Jaladat Bedir Khan
with a Kurdish lord Husain Habash in village Hegane in 1950'ies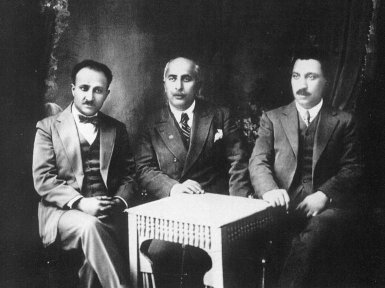 The Bedir Khan Brothers Suraya, Jaladat & Kamuran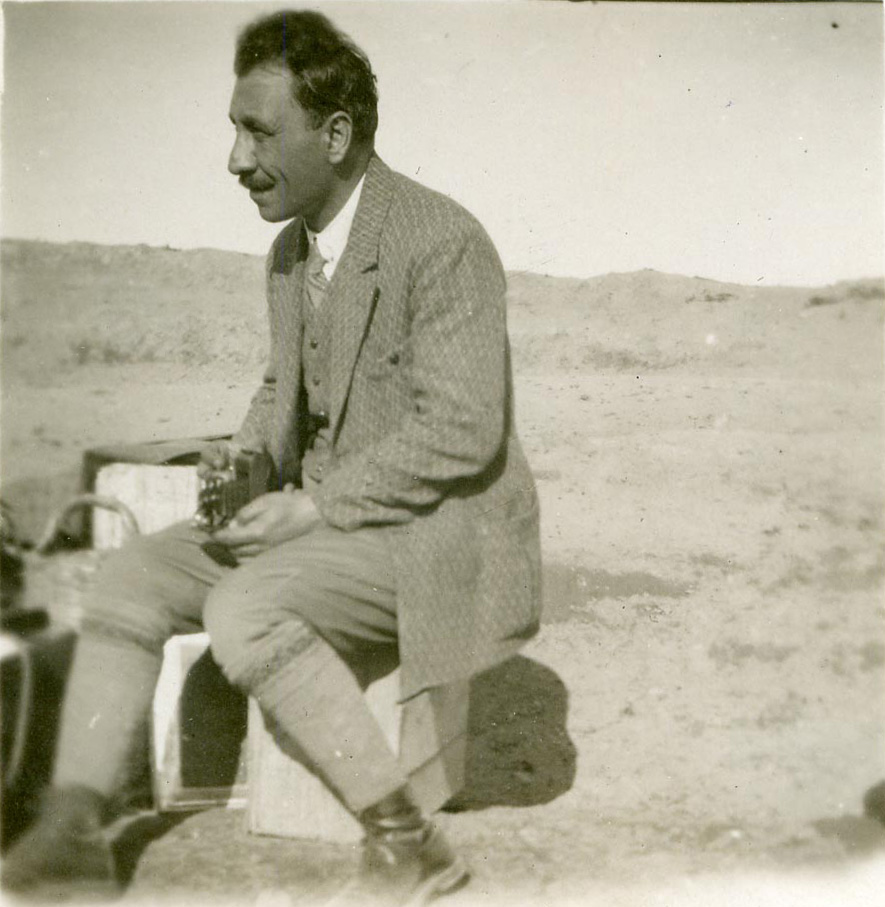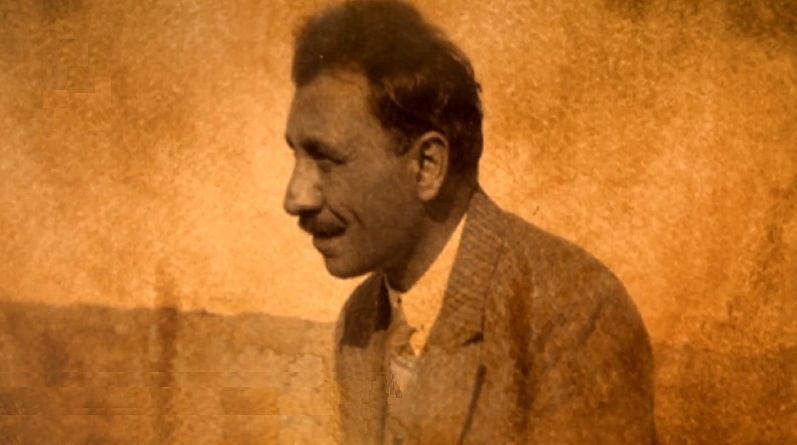 Jaladat Bedir Khan, Pismîr Cemşîd Bedir Khan, Memduh Selîm
Mir Celadet Bedir Xan 1889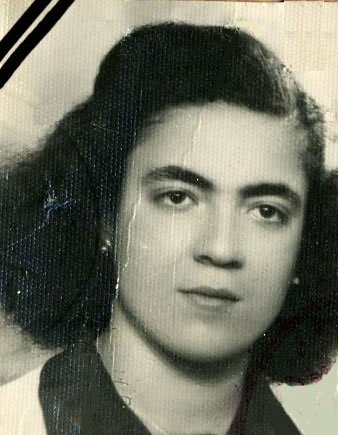 Doughter of Jaladat Bedir Khan: Useyma Bedir Khan
Son of Jaladat Bedir Khan Jamsheed
Jaladat Bedir Khan
Sureya & Jaladat Bedir Khan brothers
Son of Jaladat Bedir Khan Jamsheed, Cairo
Son of Jaladat Bedir Khan Jamsheed, Cairo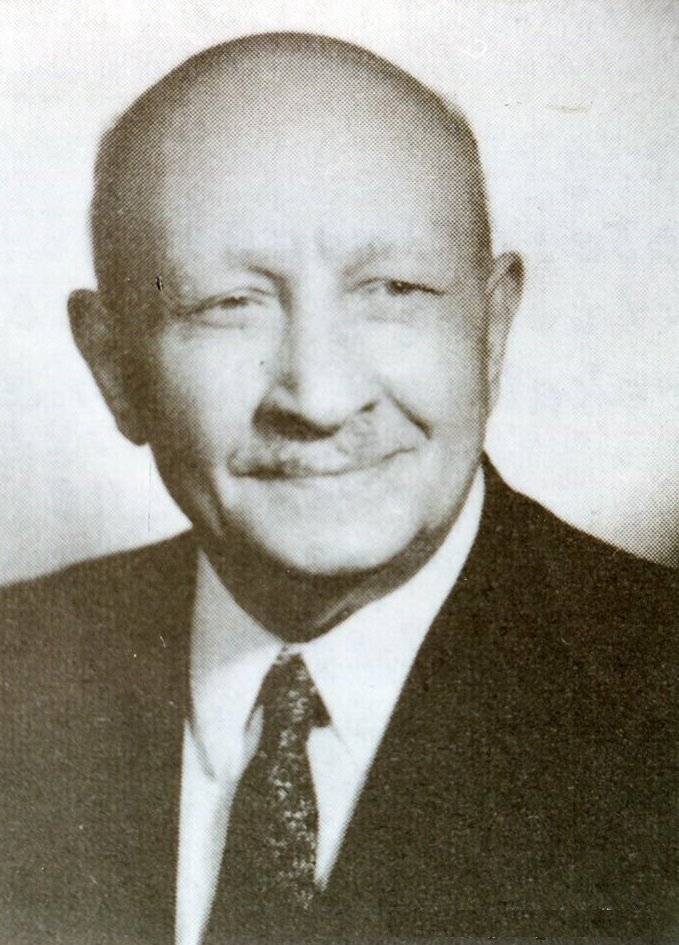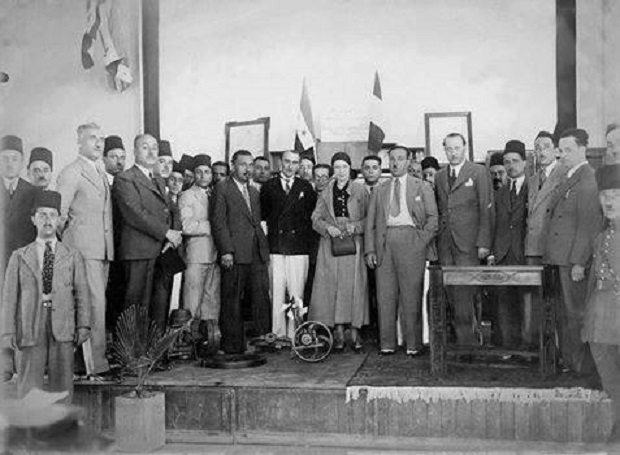 Mîr Jaladat, Kamuran & Safter Bederkhans München 1922
The most prominent figures of the Kurdish intelligentsia are the Beder Khans
Þaredariya dewleta tirk ê dagîrker vê pirtûkxaneya Mîr Celadet Bedirxan xirab kir 31.05.2020
Celadet Bedirxan, Bedrî Cemîl Paþa Diyarbekrî, Haco Axa û Emîn Axayê Perîxanê.. Ev Wêne (yan li Dugirê yan jî) li Helebê hatiye girtin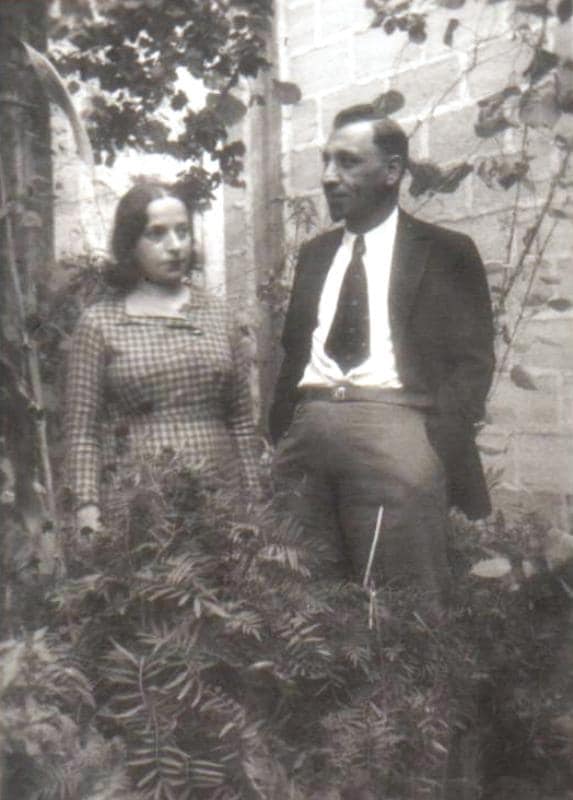 Mîr Celadet Bedirxan/ Rojên Almanyayê 1922-1925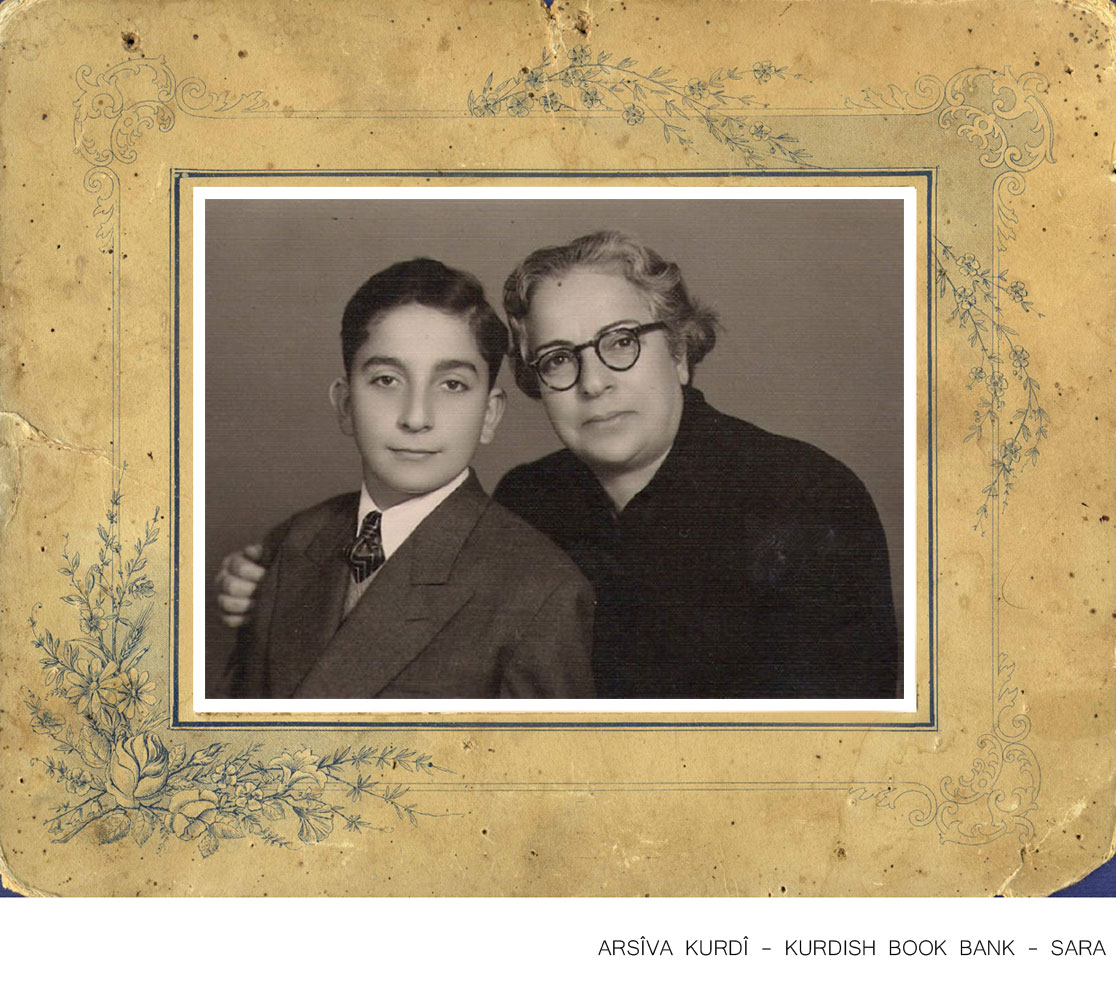 Jaladat's Wife Rewshen and the son Jamsheed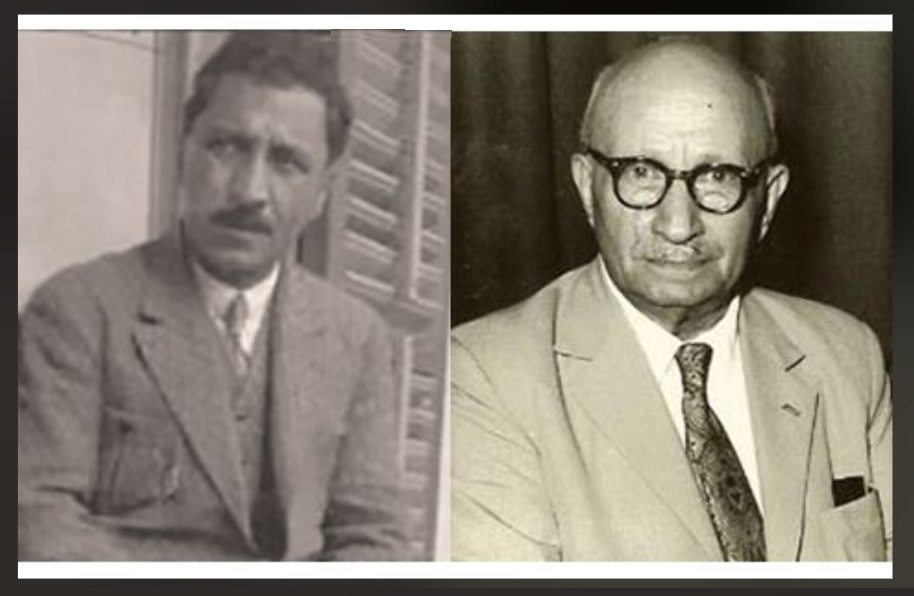 Celadet & Kamuran - Du bira..
15 Tîrmeh 1951, Þam
Mîr Celadet Bedirxan danerê Alfbêya kurdî ya bi tîpên latînî, li15ê tîrmeh a 1951an li gundê Hêcane yê nêzî Þamê (Dîmeþq) canê pîroz ji dest da û di roja pey re
cenaza wî ya pak sipartin gorê li nav Goristana Þêx Xalidê Neqiþbendî li taxa kurdan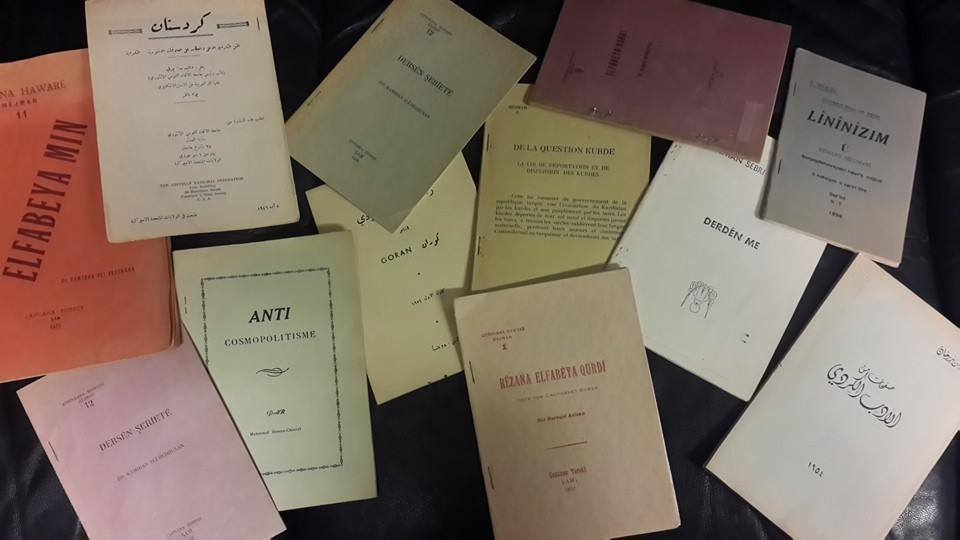 Dîploma Mîr Cerladet Bedirxan a avûkatiyê
Conceil de l'Ordre des Avocats
Meclis-il Niqabe el-muhamiyin
Avukat Mîr Celadet Bedirxan
Kartvîzît û rûxsetnameya avoqatiyê ya Mîr Celadet 'Alî Bedirxan. Tarîxa rûxsetnameyê 16 Nîsan 1929 e.
Wekî xuya dike navê Celadet ne Elî ye lê di me'neya berz û bilind da 'Alî ye.
Baroya Bêrûd'ê rûxsetnameya avoqatiyê daye Celadet'î. Wî li Zanistgeha Stanbolê dad (hiqûq) xwendiye û piþt re jî li Mûnîxê di Zanistgeha Ludwig Maximilian jî çûye doktora'yê.
Xencer û dugmeyên milî yên Mîr Celaded Beg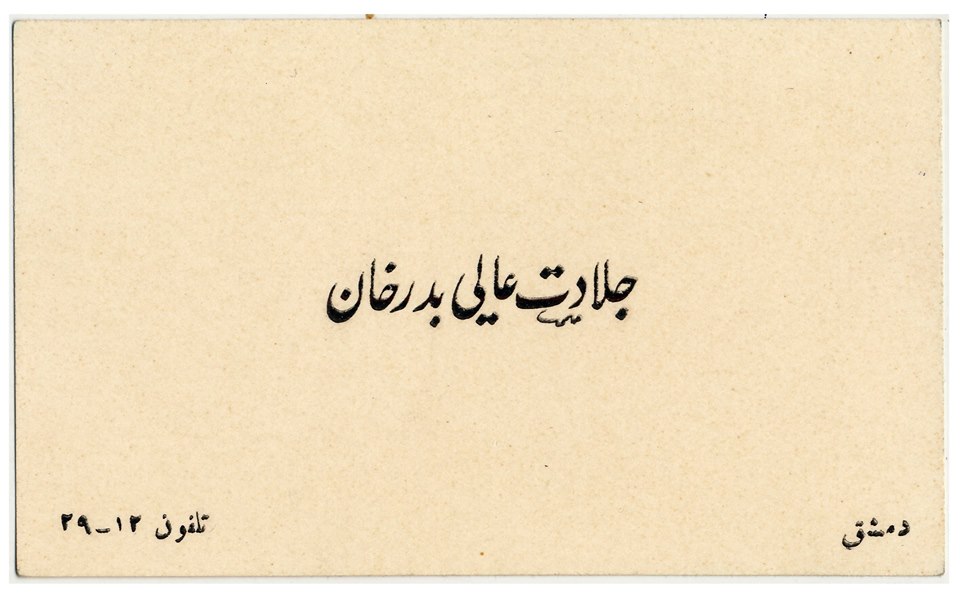 Mîr Celadet Alî Bedir Han'ýn Kartviziti: 'Celadet Alî Bedirxan, Þam. Telefon 12-29'
Helbesta Seydayê Cegerxwîn Bo Mîr Celadet Bedirxan'î
Begê min, serwerê min ey Celadet!
Þahê min, rêberê min pir edalet
Tu binivîse di Hawarê selavan
Ji ber min ve li kurdmancan temaman
Çi kurdmancên Enadol û çi Sûrî
Çi Loran û çi Gewran û çi Sorî
Çi gavan û çi sapan û çi mîr e
Gelek behtir li kurdmancên Cizîr e.
Ji Nafiz beg bipirse ey begê min
Çi derman e, ji bo derdê dilê min
Birîndar e, ji ber daxa welat e
Gelo derman heye jê re, li ba te?
Belê Îsa ji esman hate xwar e
Welê dîsan nedî jê re tu çare
Bi ser sînga me de danî destê taze
Di rengê ayînê dî dil ne saz e
Dikir qîrîn digo derdê evîn e
Ev e, derdê li Ferhad û Þêrîn e
Ev e, derdê ko pê çûne Mem û Zîn
Tu dê bimrî bi vî derdî Cegerxwîn.

Cegerxwînê Kurdî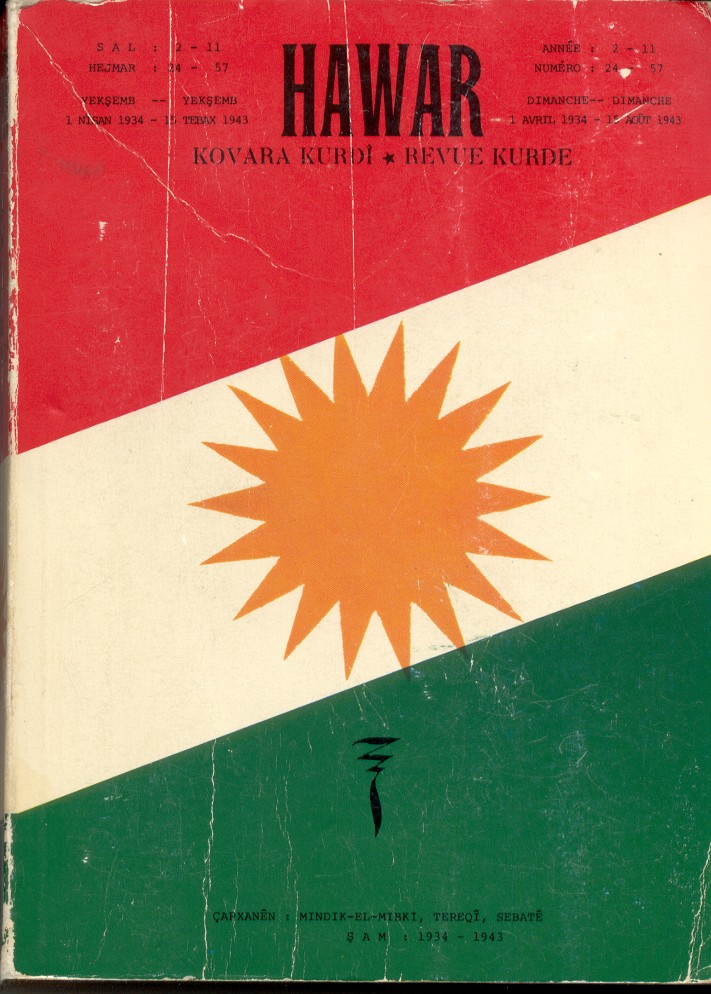 Ji dîroka rojnamegeriya
bedirkhans
.htm kovara (HAWARÊ):

HAWAR, kovareke panizdehrojî bû, di warê ziman, ferheng û rewþenbîriya kurdî a têvel de þoreþeke nû û dûrî siyasetê bû û yekem car e di dîroka kurdan de ku zimanê kurdî bi tîpên latînî hatiye nivîsandin. Xwedî û berpirsiyarê wê Mîr Celadet Bedirxan bû. 57 hejmarên HAWARê hatine weþandin. Hejmara 1, di 15ê gulana 1932an de, hejmara dawî 57 jî, di 15ê tebaxa 1943an de hatiye weþandin.. Bi me xweþ e ku roja weþana Hawarê 15 Gulanê, li seranserî Kurdistanê bibe roja zimanê Kurdî.
Xoybûn = Serxwebûn
ETYMOLOGIN av ordet ''MIR''
Ordet "e"mir (ursprungliga stavelsen: mihr) som finns i början av prince Jaladets namn är ett kurdiskt ord som betyder "sol".
Det är ett titelord och ger betydelsen kung, hövding. Detta kurdiska ord (mir) som är ett indo-europeiskt ord har lånats av
arabiskan som inte kan uttalas/läsas utan ett vokalinstick. Därför blir det arabiska uttalet "e-mir".
Arabiskan har genom islam förvärvat till sill sig många språkliga och kulturella rikedomar vart eftersom de arabiska arméerna
plundrat och förbjudit det inhemska språket och kulturen där de erövrat. En påtvingat arabisering genom religion (islam) spridning.
Det vill säga en religionmaskerad arabisk schauvenism och rasism.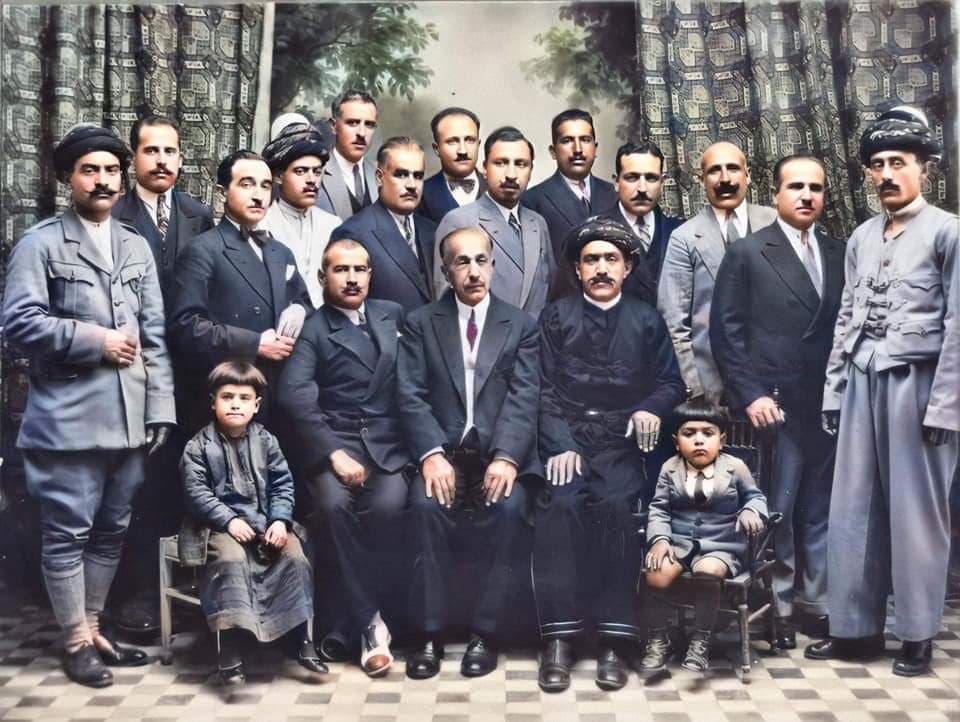 ________________________________________________________
The Hollywood actor Jim Carrey's movie called The Truman Show as many of you have seen. The main character in this film is the child Truman Burbank who is adopted by an American film company where he gets a false identity which he finalty begins to figure out and finds out the truth about the lifelong lies about his real identity.

In Kurdistan, there are many many of such Kurds that the racist Turkish state has deprived of Kurdish families and educated them from childhood as true Turks "öz´turk". The truth finally emerges. Many of these children belong to the Kurdish noble families who have been eliminated by the Turks and their children between the ages of zero and seven are taken into care to be educated by Turkish families as true Turks.
The purpose of this gigantic Turkish project is to turkify majority of the Kurds and make the land of the Kurds Kurdistan their own country. The Turks were from the begining state and landless nomads and originate from Central Asia "Orta Asya" -


Ahmet Kardam: I learned long after that I am Kurdish
My sister Ekin had heard that my cousin Nüket somehow had a relationship with "a Kurdish nobility named Bedirhan", but that was all they knew.
Ahmet Kardam is a 5th generation Bedirhani. He learned this fact years later, as a result of the translation of a manuscript left by his family elders. Later, he started a long research on Bedirhan Bey.
We were a part of Ankara high society. We were a strict Kemalist, Turkish nationalist and members of the Turkish nationalist partý of CHP. I completed my primary education in a private school. I completed the first part of secondary education at Ankara College, the rest and my high school education at Tarsus American College. I graduated from METU economics faculty. I had the opportunity to spend the summer months of the first two years of university in England.
With the successful definition of Barýþ Unlu, I was able to mentally tear the "Turkishness Agreement" embroidered in my bone marrow through a process stretching back to the 1990s. I thought I was a Turkish Communist who was in solidarity with the struggle of the Kurdish people for the "right to self-determination". However, I was discovering that I was a Kurd to the bone.
I was in solidarity with myself!
You have written two volumes of books on Bedirhan, Bey of Cizre-Botan, one of which is "Years of Resistance and Revolt" and the other "Years of Exile". When did you start doing such a study and how long did you complete it?
Entering the Ottoman archives, I found more than 800 pages of documents on Bedirhan Bey, most of which have never seen the light of day. The first volume was published in March 2010, and the second in 2012. So this job took about five years.
With Sinem Khan Bedirhan, daughter of Celadet Bedirhan, grandson of Ahmet Kardam Bedirhan (Erbil, May 2011).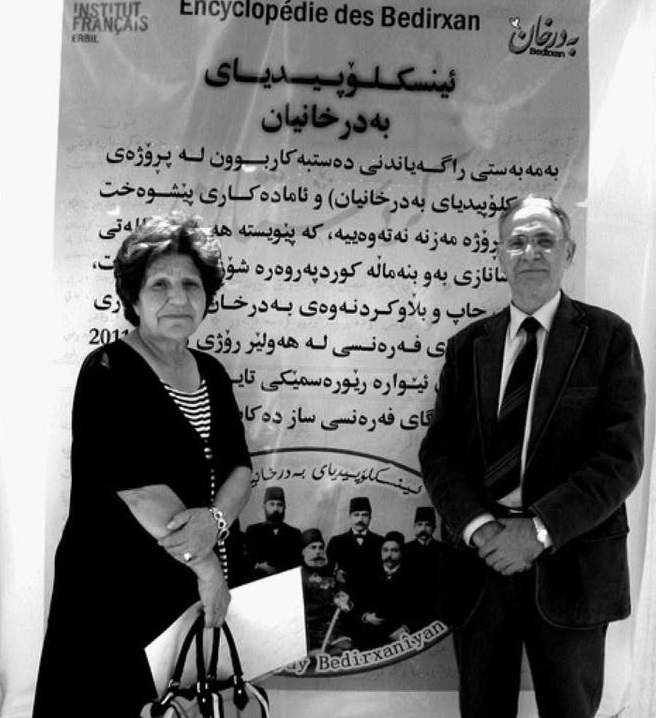 Ahmet Kardam Bedirhan Bey'in torunu Celadet Bedirhan'ýn kýzý Sinem Khan Bedirhan'la birlikte (Erbil, Mayýs 2011).
Ahmet Kardam: Kürd olduðumu çok sonra öðrendim
Ablam Ekin, kuzenim Nüket "Bedirhan adlý bir Kürt beyi" ile bir þekilde iliþkimiz olduðunu duymuþlardý ama bütün bildikleri bundan ibaretti.
Ahmet Kardam, 5. kuþaktan bir Bedirhani. Bu gerçeði yýllar sonra aile büyüklerinden kalan bir el yazmasýnýn tercüme edilmesi sonucu öðrenmiþ. Sonrasýnda Bedirhan Bey'le ilgili uzun bir araþtýrmaya giriþmiþ.
Ankara sosyetesinin bir parçasýydýk. Sýký bir Atatürkçü, milliyetçi ve CHP'li bir aileydik. Ýlk eðitimimi özel bir okulda tamamladým. Orta eðitimin ilk kýsmýný Ankara Koleji'nde, gerisini ve lise eðitimimi Tarsus Amerikan Koleji'nde tamamladým. ODTÜ iktisat bölümünden mezun oldum. Üniversitenin ilk iki yýlýnýn yaz aylarýný Ýngiltere'de geçirme imkâným oldu.
Barýþ Ünlü'nün baþarýlý tanýmýyla, iliklerime iþlenmiþ "Türklük Sözleþmesi"ni zihinsel olarak yýrtabilmem 1990'lý yýllara kadar uzanan bir süreçten geçmemi gerektirdi. Ben kendimi, Kürt halkýnýn "kendi kaderini tayin etme hakký" için verdiði mücadeleyle dayanýþma içinde olan bir Türk Komünisti sanýrdým. Oysa iliklerine kadar asimile edilmiþ bir Kürt olduðumu keþfediyordum.
Meðer kendi kendimle dayanýþýyor muþum!
Cizre-Botan Beyi Bedirhan üzerine, biri "Direniþ ve Ýsyan Yýllarý" diðeri "Sürgün Yýllarý" olmak üzere iki cilt kitap yazdýnýz. Böyle bir çalýþma yapmaya ne zaman baþladýnýz ve ne kadar zamanda tamamladýnýz?
Osmanlý arþivlerine girerek Bedirhan Bey üzerine çoðu hiç gün yüzü görmemiþ 800 sayfayý aþkýn belge buldum. Birinci cilt Mart 2010'da, ikinci cilt ise 2012'de yayýmlandý. Demek ki bu iþ aþaðý yukarý beþ yýlýmý aldý.
'
Karta karî ya Mîr Celadet Bedirxan'î ya kompanya fransî ya ku gava li Þamê li dûriyê (exile) bû têde dixebitî 1935
The Kurdish Prince Mir Celadet Bedirkhani's business card of the French company he worked for when he was in exile in Damascus, 1935
Celadet Bedirxan baþkanlýðýnda, 5 Ekim 1927 de Kürd Milliyetçi örgütü Xoybûn (Baðýmsýzlýk) Lübnan'da Kuruldu.
Rewþenbîrê kurd Qedrî Can ji Dêrika Çiyayê Mazî ev çend malik li ser kêla li ber serê Mîr Celadetî hûnandiye. Tirba wî li
goristaneke li Þamê ye. Kesên li vê wêneyê: Nivîskar Konê Reþ û hevalekî wî


El Fatîhe
Mîrê kurd
Lawê Kurdistan
Neviyê Bedirxan
CELADET
Fidakar, xwedî hîmmet
Cendekê ku di vir de binax bû,
giyanê wî bilindî asman bû
Di riya niþtiman
Xwedî bi can
Giyanê xwe kir qurban
Ne miriyê, zindî ye
Navê wî ebedî ye

15/7/1951
MÎR CELADET BEDIR XAN - Wîkîpedîa
MUSTAFA BARZANI

ABDURAHMAN QASEMLO

GALERY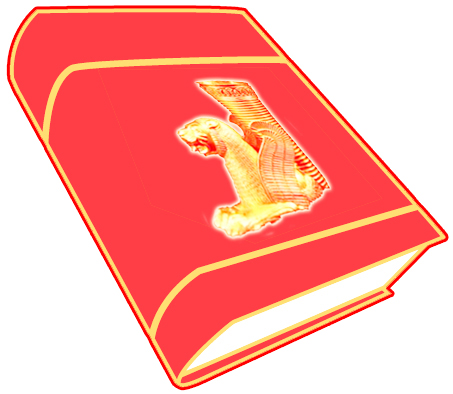 Foundation For Kurdish Library & Museum