KURDISH DIGITAL REGISTER
For Kurdology - Research & Science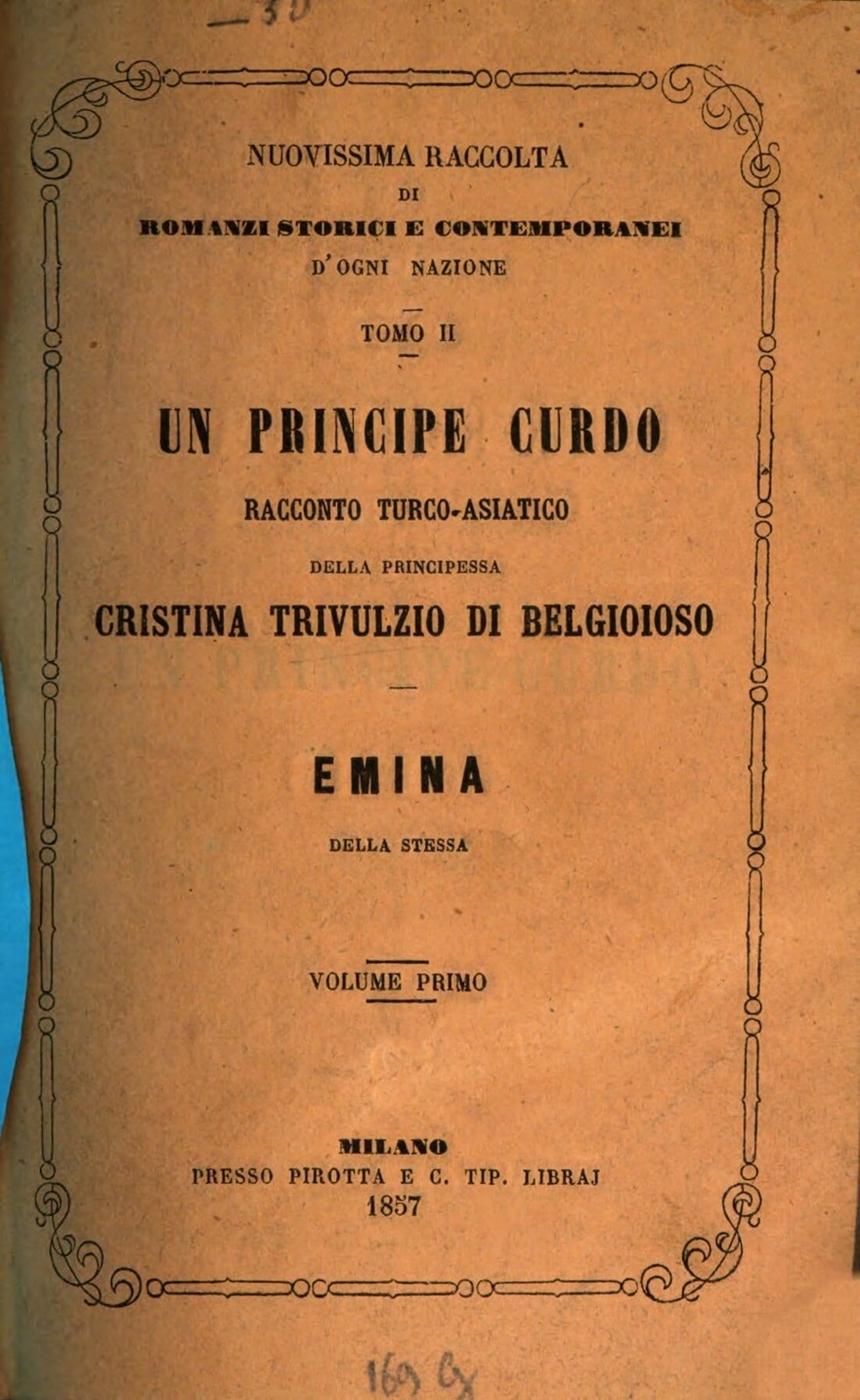 NUOVISSIMA RACCOLTA
D'OGNI NAZIONE

TOMO II

UN PRINCIPE CURDO
1857
Bir Kürd Prensi, 1857 italyanca:

''Kürdlerin korkulan lideri. Güçlü Pascias onu tutuklamayı birden fazla kez düşünmüştü. Divanı da sorguya çekmişlerdi ama zorluk Méhémed-Beg'i tutuklamak değil, onu korumaktı. Aslında türk toprakları, ne kadar iyi yüzücü olursa olsun hiçbir mahkumun güvenli bir şekilde kaçamadığı nehirlerden geçmektedir. Ancak Babıali bu kahramanca çareleri bir süredir uygulamaya koymadı; dahası, Méhémed-Beg'in hemen ortadan kaybolması çok ölümcül sonuçlar doğuracaktı. Kürdler şu anda bile güçlü ve kavgacı bir halk oluşturuyor ve bu durum aslında çevre ülkelere büyük felaketler yaşatıyor, hak kendilerine gelse daha da büyük felaketlere yol açacak. Eğer Méhémed-Beg liderliğindeki bu halk, yapabilecekleri tüm kötülükleri yapmamışsa, haklı olarak liderlerinin etkisine ve ılımlılığına itibar edilmelidir. Ve eğer türk hükümeti kitabın bu bölümünü yaşayanlardan silmeyi uygun görseydi, kürdler kendilerini korkunç misillemelere başvurma yetkisine sahip görürlerdi. Peki, alışılagelmiş ve normal varoluşu silahlı saldırı, kavga ve yağmadan ibaret olan vahşi bir halkın misillemeleri ne olurdu? Bey'in tutuklanmasının faillerinin en acımasız intikamın ana hedefi haline geleceğini söylemeye bile gerek yok. Bütün bu düşünceler, Méhémed-Beg'in takma sakalından, yırtık ve yıpranmış elbiselerinden çok, uzun süre hayatını güvence altına almıştı. Yavaş yavaş Beg'in cezasız kalması, aralarında serbestçe hüküm sürdüğü ve çok ciddi empoze ettiği halklar için göreceli güvenliğin garantisi olarak görülmeye başlandı.''

YORUM: Ermeni milliyetçilerinin Newyork Times, Washington Post ve London Times gibi HIRİSTİYANLIK şövenizmi endeksinde yayın yapan zamanın batılı HIRİSTİYANİST gazetelerinde, kürdlerin büyük bir çoğunluğunun müslüman olmasından dolayı genel olarak kürdlerle alakalı maksatlı karalamalarla asparagas anti-kürd propagandalar yapılırdı. Bu kitapta da kürdlerle alakalı olumsuz belirlemerin olması bu yüzdendir.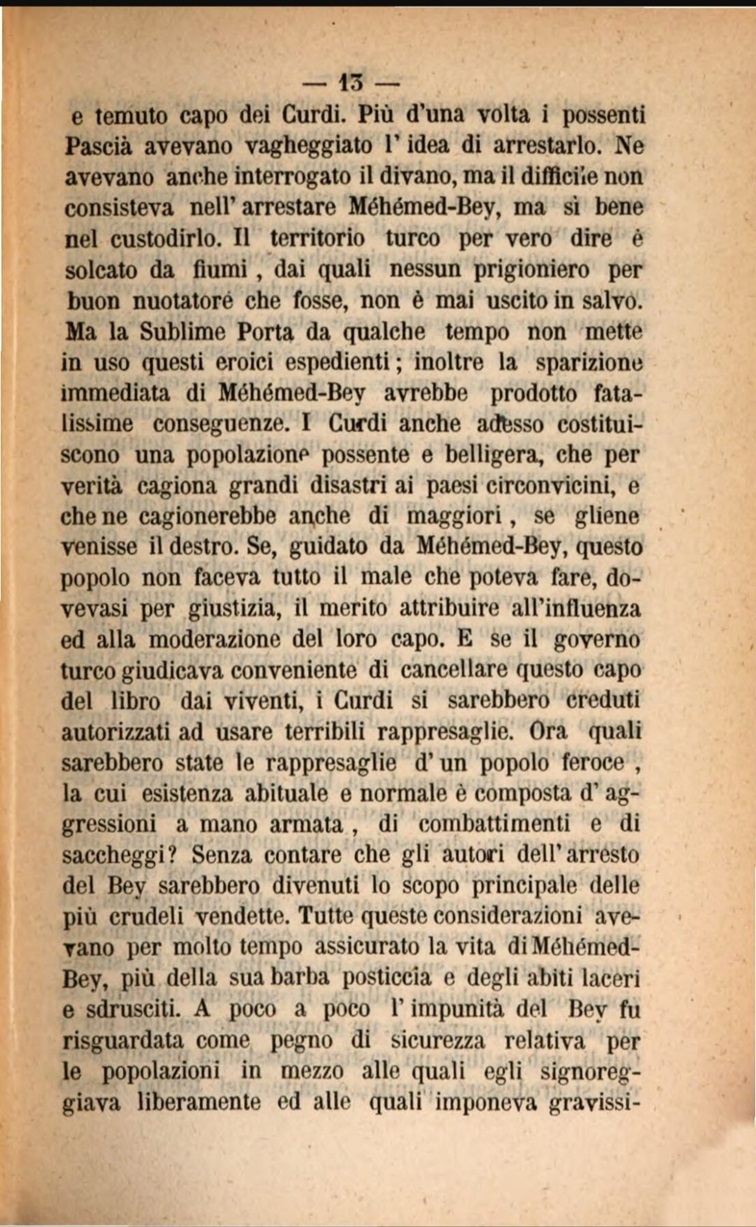 Kitabın tamamı Alman Arşivlerinde burada: Tıkla ve oku!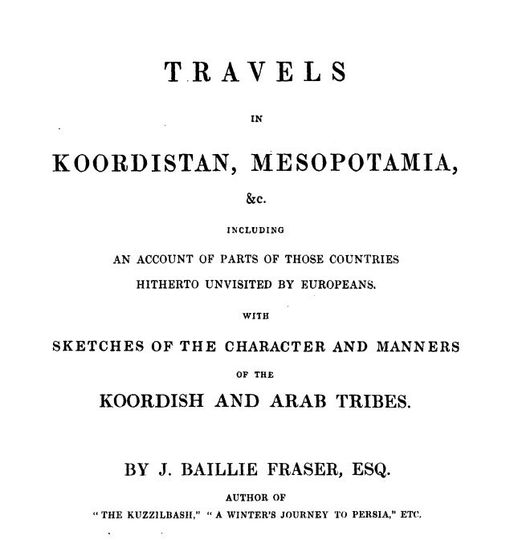 A journey in Kurdistan and Mesopotamia - The book was published in 1840
in London. The book contains a lot of information about Kurdish tribes
Kurdistans historia - utgiven 1818 i den italienska staden Neapel och skriven av R. P. Joseph Bell
/ ..... Kurderna är modiga riddare, och kurdiska hästar är snabbare än arabhästarna, och det finns inget folk som rider hästar som kurderna, deras män är som blixten när de kommer ner från bergen på sina hästar....... "
Moris Wagner/ Reise nach Persien und dem Lande der Kurden 1852

Reise nach Persien und dem Lande der Kurden. 1852
GESCHICHLICHE SKIZZE
DER
IN DER CHRONIC SCHEREF BEHANDELTEN
DREUNDDREISSIG VERSCHIEDENEN KURDISCHEN FÜRSTENGESCHLECHTER
von
PROF. HEINRICH ALFRED BARB.
1856


Click Here to Read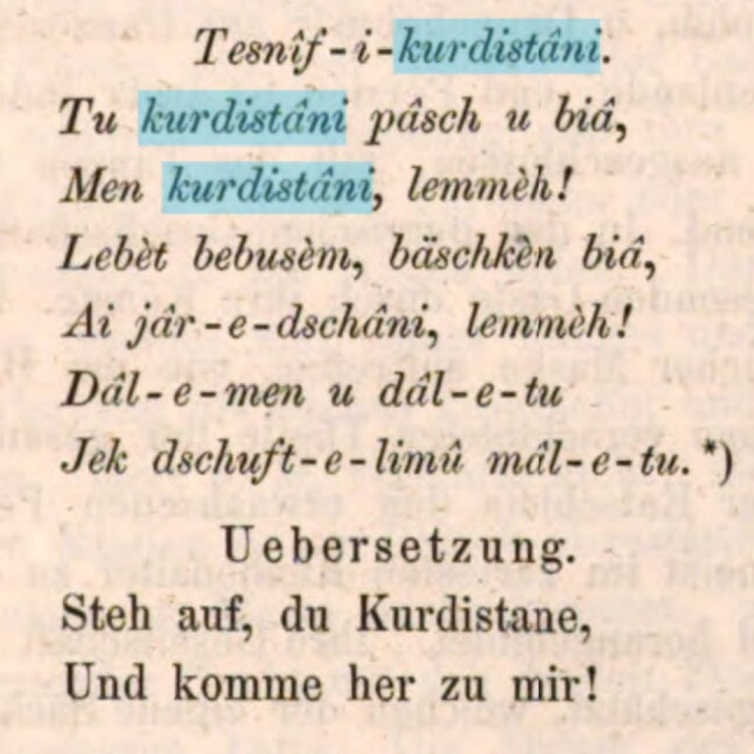 by SMEDLEY, Rev. Edward; ROSE, Rev. Hugh James & ROSE, Rev. Henry John 1817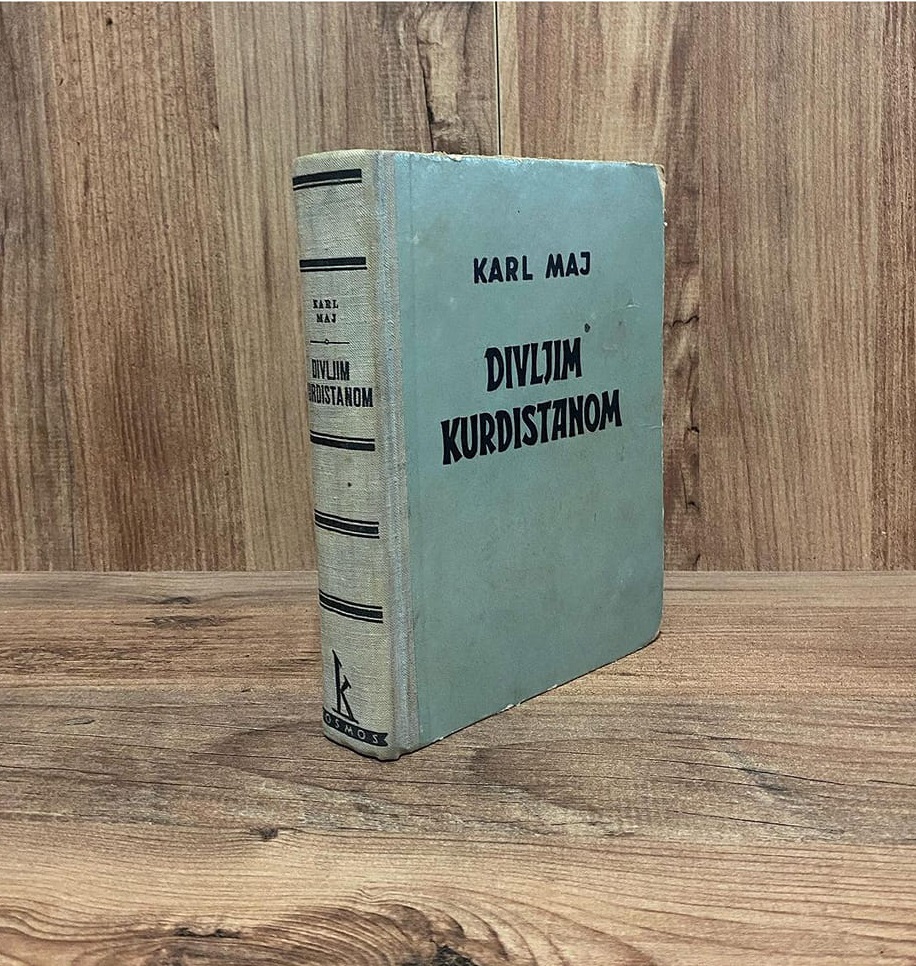 DIVLIM KURDISTANOM (Vahşi Kürdistan) Karl May 1960
Geştvanê almanî 1842-1942

Pirtûka xirwatî
Reise nach Mosul und durch Kurdistan nach Urumia
1857
ARGANA
1850
Reise nach Mosul und durch Kurdistan nach Urumia..
Ergani Arghana bölümü 1850..
Şarabı ünlü Erxenî..

. Argana. Dağların ön duvarını oluşturan sarp kayalıklardan. Taş yığınları çok çeşitli biçimlerde baktılar ve birçoğu orijinal yataklarından ayrılıp dağların eteğine yuvarlandı. Onların molozları yolu doldurdu. Kireçtaşı Dağları'nın doğası, kayaların arasındaki ve altındaki yamaçta ve sulanmış küçük bahçe vahalarında alışılmadık bir bollukta mağaralarından fışkıran birkaç kaynak tarafından da ortaya çıkar. Bu pınarlardan hemen sonra önümüzde, daha doğrusu solumuzda, neredeyse kırlangıç ​​yuvaları gibi yapıştırılmış dik bir duvarda, Argana'nın kaba taşlardan yapılmış, zengin toprakla sıvanmış, kısmen beyaz badanalı evlerini gördük. duvarın kenarında asırlık gri olanlar Bir Ermeni manastırının duvarları yükseliyordu. Haritalarımdan birinde, Argana Ma'den'in yakınında yazılı eski Arsinia adını buldum; başka bir Artagera'da bu yerde ya da Ardis, Romalılar ve Persler tarafından iyi bilinen bir kale, eğer Gibbon'un tahmin ettiği gibi, Artogerassa'nın Sapor'a saldırmasıyla bir ise. V Gibb. del. ve durum vb. C. XXV, not. t. - Sonunda postaneye inmeden önce hala uzun ve zorlu bir yolculuk geçirdik. Oradaki insanlar Ermenilerdi ve hemen şarapla birlikte serinletici yoğurt ve haşlanmış yumurta ikram ettiler. Çok eğlendik ve baş ağrım hemen geçti. Siwas'tan beri bir bacak içmemiştik. Ermeniler çok şarap içiyorlar ve burada da ev sahibimizi aşırılığa karşı uyarma fırsatı bulduk. Argana'nın MDZ MDZ'sinin şarabı |||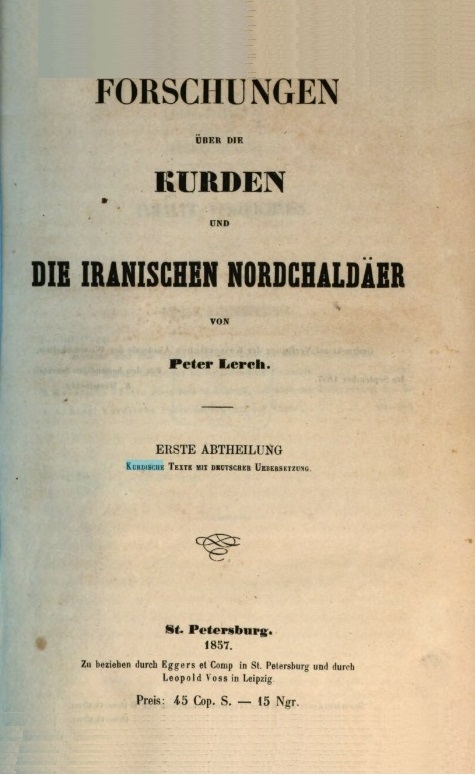 Forschungen in und um Mudjesir (Irakisch-Kurdistan).
[Aus: Archäologischer Anzeiger, Heft 4, 1973]. Anton Moortgat zum 75. Geburtstag
von Boehmer, Rainer Michael und Helmut Fenner:
Autor(en): Boehmer, Rainer Michael und Helmut Fenner:

Verlag / Jahr: Berlin: Walter de Gruyter, 1973.

Bemerkungen:

Aus der Bibliothek von Prof. Dr. Wolfram Kleiss, langjährigem Leiter der Außenstelle Teheran des Deutschen Archäologischen Instituts. - Mit Widmung des Autors an W. Kleiss. - Einband lichtrandig, sonst tadellos. - Aus dem Text: In der Zeit vom 4. bis 11. Oktober 1973 konnten in dem Gebiet nördlich der Stadt Rowanduz Oberflächenuntersuchungen durchgeführt werden. Teilnehmer der Expedition waren außer R. M. Boehmer als Archäologe und Leiter die Herren H. Fenner als Bauforscher und Ibrahim Karkhe als Vertreter des irakischen Antikendienstes. Es wurde in dem bergigen, anstrengenden Gelände täglich von Sonnenaufgang bis Sonnenuntergang gearbeitet; H. Fenner und I. Karkhe sei für ihre Einsatzbereitschaft wärmstens gedankt. [...] Wir reisten am 4. Oktober von Rowanduz kommend in das Gebiet ein. Es ist bergig und hat natürliche Grenzen durch hohe Gebirgszüge, die es umgeben (Abb. I)1. Der Hauptort ist das Dorf Sidekan, das in den Sommer- und frühen Herbstmonaten mit Geländewagen, sonst nur per Pferd oder Esel erreichbar ist. Unser Weg führte von Diyana in nördlicher Richtung durch den jetzt infolge niedrigen Wasserstandes gut passierbaren2 Nahr Senne3, dann in einiger Höhe entlang dieses Flusses bis er nach 27 km ein zweites Mal zu durchqueren war. Von hier aus ging es in östlicher Richtung weiter; man hat hier einen guten Blick auf die nördlich gelegenen hohen Berge Odelkiu, Del und Schakiu (Abb. 2). Nach 38 km erreicht man das Dorf Schiwana, südlich dessen sich ein einzelner, länglicher, mit Bäumen bestandener Berg erhebt. Nach Auskunft der Dorfbewohner sollen auf diesem zwar keine Ruinen vorhanden sein, obwohl er von seiner Form und Lage her die Anlage einer Burg geradezu herausfordert. - Wikipedia: Rainer Michael Boehmer (* 1930), deutscher Vorderasiatischer Archäologe. -- Franz Anton Moortgat (* 21. September 1897 in Antwerpen; ? 9. Oktober 1977 in Damme bei Brügge) war ein deutscher Vorderasiatischer Archäologe belgischer Herkunft.
In 1903, some Georgian and Armenianrecorded Kurdish songs. The Soviet Republic of Armenia also republishes them as books.
But after the collapse of the Soviet Union, Armenia, like the Turks, is now stealing Kurdish culture and stealing hundreds of Kurdish songs.
This book was published in 1905 in Armenian and contains informations about Kurds & Kurdistan
: about Kurdish origin of the Kurds, population, agriculture, hunting, names and family names - clothing, jewelry, decorations, - weddings, weapons, food and drink
Geschichte von fünf Kurden-Dynastien
München, Bayerische Staatsbibliothek
1858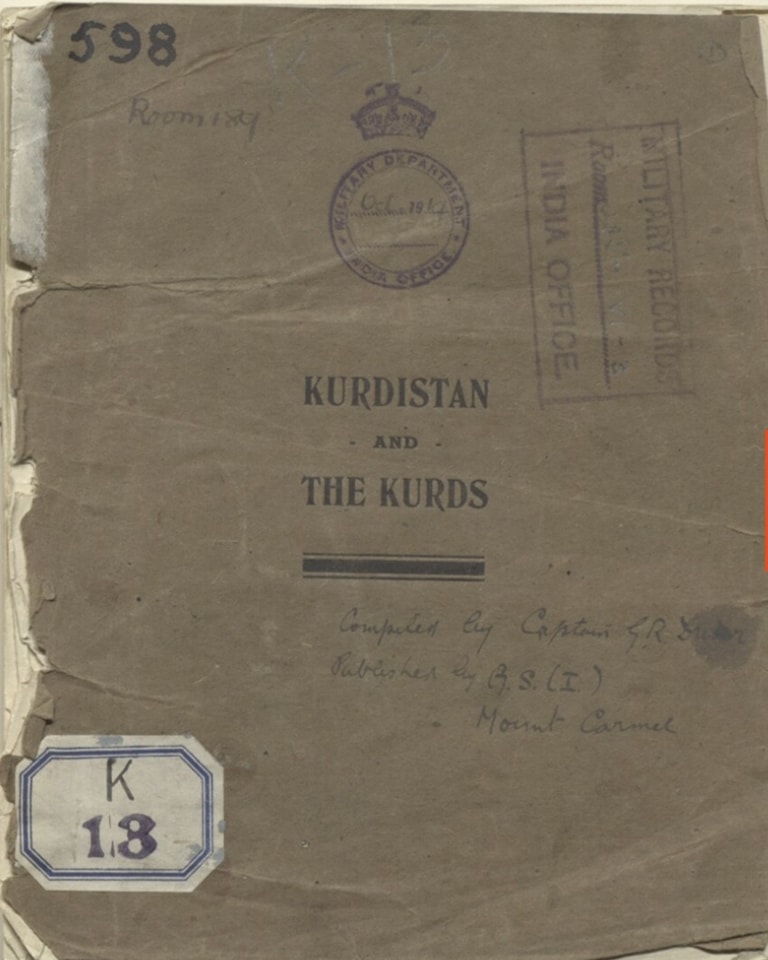 Kurdistan and The Kurds
Published by British Military Records Room 598
A GARDEN TO THE EASTWARD
by Harold Lamb
KURDISTAN LOST WORLD

Novel 1947
POB#53684
TITLE:
A Garden to the Eastward
AUTHOR:
Harold Lamb
PUBLISHER:
New York: Doubleday & Company
.
Harold Albert Lamb (September 1, 1892 – April 9, 1962) was an American historian, screenwriter, short story writer, and novelist. Primarily known for historical novels in the Crusader and Cossack series. A Garden to the Eastward features a hidden tribe living in a volcano in Kurdistan.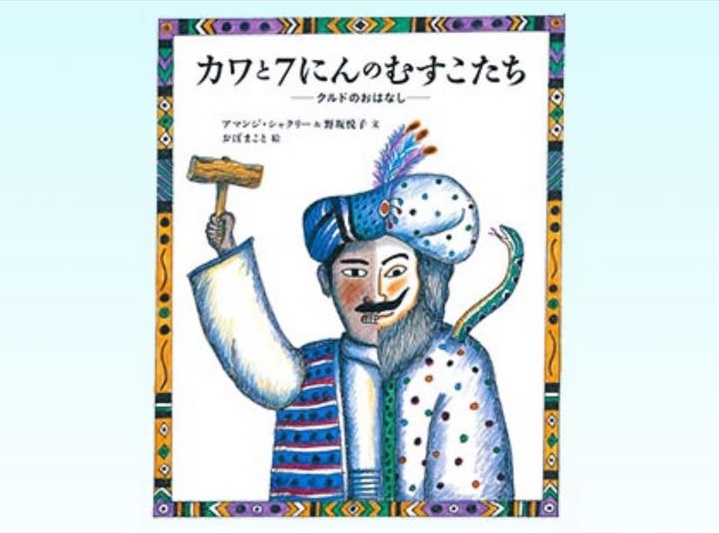 Kawa ve 7 oğlu, Kürtlerin hikayesi



2015 yılında Etsuko Nosaka (

) ve Armanc Shakeli tarafından yazılan Newroz destanını konu alan ilkokul çocukları için yazılmış resimli hikayedir.
(Vakkas Çolak)
A JOURNEY FROM LONDON TO PERSEPOLIS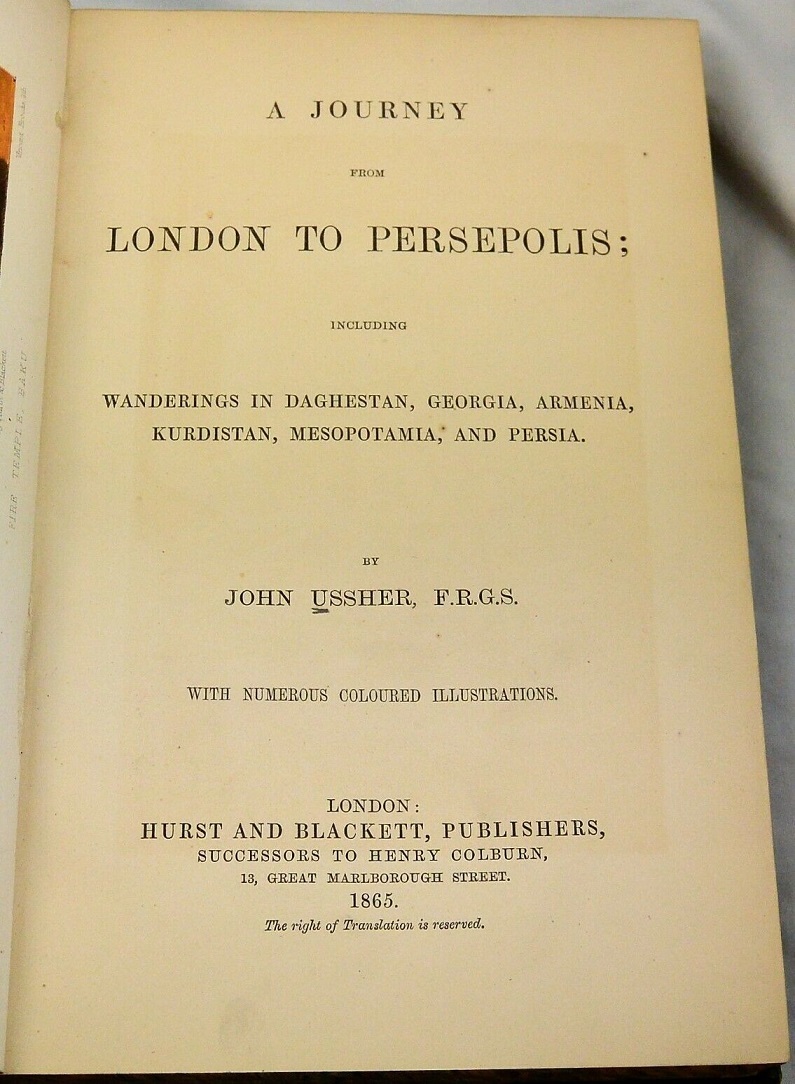 A JOURNEY FROM LONDON TO PERSEPOLIS; including Wanderings in Daghestan, Georgia, Armenia, Kurdistan, Mesopotamia, and Persia.
By John Ussher. Published by Hurst and Blackett, London 1865
NOTES
A JOURNEY THROUGH KURDISTAN 1881-1882 (Confidential)
- AN EARLY CONFIDENTIAL BIRITISH MILITARY DEFINITON / DISCOVERY REPORT ABOUT KURDISTAN'S NATURAL RESERVES AND HOW THEY CAN BE EXPLOATED BY ENGLAND 1881
KÜRDİSTAN'IN İNGİLİZLER TARAFINDAN SÖMÜRGELEŞTİRİLEBİLMESİ İÇİN HAZIRLANMIŞ ULUSLAR ARASI GİZLİ-PLAN VE RAPORLARININ EN İLKİ: 1881
- Kürdistan'ın yeraltı ve yerüstü zenginliklerinin NASIL ele geçirileceğini anlatan bir ingiliz yüksek rütbeli askeri komutan ve ingiliz kraliyet ajanı tarafından 1881'de hazırlanmış ve 1883'te Hindistan'da basılmış kitap
Agha, Shaikh and State The Social and Political Structures of Kurdistan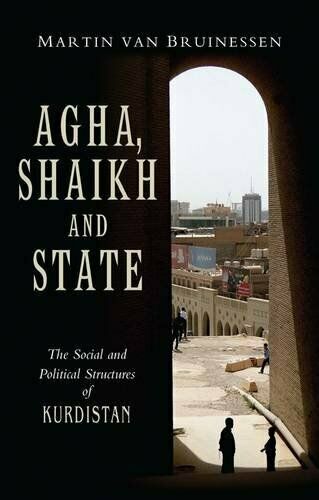 by Martin van Bruinessen
Exacerbated by the Gulf War, the plight of the Kurds is one of the most urgent problems facing the international community. This authoritative study of the Kurdish people provides a deep and varied insight into one of the largest primarily tribal communities in the world. It covers the collapse of the Ottoman Empire, the great Kurdish revolt against Turkey, the birth of Kurdish nationalism and the situation of the Kurdish people in Iraq, Turkey and Iran today. Van Bruinessen's work is already recognized as a key contribution to this subject. Tribe by tribe, he accounts for the evolution of power within Kurdish religious and other lineages, and shows how relations with the state have played a key constitutive role in the development of tribal structures. This is illustrated from contemporary Kurdish life, highlighting the complex interplay between traditional clan loyalties and their modern national equivalents. This book is essential to any Middle East collection. It has serious implications for the study of tribal life elsewhere, and it documents the history of what has until recently been a forgotten people. Date of Publication: 04/10/1991. London

Dr Martin van Bruinessen is a distinguished social anthropologist and a Fellow of the Kurdish Institute in Paris.


A Kurdish Grammar
 by McCarus, Ernest N./ 1st Ed/ 1958 Newyork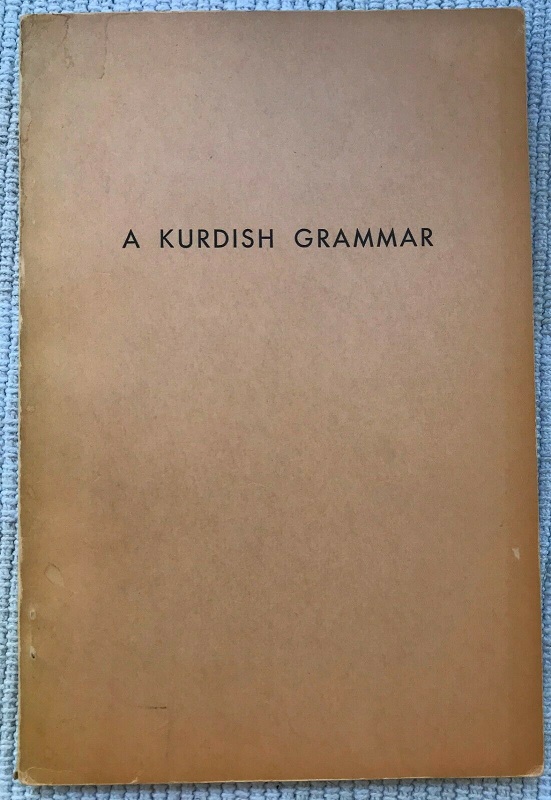 Published by American Council of Learned Societies in 1958, Newyork
SUGGESTION FOR THE USE OF LATIN CHARACTERS
IN THE WRITING ON KURDISH
Journal of the Royal Asiatic Society, London, 1931
ARMENIA AND KURDISTAN

Published by H. M. STATIONARY OFFICE, LONDON, 1920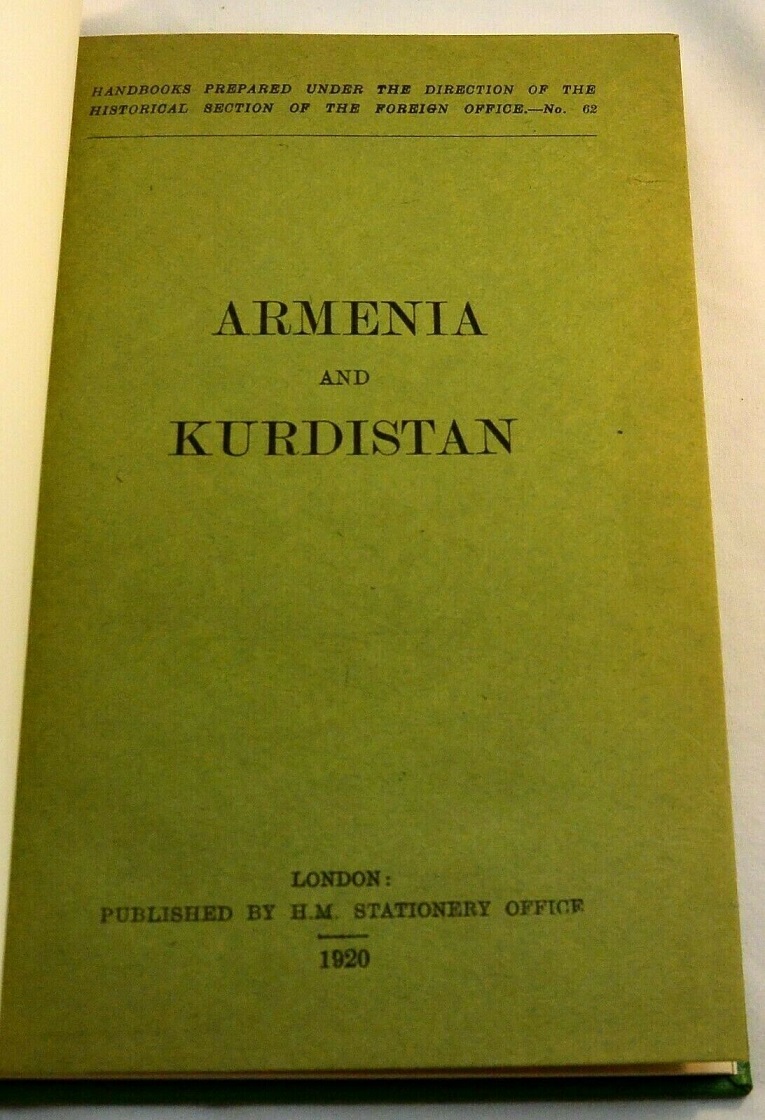 Handbook Prepared Under The Direction of The Historical Section of The Foreign Offıce
Tewarîxê Qedîmê Kurdistan (1600)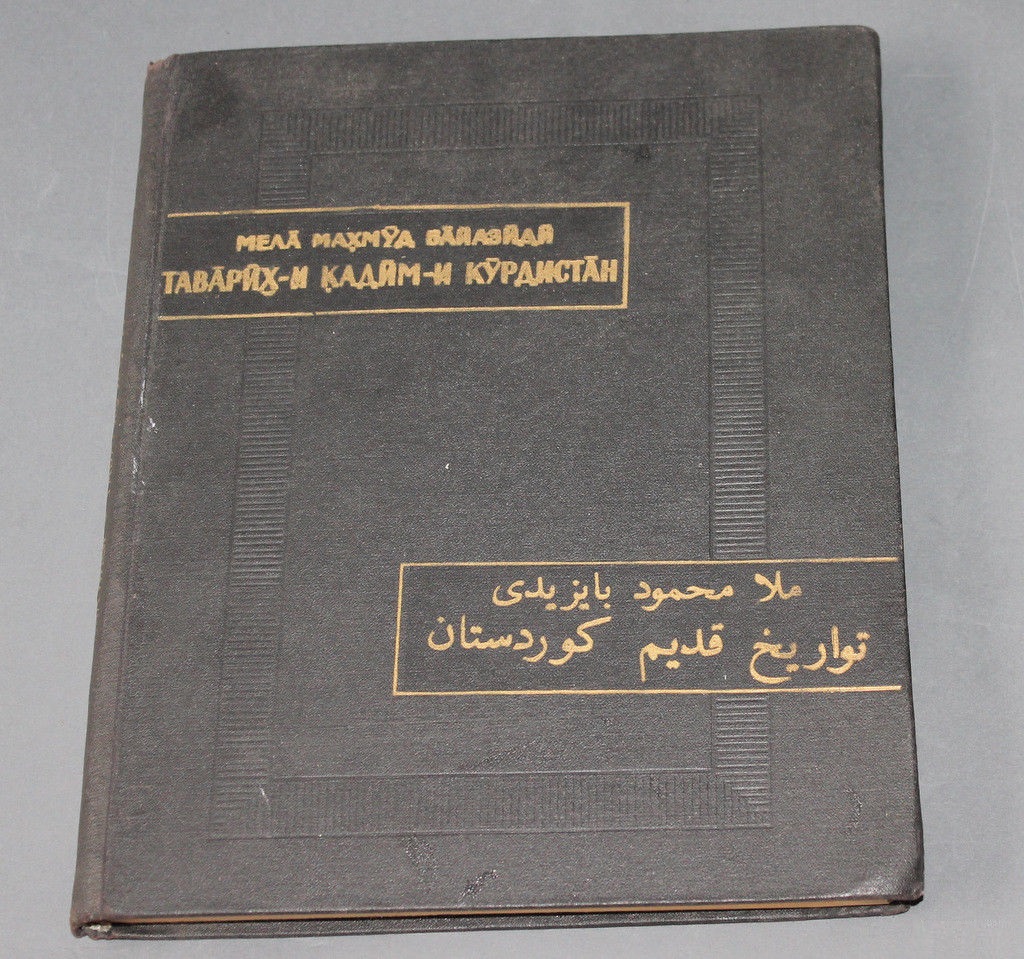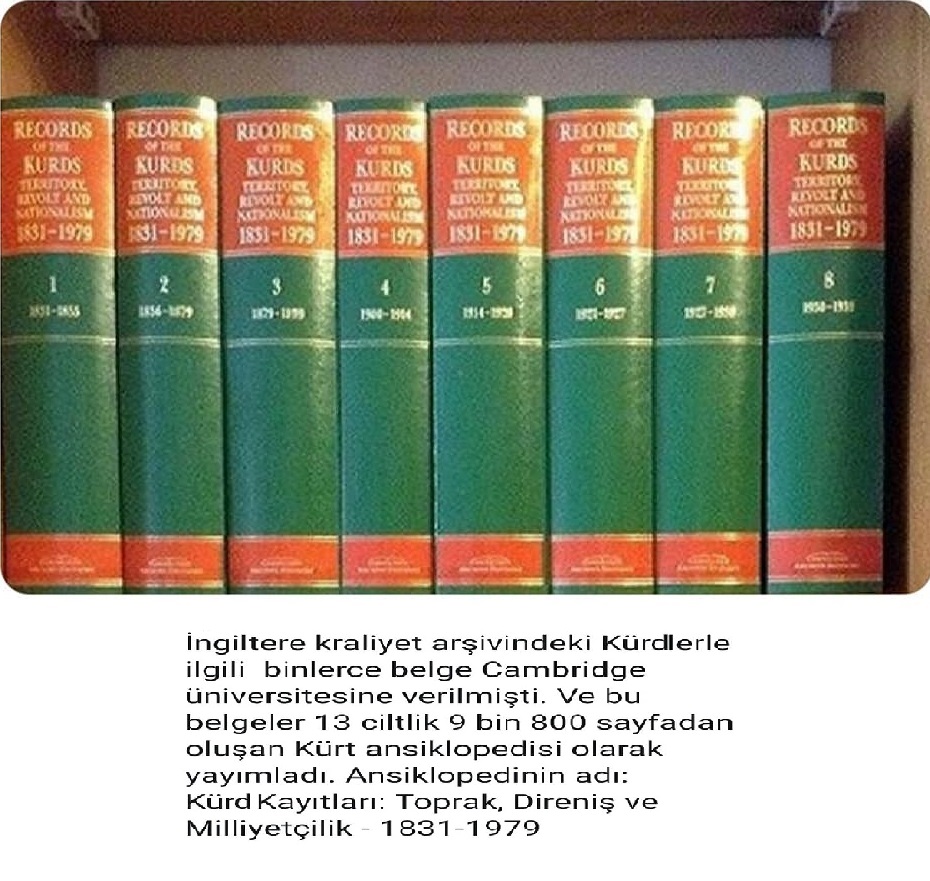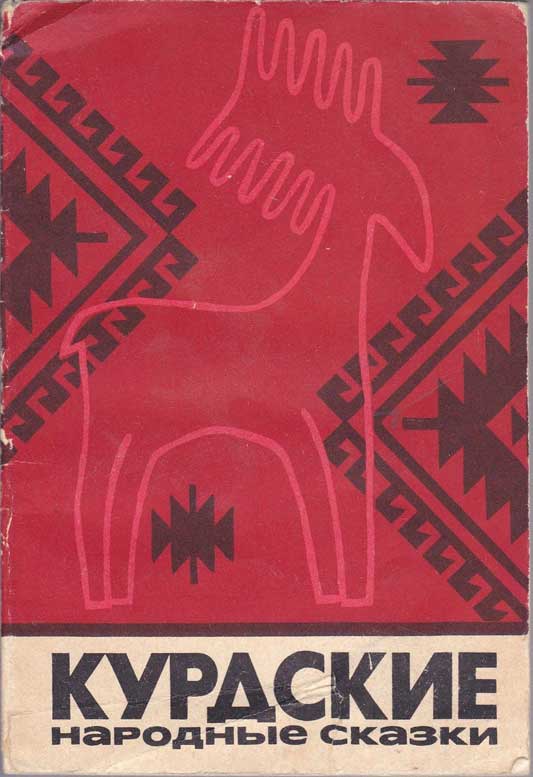 Kurdish folk tales.
Subject: Folklore, Mythology
Topic: Fairy tales
Language: Russian
Publication Year: 1970
Publication of new recordings of fairy tales by Kurds of the Transcaucasus,
with notes and a typological analysis of the plots and motifs.
R Lescot
Proverbes et enigmes kurdes Kurdish Riddles & Proverbs 1st edö 1937

Proverbes et enigmes kurdes [Kurdish Riddles and Proverbs]
Author: Lescot, R.
Publication: Paris: Librarie Orientaliste Paul Geuthner, 1937
Edition: First Edition
Binding: Trade Paperback
Description: Pp. 307-351. An offprint of Revue des Etudes Islamiques, cahier IV, 1937. This collection of proverbs and riddles was provided by Celadet Alo Bedirxan and is presented in the alphabet he devised, often called the Bedirxan or Hawar alphabet. Each proverb in Kurdish is followed by a French translation and if necessary, an explanation. Hawar was introducted in 1932, just five years before this book was published. First edition (first printing).

Southern Kurdistan in the Annals of Ashurnasirpal and Today - Ephraim A. Speiser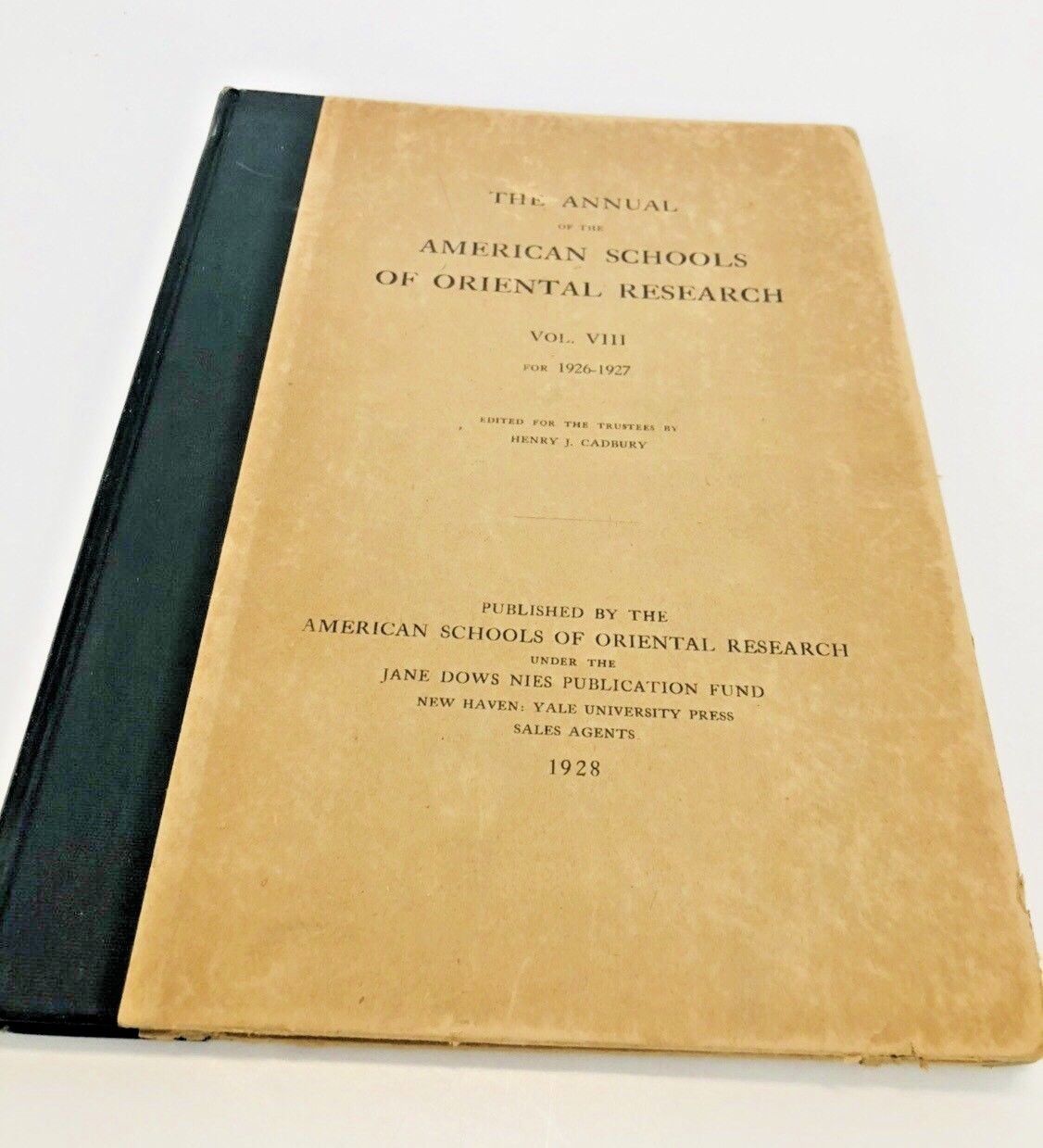 The Annual of the American Schools of Oriental Research, Yale University Press (1928) Volume VIII for 1926-1927
Moltkes Kriegsabenteuer in Kurdistan.

von Paul Risch, 1891, Berlin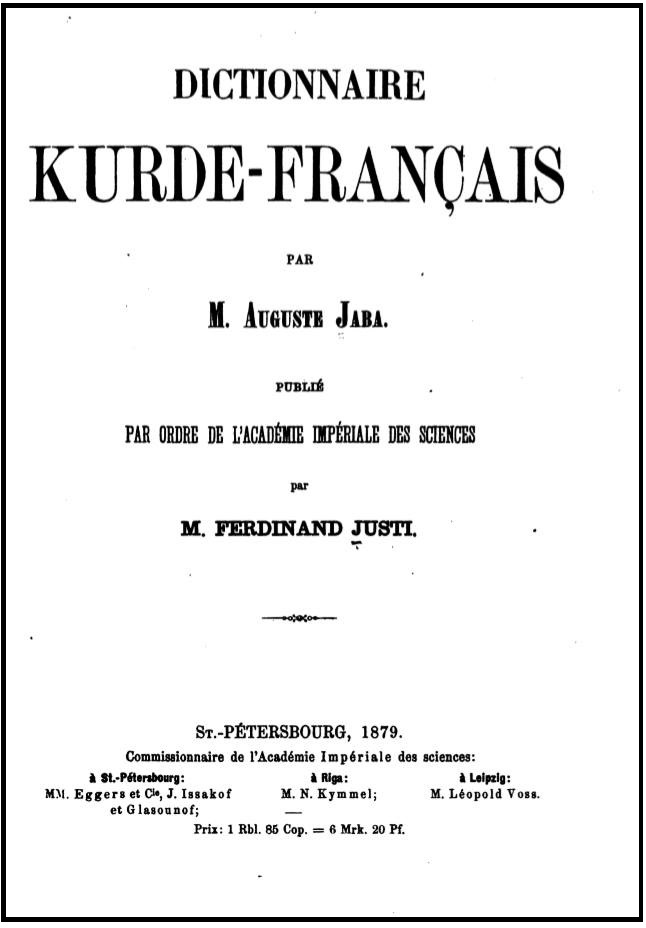 Memorandum on the Claims of the- Kurd People
1919 - Paris
Diary Kurdistan - Major E. M. Noel, C.I. E., D.S.O, On Special Duty 1919
Major Edward William Charles Noel
Binbaşı Noel'in 24 Ağustos 1919 tarihli notu bugünkü durumu özetliyor gibi... Kızılbaşlar Kürt değil, Ezdiler Kürt değil, Zazalar Kürt değil diyenlerin ajandası hiç değişmedi.
"Lawrence Kurd" Major Edward Noel
- som många kurder tyvärr inte känner
_______________________________________
Förvanskning av fakta, intriger och lögner av de engelska imperialisterna
Enligt den brittiske underrättelse officeraren Major Edward William Charles Noel blev Kurdistan delat med hjälp av förvanskning av fakta, intriger och lögner av den engelska imperialismen. Här är en text av översättaren av Major Noels bok Diary Kurdistan - Major E. M. Noel, C.I. E., D.S.O, On Special Duty 1919
"Hösten 1918 skickades major Edward Noel till Kurdistan som anställd av den brittiska staten som den brittiske civildelegaten Wilson i Mezopotamien. Noel var akademiker och arbetade som brittisk underrättelseofficer. Av London tilldelades han uppdraget att undersöka de svåra kurdiska och armeniska relationerna på nära håll, i en tid då armeniska nationalistiska röster krävde inrättandet av en armenisk stat i norra Kurdistan (för närvarande den delen av Kurdistan som är ockuperat av Turkiet). Detta mål hade välsignats av hela Europa, medan inte en enda kurdiska röst hördes, enligt major Noel själv.
Det ser ut som Noel påverkades av vad han kallade "armenisk propaganda i Europa" som andra européer lärde känna honom i sin första partiska rapport om den kurdiska nationella frågan.
Noel genomförde sedan en grundlig fältstudie, för att vara den enda av de brittiska officerarna med korrekt information och statistik vana. Särskilt efter att han kom åt ryska dokument som föll i hans händer efter försvagnringen av det ryska imperiet efter bolsjevikrevolutionen 1917.
Till skillnad från de andra brittiska militärofficerare som utsågs av Storbritannien på grund av brist på politiska experter i Mellanöstern var Noel väldigt smart. Han hade även underrättelseerfarenhet. Han skrev på ett elegant litterärt språk och i nykter talstil, för mig som översättare var Noel skrifter svåraste att översätta ärligt sagt. Till skillnad från sina kollegor från vanliga militärofficerare var Noel intresserad av detaljer och skrev långa rapporter, några översteg 50 sidor.
Noels ändrade sin attityd 180 grader för den kurdiska saken
Noel började skriva långa rapporter om vad han kallade "lögnerna från armeniska representanter" och "västerländska kyrkans partiskhet i frågan om armenier endast på grund av armenier var kristna". Han pekade också på den västerländska kyrkans lömska roll i detta avseende. Noel var väldigt nära till de brittiska beslutsfattare, och påverkade dem direkt. Amerikansk missionär, Dr. Asher deltog också i freds- och samarbetskonferensen 1919 i Paris som de allierade länderna anordnade, för att försvara den armeniska saken. Enligt dessa västmakter "Kurdistan skulle inkluderas i Armenien för att underlätta omvandlingen av kurderna till kristenhet". Jag hade inte trott på det, om jag inte fick läsa rapporten med egna ögon.
Noel ansåg att kurder räddade majoriteten av armenierna från turkiska massakrer, och fall där vissa kurder deltog med turkar, berodde på direkt uppvigling och hot från turkar i områden under direkt turkisk dominans.
Däremot sade Noel: "De kränkningar som begicks av armenier i kurdiska områden under ryskt beskydd, ledde till direkta, betydande förluster av kurdiska liv, och större indirekta förluster av liv i Kurdistan på grund av massflykten av den kurdiska befolkningen. Dessa fakta kan inte nekas! Personligen har jag sett med mina ögon i områden där den kurdiska befolkningen eliminerades i sitt fädernes land." Han talade också om armenierna som dödade försvarslösa patienter som låg på sjukhusen.
Noel övervägde siffrorna från armenier och från kyrkan om antalet armenier i Kurdistan "avsiktligt falskt och tydligt bedrägeri av fakta" skrev han om armeniernas manipulation.
Noel ansåg att den kurdiske ledaren Sheikh Mahmoud var en gentleman och Väst förrådde honom.
Noel ansåg kurderna som lojalt folk och ägare av historisk rätt i sitt eget land Kurdistan och bättre än resten av Mellanöstern folket (armenier och turkar specifikt)!
Noel ansåg västvärldens politik gentemot kurderna orättvist, otacksamt. Kurderna bekämpade inte Storbritannien som turkarna gjorde under andra världskriget.
Brittiska beslutsfattare i London var beroende av Noels rapporter. Noels rapporter undanhölls och lämnades inte till London. Noel blev sedan helt borttagen från kontoret i södra Kurdistan (för närvarande den delen av Kurdistan som är ockuperat av Irak). . Noels efterträdare var Major Soane, som blev en av de viktigaste orsakerna till utbrottet av Sheikh Mahmouds första revolution i maj 1919.
Engelsmännen förbjöd kurdiska representanter att nå Paris för att försvara sin sak inför fred- och samarbetskonferensen 1919 i Paris som splittrade regionen.
Efter Noels strävan misslyckats försvann han helt och han har inte skrivit ett enda brev sedan 1920 vad jag vet. Hans sista uttalande var under Lausannekonferensen, då han sade "Engelsmännen ensamt bär ansvaret att dra tillbaka brittiska trupper från Kurdistan, och hindra kurderna från att uppnå sina legitima krav"
Enligt brittiska källor förblev Noel en tillbakadragen och mystisk person som höll sig utom synhåll och skrev inte sina memoarer trots att han levde ett långt liv, dog 1974.
Slående är att de flesta kurder inte känner till den här mannen, som Storbritannien kallade "Lawrence Kurd", än idag!".
Översättaren av Major Noels Dagbok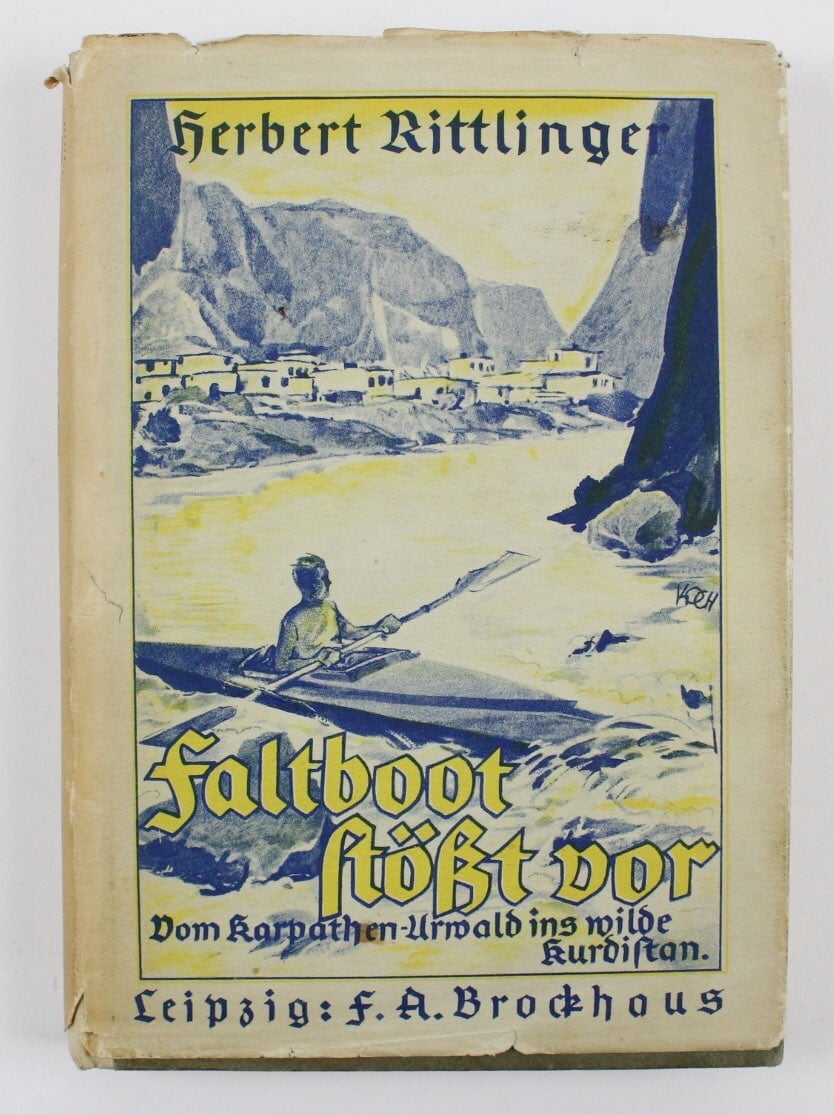 "Keştiya paldayî pêş de diçe. Ji daristana Karpatan heya Kurdistana xwezawehşî", pirtûk, Herbert Rittlinger, 1934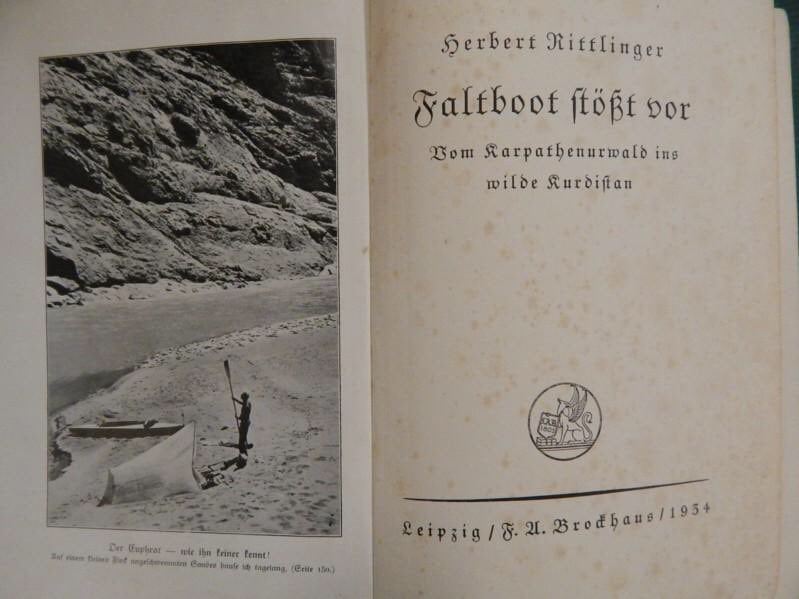 Durch Armenien, Kurdistan und Mesopotamien.
Vom Kaukasus zum Persischen Meerbusen, Autorisierte Übersetzung aus dem Französischen 1897
by Müller-Simonis, Paul
Mainz, Verlag von Franz Kirchheim, 1897. Mit einer Heliografüre als Titelbild, sechs Vollbildern in Lichtdruck,
104 Textillustrationen und einer Karte, VIII, 350 Seiten, 4°, rotes illustriertes
A Kurdish-English Dictioanary
by T aufiq Wahby & C. J. Edmonds
FRA ARABI E CURDI: AVVENTURE DI VIAGGIO
Mioni, Ugo

Editore: Tip. e Libr. S. Giuseppe degli artigianelli, Torino.

483 p

1899
LA NUIT KURDE de J RICHARD BLOCH
Roman
Editions Librairie Gallimard / Nrf
achevé d'imprimer le 20 mars 1925
Mention fictive de 8 ème édition
broché
271 pages
JOURNEY from INDIA to ENGLAND
via Kurdistan ARMENIA

by John Jackson 1799
Kurdish Folk Tales Ill. by Kochergin Russian


by Dr Mehmed Sukru Sekban

1928
ARMÉNIE - KURDISTAN ET MÉSOPOTAMIE
Le G De CHOLET, Paris 1592
Recuil de textes kourmandji
Stig Wikander, 1952 Uppsala
War & Revolution in Asiatic Russia, 1917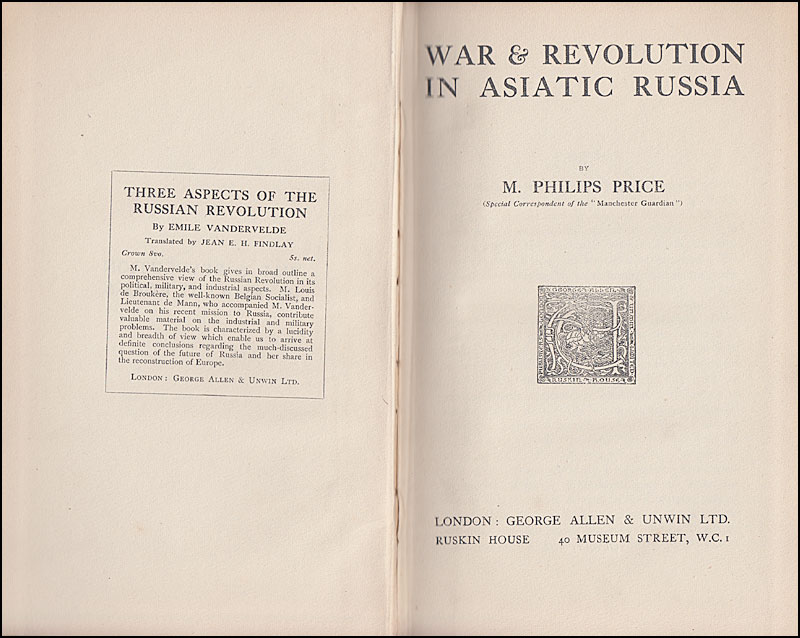 FOOD IN ANTIQUITY

Ancient Peoples and Places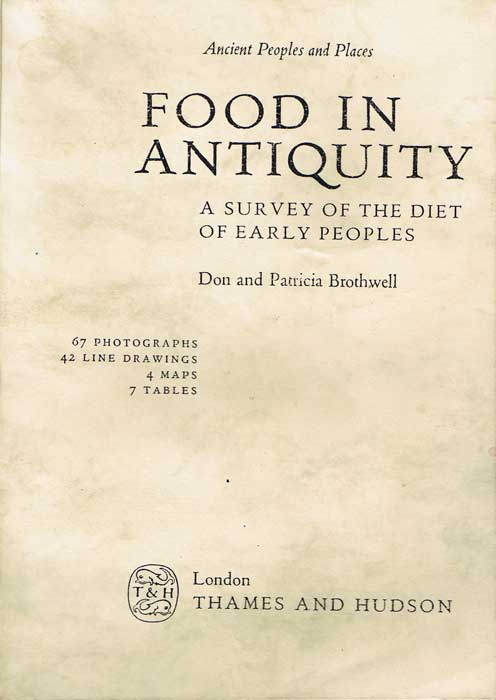 by Don and Patricia Brothwell
(1969)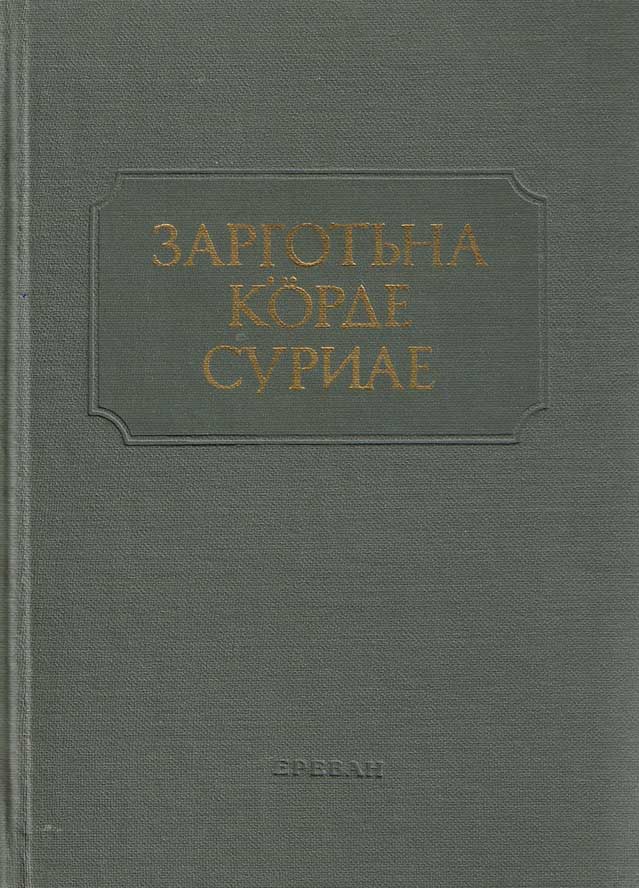 The Miracle of Conversion of
Dr Sa'eed Khan Kurdistani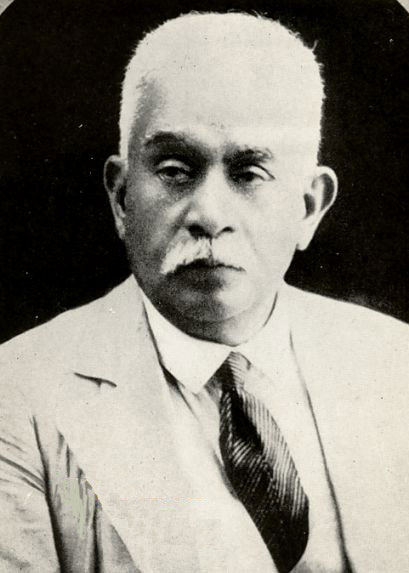 by Isaac Maleek Yonan


Nashville, Tennessee
First Edition 1934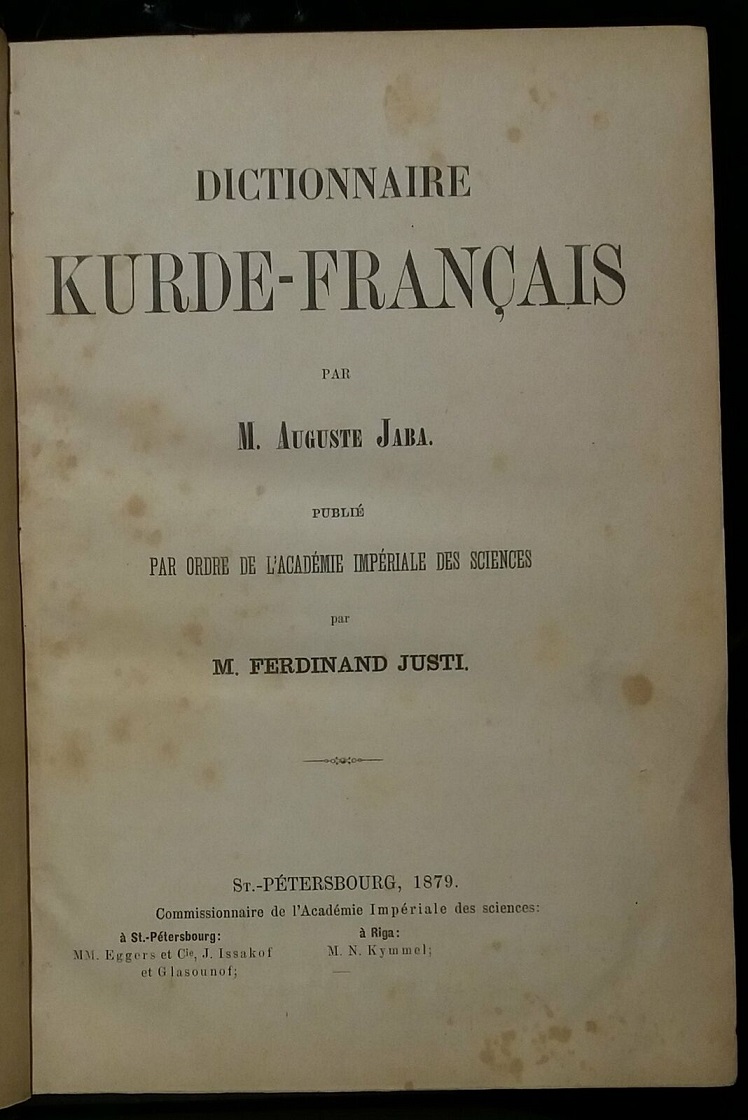 Ferdinand JUSTI, Dictionarie Kurde-France 1879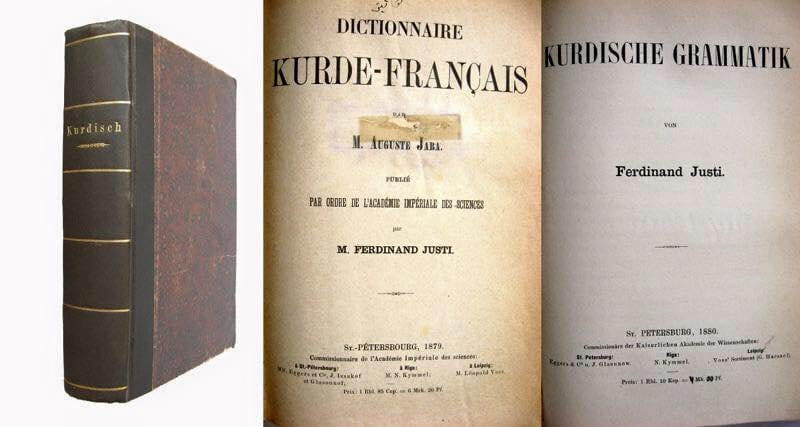 1879'da St.Petersburg'da Fransızca olarak basılmış Kürdçe-Fransızca sözlük ve 1880'de yine St.Petersburg'da yayımlanmış Almanca -Kürdçe gramatik kitabı..
Manîfesta Partıya Kommunîst, Karl Marks 1976, Weşanên Ronahî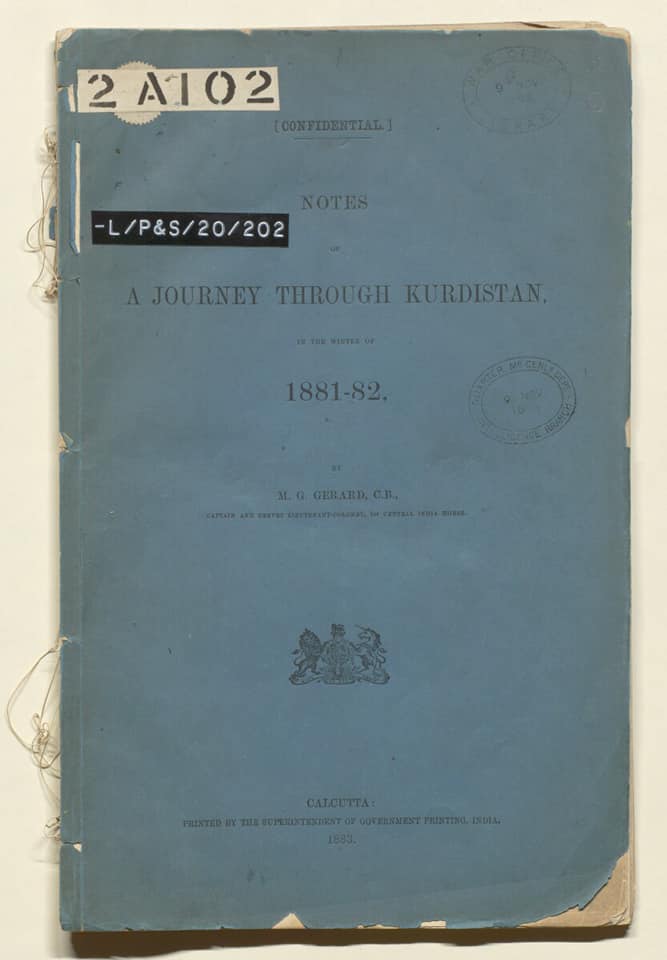 A journay through Kurdistan 1881-1882

by M. G, Gerard, C.B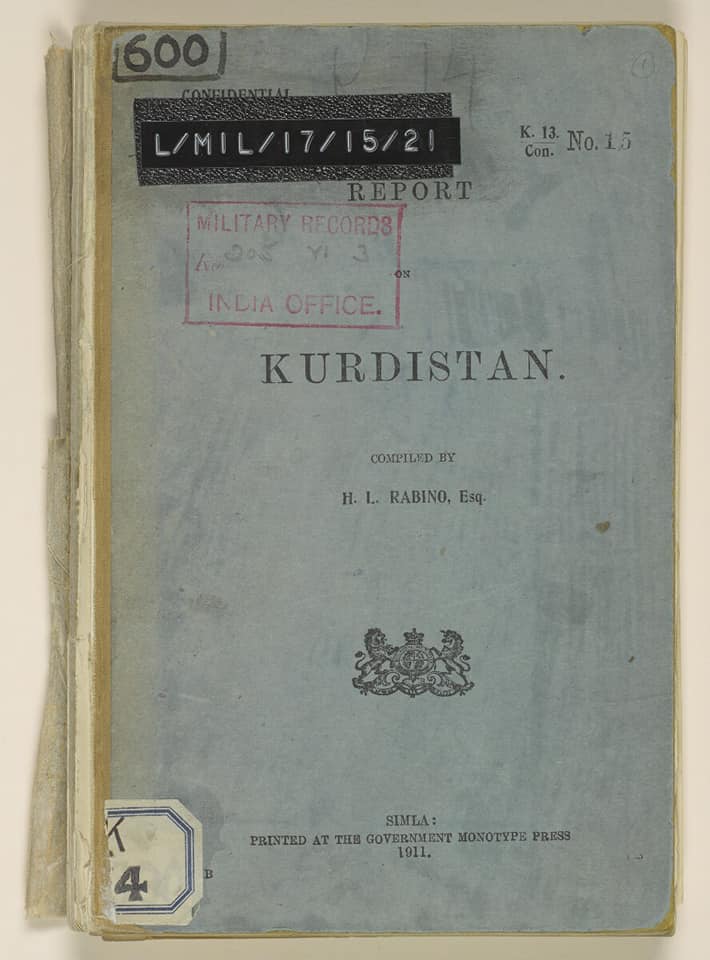 Report
On
Kurdistan
by
H. I, Rabino, Esq
1911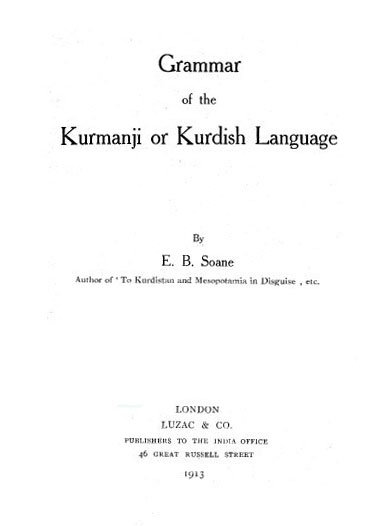 1856 yılında Sankt Petersburg'da basılmış (İran Kürdleri Üzerine)
Kurdische Studien | Hugo Makas, 1900, Berlin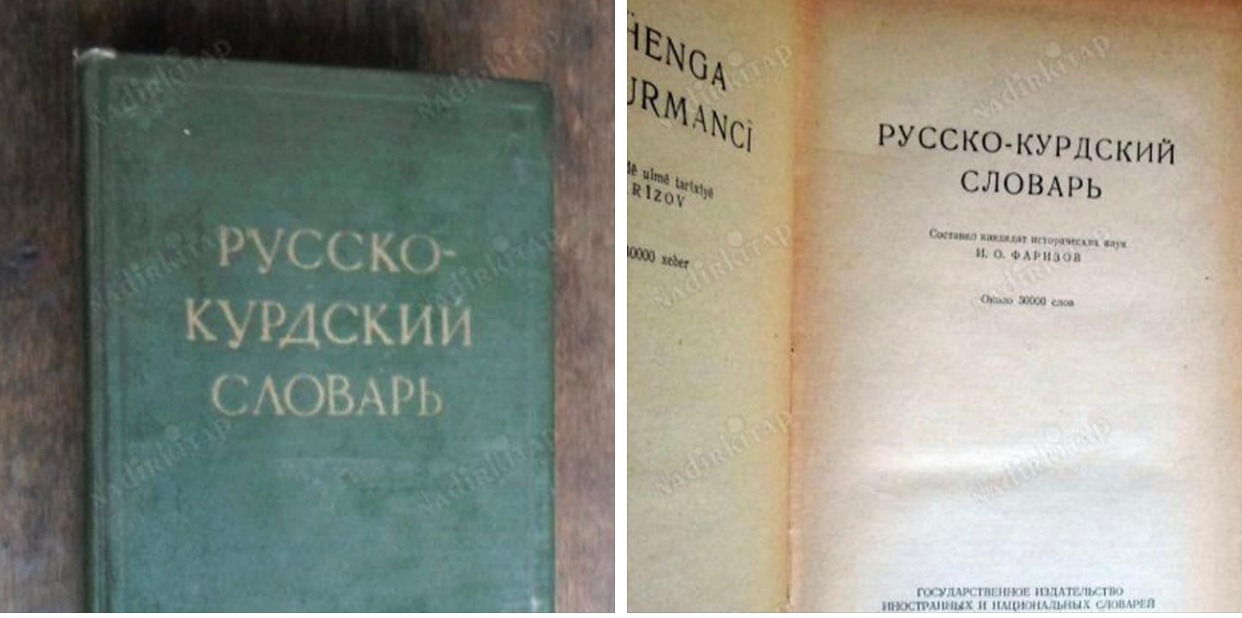 Ferhenga Rûsî-Kurdî
Storia della regione del Kurdistan

Giuseppe Campanile

Con le 4 Tavole 1818

R.P. Giuseppe Campanile tarafından yazılan 'Regione del Kurdistan' isimli kitap 1800'lerin başında yapılan Kürd tarihi ve kültürüne yönelik çalışmalardan biridir.
Ansîklopediya Macarî ya Pallas Nagy Lexikona, ku di navbera 1893 û 1897 de hatiye weşandin:

Di Ansîklopediyê de bo Kurdan wisa hatiye nivîsîn:
"Kurd neviyên med, horî û mîtaniyan in. Kurd niha li devedorê Dîcle û Firatê dijîn. Axa wan a dîrokî Îran, Qefqas û Mezopotamya ye.
Bajarên wan ên sereke Mêrdîn, Urmiye, Kirmaşan, Loristan, Hewlêr, Kerkûk, Mûsil, Riha, Amed, Wêranşar, Erzîrom, Qers, Dêrsim û Sêwas in.
Ev herêm her wiha wargehê kardoxan bû ku ew jî kurd in. Ji welatê xwe re Kurdistan dibêjin lê ev navekê nû ye, berê Medya, Sasanî, Arya jî gotine.
Kurdistan gelek caran ji hêla romayiyan ve hatiye dagirkirin."
Kurdish Women

- Maternal and child.
Click To Read
Bohtan, Martin Hartman, 1892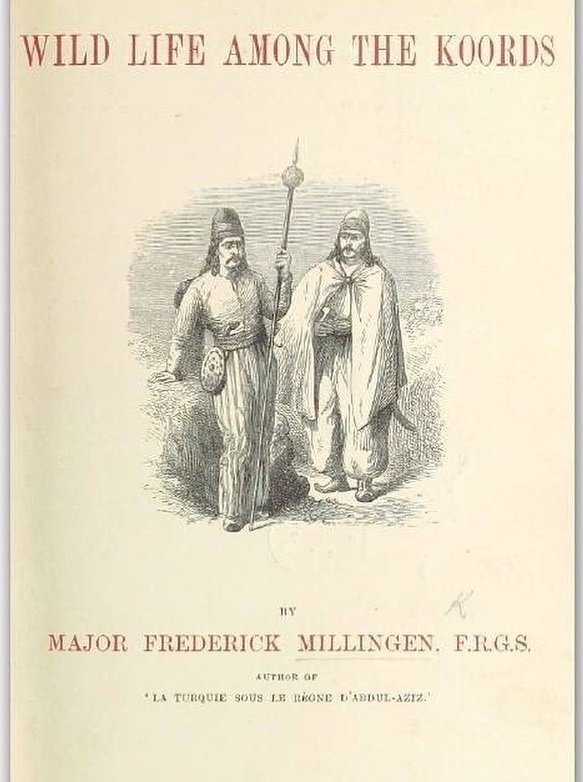 WILD LIFE AMONG THE KOORDS (1870)
Major Frederick Millingen
Journey Into Khorasan, 1825
"Captured by Kurdish Robbers and Released" Swedish Missionary Travel Advent
Author: N.F. Hoijer
Publisher: The International Committee of Evangelical Mission, 1910 Russia
Click here!
To go to the previous page (1)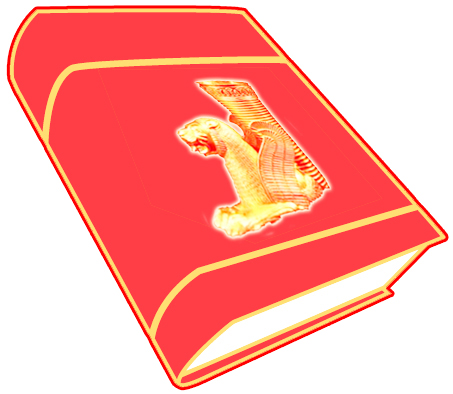 Foundation For Kurdish Library & Museum